People
A day in the life of a French Sales Director
By Valerie Mann — November 12, 2019 -
Welcome to our 'A Day in the Life' series. Each month, we'll chat with a Mention Me employee to find out more about their role and what it entails, (as well as potentially unearth a fun fact or two!).
This month's interviewee is Mickael, our Sales Director for France.
Can you tell us about your typical day?
Like every job, there's a routine. Mine is: wake up, check emails, read the news, eat breakfast, kiss my wife and son, then get to work. My commute is either the 5.40am Eurostar to our Paris office at Lafayette Plug and Play, or a short tube journey to our London HQ.
When I arrive, I get cracking with clients, prospects, networking, events, calls/video conferencing and face-to-face meetings. I always do my best to understand clients' objectives and how Mention Me can resolve their challenges.
My days often involve internal meetings too, mostly on how to continue our impressive growth, develop our product, and new approaches to referral marketing – it's an ever-evolving science!
Once the day is over, it's back home for a glass (or two) of red wine and bed.
What's the best thing about your job?
Coming to the office and feeling the energy that drives my colleagues! It's rare to see such a motivated company that's constantly looking for new ways to be innovative.
I also love meeting industry leaders, sharing ideas and approaches to discover new solutions.
Which teams do you work closely with?
All of them!
Launching a new market involves everybody being onboard. I'm spoiled since every single colleague wants to contribute.
Marketing organises great events and gets us brilliant PR coverage; the creative minds of Client Success come up with smart ideas to boost the performance of our 450+ clients; Engineering and Product work on new features for our platform and adapt solutions to the French market.
Then there's Legal, Onboarding, Finance, Solution Architects, Design, HR... Everyone has a role to play!
How do you measure success in your job?
There's lots of ways to measure it.
Making sure everybody in the industry is talking about how awesome our referral marketing solution is, and turning this into real interest from my network so they recommend Mention Me.
Monitoring how many customers we deliver to new clients via our unique word of mouth and A/B testing capabilities once we push them live.
Ultimately, growing revenue for clients via referral; the customer acquisition and retention channel they'd never really considered before our first conversation.
What sort of company is Mention Me to work for?
The sort of company you always wanted to work for. Put the most intelligent, driven and caring people in the same box, shake it and you get a Mentionneer!
Mention Me is a real family, everybody takes care of each other. We're all heading in the same direction: success!
Which client is your favourite brand to work with and why?
*Cheesy answer alert*: all of them!
But I have a little "je ne sais quoi" for Recommerce. I'm passionate about renewable energy and a more responsible planet, so working with a #Next40 business making a difference to the world feels deeply rewarding.
What were you doing before you joined Mention Me?
I studied graphic design at Central Saint Martins before building up 10+ years of experience in customer acquisition. I spent time launching successful e-commerce websites and mobile apps before working for SaaS businesses and global lead acquisition players.
My career has always been focussed on understanding clients' needs and keeping up momentum to help them grow.
What's your most memorable Mention Me moment?
The hiring process.
Meeting Ellis, Head of North American Sales, who made me feel I was about to have the best, most exciting work experience of my life; pitching to 15+ staff, all excited to meet the latest member of their growing family; chatting with co-founder Andy about shared values, visions and excitement for the Mention Me journey!
And I have to mention Lizzie, Global Cheerleader. I had an instant "career crush" – meeting her was the icing on the cake!
What's your guilty pleasure?
Binge watching Youtube's most eclectic channels to learn the most random facts.
Have you heard of the French startup La vie est Belt, up-cycling bike tyres into belts and now boxer shorts? Or did you know that the robotics firm Boston Dynamics is finally releasing Spot, a robot costing about as much as a luxury car? Finally, laser surgery to correct eyesight is common practice, but few know NASA first developed the technology to track movements – thousands of times per second - for docking the shuttle with the ISS.
Voilà, now you know :)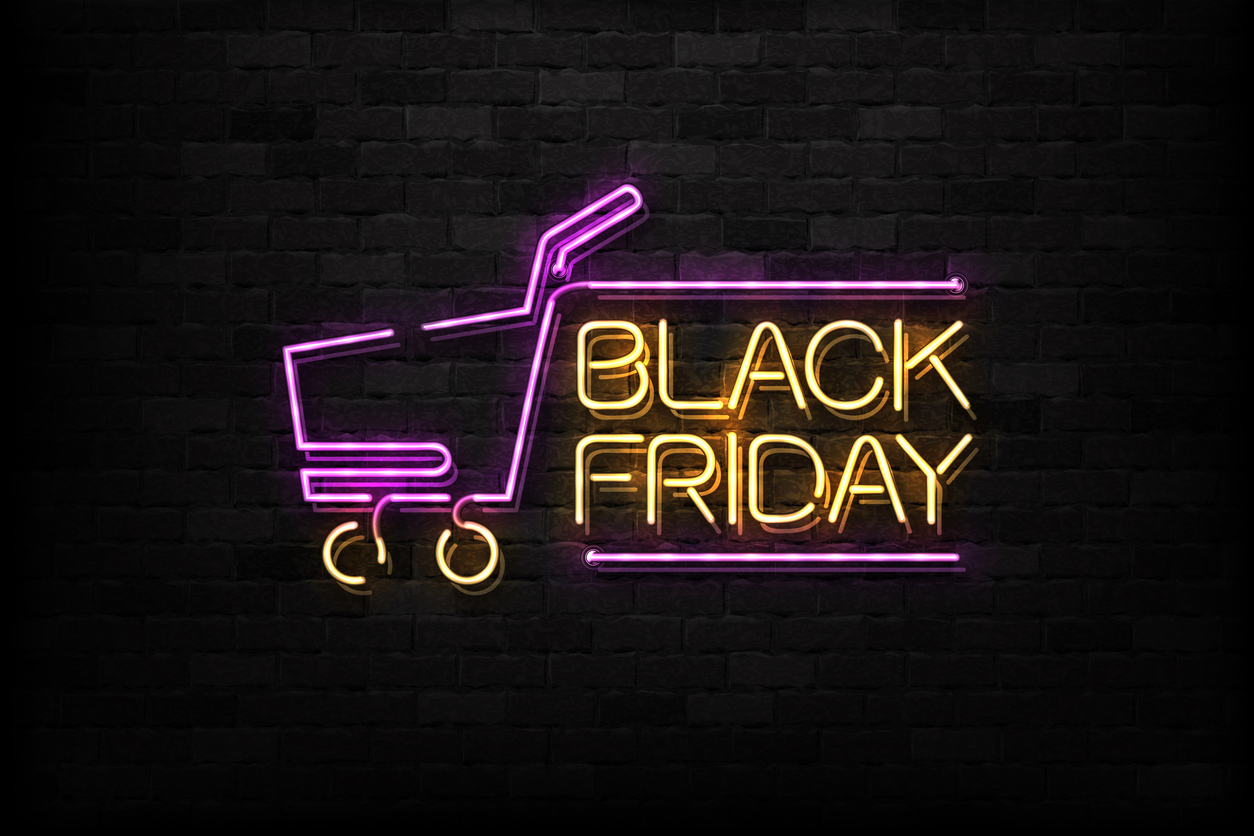 Brands need to offer more than discounts to attract Black Friday shoppers
Never miss another update
Subscribe to our blog and get monthly emails packed full of the latest marketing trends and tips