Finding it tough to reach target consumers?
Sometimes it can feel like the more you spend on digital marketing, the less engagement and ROI you get back. Meanwhile, consumer trust in advertising is plummeting, and third-party cookies are disappearing faster than the chocolate kind from your office jar.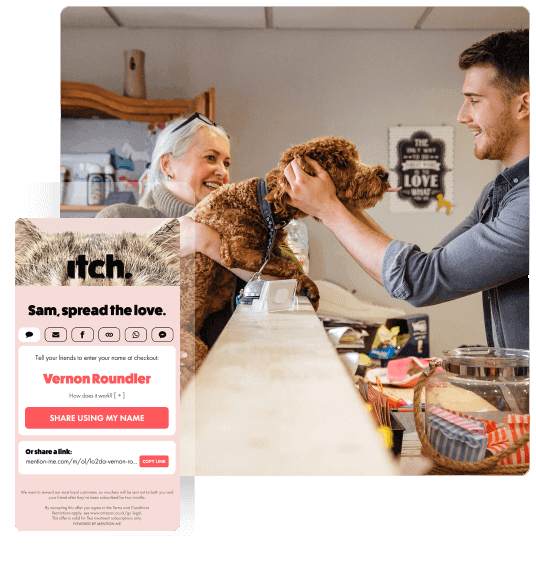 That's where Mention Me comes in
We believe the world of marketing would be better if every brand thought advocacy-first.
More people would find brands they love, and more brands would turn customers into their biggest cheerleaders.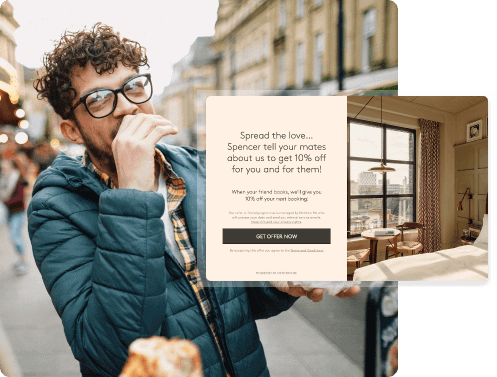 of revenue from referred customers
Our Referral Engineering® approach is different
Rather than a simple add-on, we treat referral as a science. Our unique Referral Engineering® approach takes the inherent trustworthiness and relevance of referral marketing, and turns it into a scientific, high-performance channel that enhances everything it touches.
As well as making it as easy to refer friends as telling them to 'enter my name at check-out', it seamlessly integrates into your marketing stack. So you can gather rich first-party data that compounds with every successful referral and enriches your entire CRM.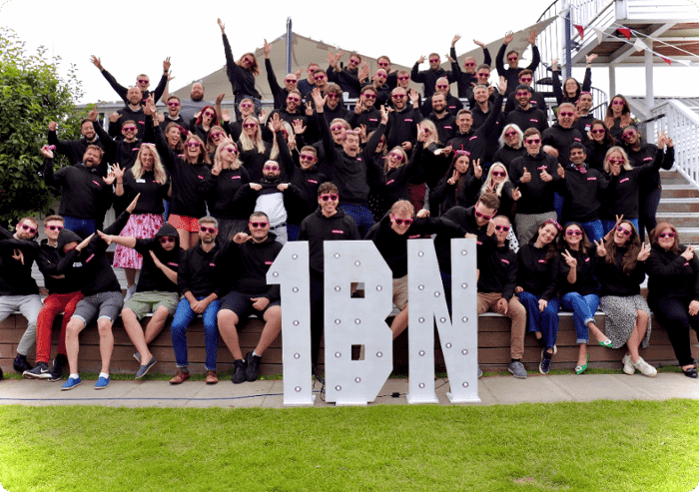 Then there are our Referral Experts
Our ever-expanding team has unrivalled knowledge of what it takes to run a high-performing referral programme.
From getting technical to executing killer strategies and advising on the psychology of customer advocacy, they've got every base covered.
(They're also pretty fun to be around, if we do say so ourselves.)
Since 2013, we've delivered 6 million referrals and $1.8bn in revenue for more than 500 brands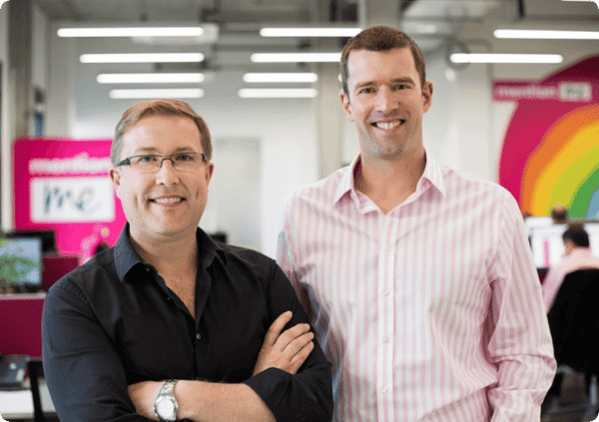 We believe advocacy-first thinking is the secret to unstoppable growth
Our vision to make every brand think advocacy-first is supported by our fast-growing partner network, including SAP, Klaviyo and Trustpilot.
And we are backed by Octopus Ventures and Eight Roads, having raised $32m in Series B funding since 2018 (you can read all about that in TechCrunch).
We're changing the world of marketing,
one Referral Engineering® programme at a time
Are you ready for it?
Talk to Sales
Stay in the know
Subscribe to our blog and get monthly emails packed full of the latest marketing trends and tips