Thinking of building an in-house referral programme?
Read this first.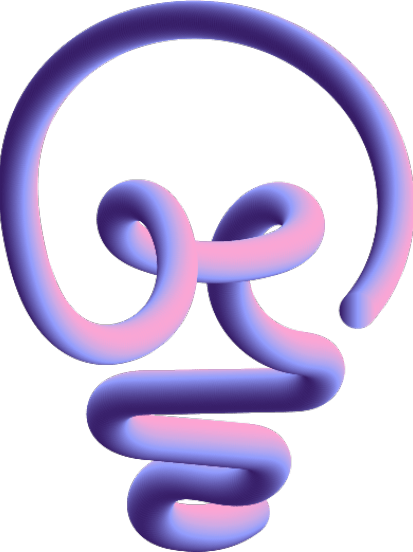 4 reasons to outsource your referral programme
Save time & money
A/B testing
Expert insights
Reduce the risk
---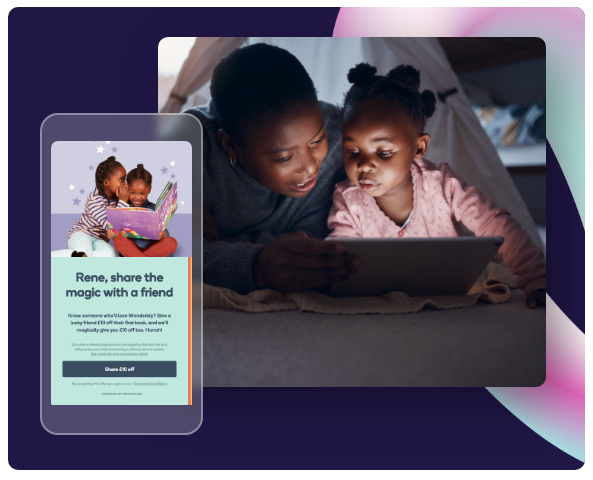 Save time & money
Building a referral programme in-house requires people, time and money. And investing all three doesn't guarantee success.
Even if your programme does take off, it likely won't have the flexibility to adapt and scale with your business.
On the other hand, an outsourced referral programme will grow alongside your business: a low-effort high-performing marketing channel that always keeps you in control.
Did we mention Mention Me can seamlessly integrate into your website with minimal tech work?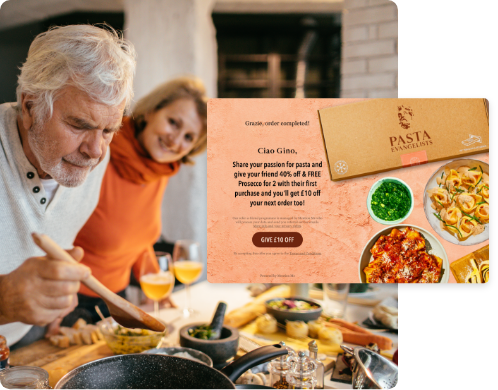 of referrals convert into new customers
But you know what's even better than a referral programme?
An optimised, data-powered brand advocacy programme.
Brand advocacy has the power to transform your business through driving sustainable, organic growth. A simple in-house referral programme will never unlock that potential.
To turn brand fans into your best marketers, you need a platform that helps you identify and activate your biggest fans — all while gathering rich advocacy data that makes your whole martech stack more effective.
Our first-of-its-kind advocacy intelligence platform is already helping 500+ brands accelerate sustainable growth and optimise wider marketing performance.

"We've always known that word-of-mouth is an extremely important marketing channel for us to build trust among our target consumers, but we needed to find the best possible solution to make it a success. Mention Me was an easy choice."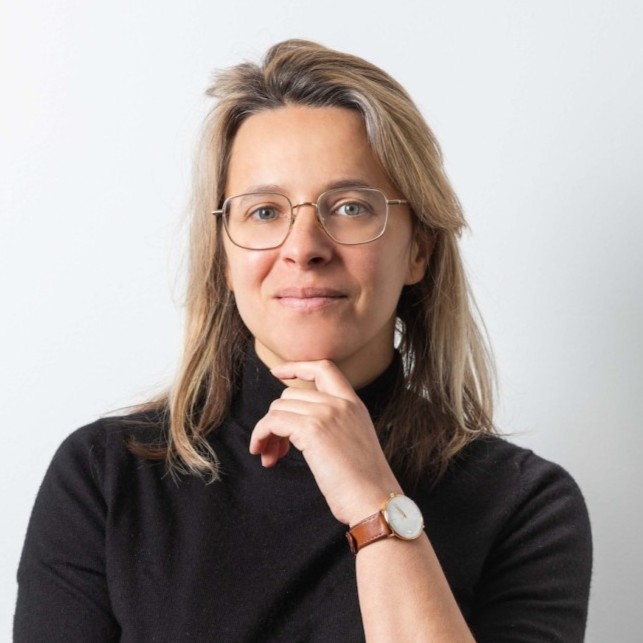 Diane Larramendy
Chief Operating Officer

"Our CEO used to go to a bag show and honk his car horn until people came around to look at our bags. Mention Me takes that same mechanic and puts more data and science behind it. It's word of mouth on Red Bull."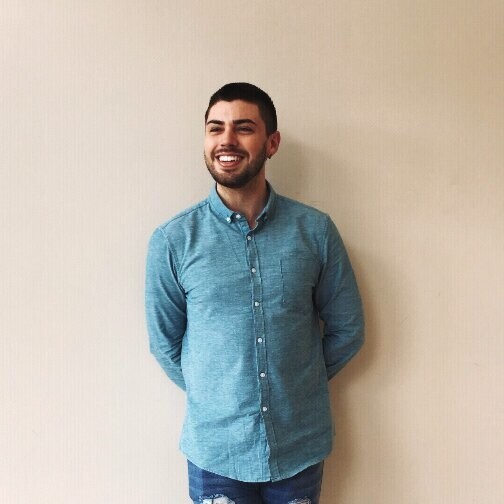 Luke Collins
Chief Commercial Officer

"We knew we needed something more sophisticated than a plug-in referral widget to hit our ambitious growth goals, and we were completely right to trust Mention Me. We're now nurturing brand advocacy from new and existing customers, helping us acquire customers who spend 13% more."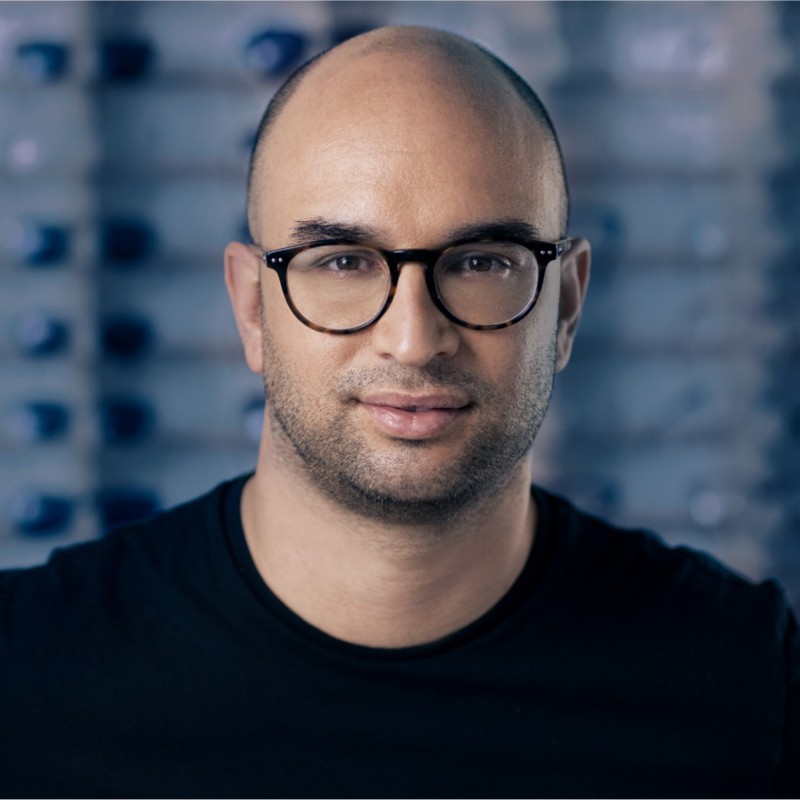 Arie Tom
Chief Marketing Officer
Stay in the know
Subscribe to our blog and get monthly emails packed full of the latest marketing trends and tips