Press releases
Meet the people French consumers trust more than their partners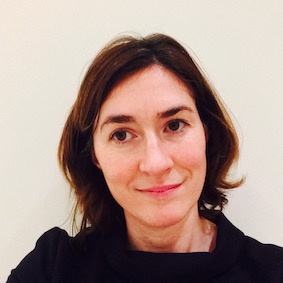 By Courtney Wylie — October 24, 2019 -
If your influencer marketing strategy is focussed on filtered Instagram stars with millions of followers, you could be missing a trick. Our latest research into customer advocacy in France shows the real influencers on consumer buying decisions are those closer to home: our friends.
In August this year, we surveyed 1,000 French consumers to find out what motivates them to refer brands, which sectors and brands are most referrable, and the qualities most likely to drive a brand recommendation.
If your brand is UK-focussed, you'll probably be more interested in our Customer Advocacy Report 2019.
The power of a friend's recommendation
We found that French consumers regularly refer brands, but the person making the recommendation has a strong influence on the likelihood of it being acted on.
69% of the people we surveyed trust a friend's referral the most, compared to their partner (55%), parents (54%) or colleague (41%). A friend's recommendation is also in the top three methods for discovering new products.
Ironically, the influence of so-called influencers is waning. Consumer trust in social media platforms, influencer and celebrity endorsements is at an all-time low. Just 12% trust a recommendation from a celebrity and 17% from a blogger.
Keen to find out more about social influencers? Check out our blog on Virtual influencers: the next big marketing trend or latest gimmick? here.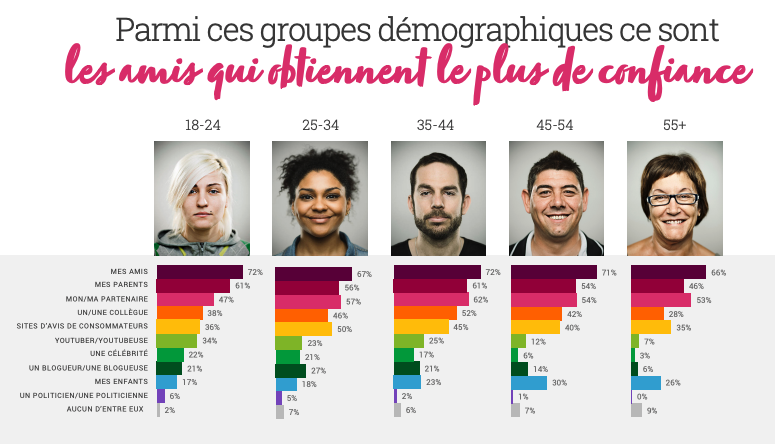 What makes a brand likely to be recommended?
Across both our French and UK research, the same theme emerges: consumers want brands they can trust.
71% cited trustworthiness as the most important quality for recommending a brand, followed by a great customer service (57%), and good discounts or offers (47%).
It's also becoming increasingly important for brands to have a purpose.
39% of respondents consider a brand's environmental credentials when deciding whether to recommend it. Our research found consumers are more likely to refer a brand that supports local communities, acts on environmental concerns, and pays workers a fair wage.
Did you know...

This report was featured in Mention Me's first piece of French coverage earlier this month.
The top 3 referrable sectors
Your sector also plays a key role in the likelihood of your brand being recommended.
The top three referrable sectors are holidays, technology, and home and furniture. When put in the context of our everyday lives and conversations, it's unsurprising. We love to chat about our trips away, seek advice on the latest gadgets, and find inspiration for our home interiors.
Fashion and beauty brands are also frequently recommended by women, reflecting how often items like our shoes and make up come up in everyday conversations with friends.
Age is MORE THAN just a number
Consumers' age and gender also influences how likely they are to refer friends to a brand.
Women are more likely than men to make a brand recommendation, while 18 to 34 years are ten times more likely than those aged 55+ to trust a celebrity's recommendation.
Women are also highly likely to recommend fashion and beauty brands, reflecting how often items like our shoes and make up come up in everyday conversations with our friends.
So if you're a brand looking to grow your customer base through word of mouth recommendations, focus on making your current customers happy. Get that right, and you could harness an army of brand ambassadors whose message is far more powerful than any expensive advertising campaign.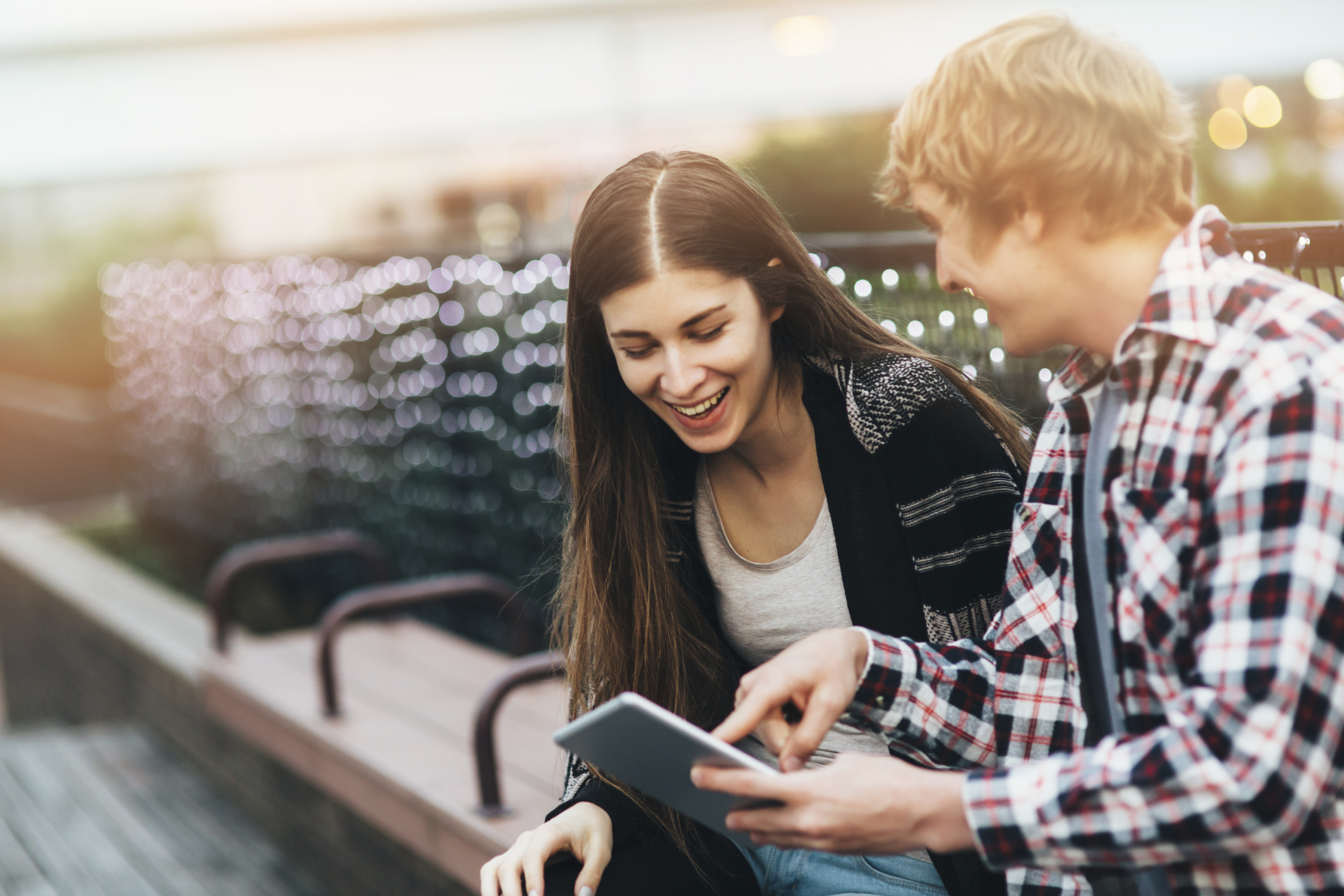 How to make your brand part of the conversation in the digital age
Never miss another update
Subscribe to our blog and get monthly emails packed full of the latest marketing trends and tips