Referral marketing
A grand tour of 55 refer-a-friend programmes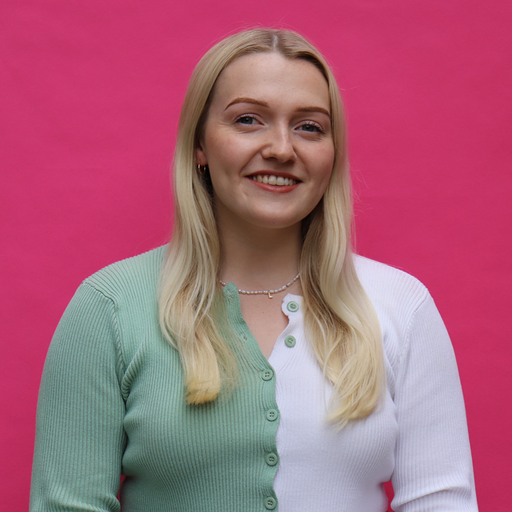 By Olivia Cox — September 1, 2022 -
Read time: 8 mins
Looking for the highlights? Here are three things you need to know:
Referral drives customer acquisition and engagement for brands across every sector

Each brand and sector has its own unique Referral Dynamics® that determine what will work best for the programme

A/B testing elements like design, copy and incentives by cohort will consistently optimise referral performance



At Mention Me, we've delivered more than 4.5m referrals totalling £1bn+ in revenue to 450+ global brands. So it's fair to say we've seen a lot of impressive referral programmes.
Rather than taking a one-size-fits-all approach to referral, brands with a data-driven Referral Engineering® channel can A/B test by cohort. This gives valuable insight into exactly what resonates with their customers and encourages them to return.
Something as small as a single word, design palette or offer can be the difference between a programme that drives customer acquisition and one that's overlooked.
It's always a topic of curiosity when we speak to marketing teams about referral: "I wonder what that brand does". Well, wonder no more.
To kick off 2022, we've compiled 55 examples from our clients over the past year. Scroll on to learn how referral works (and looks) across every sector, from fashion to finance, and get inspired for your own growth-driving programme.
Or, jump straight to your sector:
Ladies' Fashion
From seeking advice on whether to buy those new trainers to asking a friend where their warm winter coat is from, we talk about fashion almost everyday.
This makes fashion brands a perfect fit for referral marketing.
Extending from online fashion giants like PrettyLittleThing to luxury brands like Farfetch, this sector easily catches shoppers' attention with exclusive referral offers. Here are a few examples of brands using on-trend visuals and messaging to engage their audience.
PRETTYLITTLETHING
Find out how PLT bagged thousands of new customers in just three months.
MISSGUIDED
TED BAKER
Learn how Ted Baker increases Average Order Value with referral.
Specialist Ladies' Fashion
AAB

SERAPHINE
Discover how Seraphine is enhancing its paid social strategy with referral data.
Ladies' Lingerie
Discussing our outfits isn't only limited to what's on show. Turns out, we're more than happy to chat about our favourite pieces of lingerie (and where we bought them).
Friends love to recommend the perfect bra or supportive underwear, giving these brands a strong share rate that accelerates growth.
HEIST STUDIOS
BOUX AVENUE
Luxury Ladies' Fashion
As experts in the psychology of referral, we know that perceived social reward (or social risk) plays a key role when we're recommending brands to others.
In this respect, luxury fashion is well suited to referral. By recommending a high-end brand, we're telling our friends we've got high-end taste.
If you're a luxury brand that avoids discounting to maintain its exclusive reputation, you'll be pleased to know there are plenty of ways to entice customers without slashing prices.
FARFETCH
Learn more about Farfetch's growth-accelerating referral programme.
MATCHESFASHION
HARVEY NICHOLS
Men's Fashion
On average, women are 6% more likely than men to recommend brands. But when men are making recommendations, fashion brands are some of the most likely to be shared. This is for similar reasons to women's fashion; our clothes and accessories organically come up in conversation when we plan events or comment on each others' outfits.
The below examples show how referral can work for men's fashion brands, whether people are recommending sharp suits or trendy, off-duty attire.
TM LEWIN
SCOTCH & SODA
MOSS BROS
Beauty
Once you hunt down the perfect red lipstick or holy grail moisturiser, you want to tell everyone about it — and your friends want to know the products behind your glow. This makes a referral programme a no-brainer for beauty brands.
As these examples show, discounts and free samples work particularly well as incentives in this sector.
CHARLOTTE TILBURY
PAULA'S CHOICE
FEELUNIQUE
Accessories
Spanning everything from glasses to bags and shoes, each subcategory of this sector has its own unique Referral Dynamics®.
Glasses, for example, aren't a product that a shopper comes back to buy time and time again. This might mean they won't jump at the chance to get a discount on another purchase.
But this doesn't mean referral can't work for these brands. Instead, rewards such as third-party vouchers or competition entries will encourage customers to share with friends.
GLASSES DIRECT
Our first ever client now drives 30% of new customer acquisition through referral.
RADLEY
Read more about Radley's referral success.
KURT GEIGER
MONICA VINADER
Financial Services
It's common knowledge that Brits aren't big fans of talking about money. What you don't know is that finance and insurance brands were the second most referred last year.
Whether we're talking about investing with a challenger start-up or how to save up enough to get on the property ladder, we often seek advice from friends and family. This means there are countless opportunities for financial providers to come up in conversation.
In fact, though consumers are less likely to recommend finance and insurance brands than fashion, they're more likely to deliver new customers when they do. 57% of all referrals in Q2 and Q3 in this sector converted into new customers — the highest conversion rate of any sector.
NUTMEG
Discover how Nutmeg acquired 1,000 new frugal customers within the first six months of setting up its referral channel.
ANIMAL FRIENDS
Find out how Animal Friends is optimising its referral channel with A/B testing.
POLICE MUTUAL
Utilities
HIVE
BOILERJUICE
SHELL ENERGY
Children's Sector
We see some of the highest sharing rates among the children's brands we work with. Because while it's not a sector that's relevant to everyone, these brands certainly come up in conversations between parents at the school gates.
Mention Me's unique Name Share® feature taps into these real-life conversations (and drives 34% of all referrals). This feature lets referees enter their friend's name at checkout when they've been recommended a brand. By taking away the need for clunky codes or impersonal emails, referral becomes a much more human experience.
FRUGI
Discover how Frugi encourages customers to return again and again.
JOJO MAMAN BÉBÉ
LA COQUETA
WONDERBLY
Home and Garden
From commenting on a friend's sweet-smelling candle to noticing a co-worker's arty wall prints on a Zoom call, we're always seeking ways to upgrade our living space. That's why homeware brands are recommended so often between friends.
We've got clients selling a huge variety of homeware, including quirky decor, plush sofas and ultra-comfy mattresses. What do they all have in common? They're turning customers' everyday recommendations into rapid growth with their precision-engineered referral channels.
CHEEKY WIPES
COX & COX
EMMA BRIDGEWATER
Read more about how the iconic British brand is reaching a new audience with referral.
EVE
SNUG SOFA
Travel
NO1 LOUNGES
Learn how homepage promotion increased No1 Lounges' referral revenue by 84%.
LOVE HOME SWAP
THE HOXTON
Learn how referral has increased global customer acquisition for The Hoxton.
Zipcar
See how referral is driving long-term success for Zipcar.
Gifts and Occasions
The gifting sector is booming – and not just at Christmas.
We all love giving (and receiving) presents. A common reaction to being given a special gift is to ask where it's from, or to go on and tell others about it. That makes the gift and occasions sector perfect for referral.
We find that programmes with attractive designs and catchy copy help conversion. Here are some of our favourite examples.
BISCUITEERS
Referral is generating sweet results for Biscuiteers. Find out how.
BLOOM & WILD
Discover how Bloom & Wild generated £17m of sales through Referral Engineering®.
PAPIER
Learn more about how Papier is acquiring high-quality customers through referral.
TROUVA
Find out why customer advocacy is a powerful marketing channel for Trouva.
Food and Drink
Food and drink aren't just necessities — they're social experiences that can lead to great memories. So it's no wonder people are eager to share their favourite food and drink brands with others.
And if this sector wasn't already referable enough, the pandemic took share rates to new heights. As we craved dinner parties and meals out, customers recommended fancy meal kits and gourmet wines to locked-down family and friends.
Even once restrictions were lifted, consumers were still keen to share their newly discovered foodie faves with others. Here are just a few of them.
THE VEGAN KIND
PASTA EVANGELISTS
See how referral has made a tasty contribution to Pasta Evangelists' growth.
ICELAND
Subscription Businesses
You may have noticed some referral examples from subscription businesses already. But, just in case you missed them, here are a few more.
Referral is a powerful marketing channel for brands using this business model, increasing customer acquisition and driving long-term revenue. In addition to discounts, incentives like limited-time offers and free trials tend to work well for this sector.
BIRCHBOX
ALLPLANTS
allplants tempts hungry shoppers to join its referral scheme via a homepage promotion. Find out how referral is driving organic growth for the brand.
ODDBOX
Wonky fruit and veg rescuer Oddbox is promoting its message through referral.
Sport and Fitness
This is another sector that got a lockdown boost, as the nation swapped gym memberships for yoga mats and skipping ropes. Health and fitness are always popular talking points — especially at the start of a new year. These conversations often result in recommendations for tasty protein bars or sports equipment.
We've included examples to show how vastly businesses in this sector can vary – and how referral works for them all. Hussle gives users access to gyms across the UK; Tribe sells everyday performance nutrition products, either as a one-off or a subscription; Wattbike sells gym-quality exercise bikes.
HUSSLE
TRIBE
Learn how TRIBE is using referral to expand its brand community.
WATTBIKE
See how referral is delivering fitness-loving customers to Wattbike.
Do more with referral
Offering a referral incentive isn't the only way for savvy brands to drive customer engagement. Brands can also invite customers to sign up to a newsletter, take part in an NPS survey, or present a choice of offer.
TED BAKER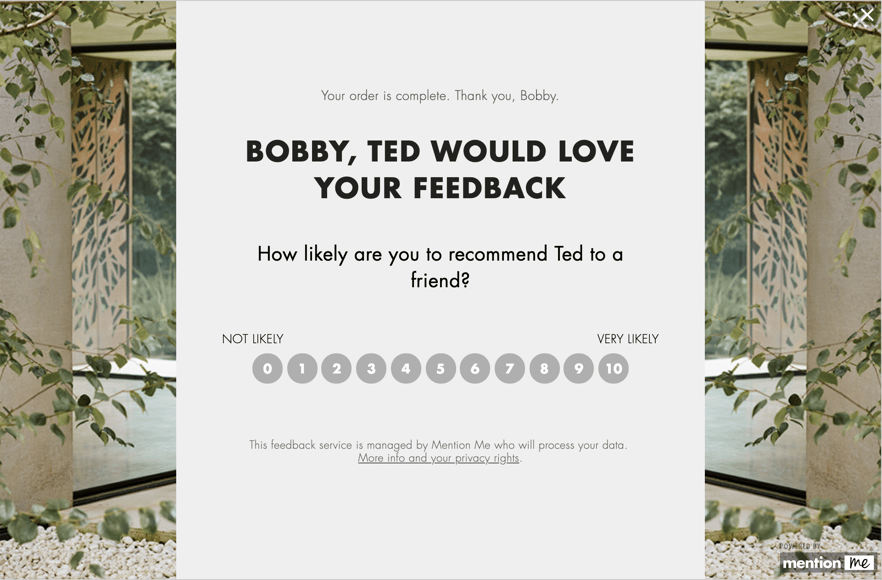 BY TERRY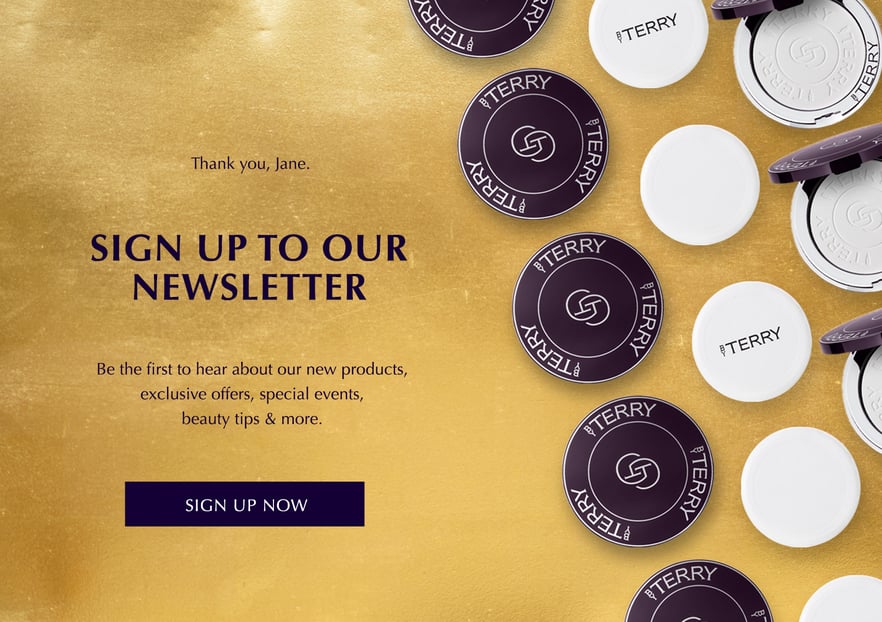 ELECTRICAL DIRECT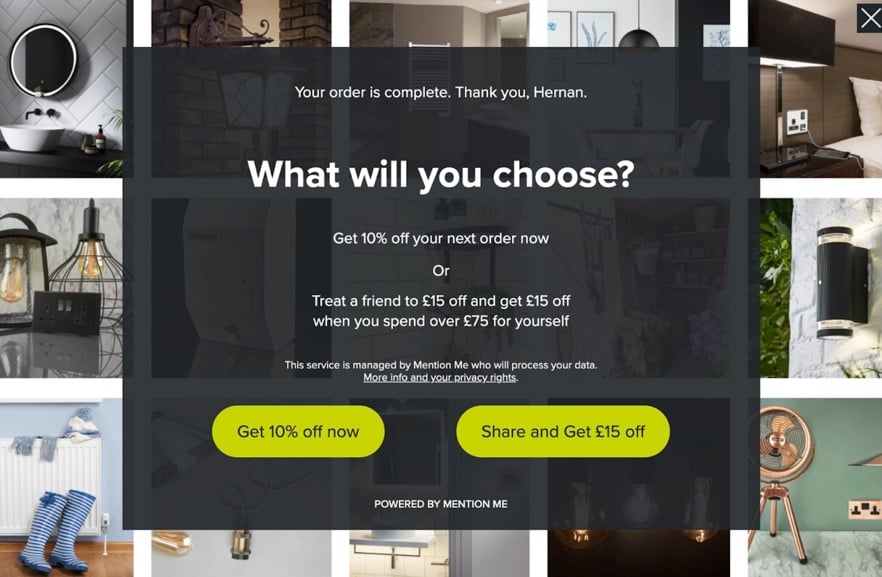 Whew. That wraps up our grand tour of 55 referral programmes.
You've now had a glimpse into how referral works across a wide array of sectors, regardless of your brand's positioning or target audience.
Of course, an on-brand referral promotion is just one part of a much bigger picture. Real success lies in continuous optimisation through A/B testing and smart uses of valuable first-party data. Once you get acquainted with Referral Engineering®, you'll soon realise the possibilities are endless.
To discover how referral can drive long-term results for your ambitious brand, click the button below. This could be the start of something exciting.

"I'm looking forward to what's coming next": Life in the fast-growing Product team
Never miss another update
Subscribe to our blog and get monthly emails packed full of the latest marketing trends and tips