Marketing trends
Happy customers will drive business growth in 2024. Here's why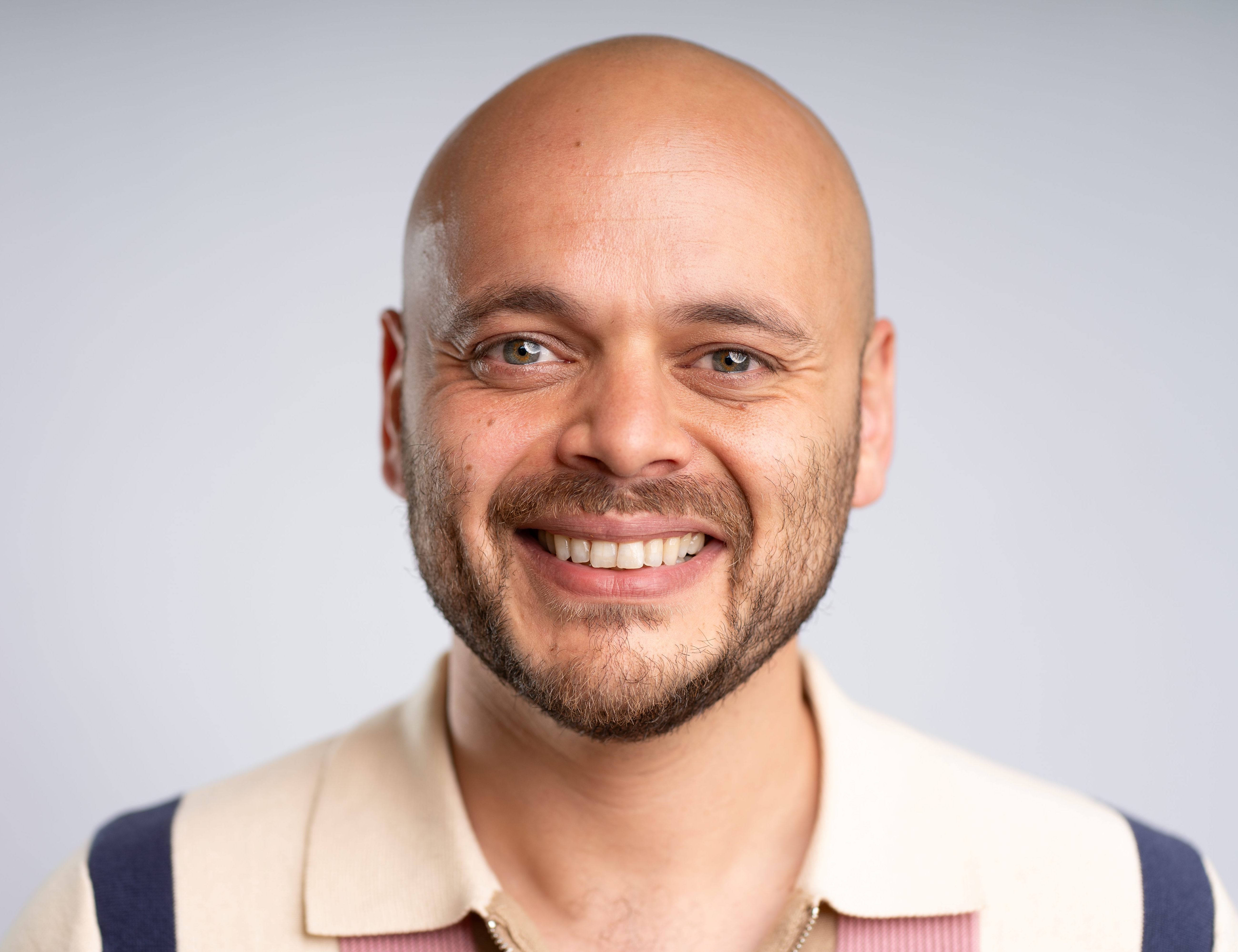 By Rhys Williams — November 2, 2023 -
Read time: 6 mins
The premise of this post is simple: make your customers happy and they'll recommend you to their friends.
This has always been true, and 2024 is set to see already fierce competition for attention through traditional forms of marketing intensify further. Added to this, consumers who are feeling the pinch of a tough economy are becoming more discerning about their spending decisions.

Organic marketing that resonates deeply with your target audience will become even more valuable in the year ahead.

If you can offer customers an unrivalled CX, making them feel understood, valued and respected, not only are they more likely to buy from you, they're more likely to recommend you to others.

From attracting new customers to maximising the value of existing ones, referral marketing can be a key driver of business growth in 2024.
Why referral marketing is a cost-effective acquisition strategy
Finding ways to drive organic growth has become table stakes for online brands. Traditional marketing:
Struggles to break through the noise—

I

n a crowded marketplace, the cost of making your voice heard continues to spiral upwards. It's getting increasingly expensive to differentiate through traditional marketing channels.

Alienates your potential customers—

Advertising isn't only costing more, it's trusted less than ever by consumers. 42% of respondents to one UK survey said they often feel annoyed by online advertising. That's a huge chunk of your audience that you're turning off.
If you can transform happy customers into enthusiastic ambassadors who recommend your brand to others you'll put yourself in a strong position to maximise revenue now and drive growth into the future.
Reduce your spend on paid channels
All too often, businesses invest significant amounts into new customer acquisition channels, only to see customers make a single purchase and never return. This can be particularly costly if the customer is incentivised by a generous offer exclusive to first-time shoppers. In some cases, the cost of acquiring new customers outweighs the revenue they deliver.
In contrast, customers acquired through referral approach brands predisposed to liking and trusting them thanks to their friend's recommendation. This makes them significantly more valuable than customers acquired through other channels.
Measurable ROI: How referral marketing delivers tangible results
Even though we're dealing in emotions and sentiment, the proof is always in how this translates into your revenue and profitability. Indeed, customer satisfaction is scored into a metric because it's vital to retention and conversion.

Tracking return on investment gives you a better understanding of acquisition costs and how much value your customers are bringing to the table. Unfortunately, getting an accurate picture of ROI is often a major challenge for marketers.
An expensive television advertising campaign, for instance, may well correlate with an uptick in business, but proving its direct cause and effect can remain near impossible. This can be a problem when looking to justify project costs to senior stakeholders and gain approval for campaigns.
In contrast, a referral marketing service empowers marketers to measure, test and optimise referral campaigns to drive performance. Not only can you see which new customers came as a result of specific recommendations, but you can explore what exactly attracted them, testing elements like incentives, copy and design, and touchpoints in the customer journey.
Done properly, referral marketing can 10x your ROI.
Tracking offline conversations: The impact of referral marketing beyond online channels
Despite the rising prominence of social media and online platforms, people still frequently recommend brands via word of mouth. According to McKinsey, 20-50% of purchasing decisions are made this way, highlighting the importance of businesses tapping into their customers' offline brand conversations.
This trend is particularly strong in the fashion and beauty sector. These brands are discussed on a daily basis among friends, where referrals are prompted by a compliment or asking where someone's new shoes are from, yet brands miss these opportunities. Referral marketing incentivises customers to recommend their favourite brands to those around them, so these moments are encouraged and captured.
Long-term success: How referral marketing helps build lasting customer relationships
Referral marketing relies on trust, the cornerstone of any enduring relationship. When a customer refers your brand, they're not just advocating for your product or service; they're endorsing the relationship they've cultivated with your brand. This emotional connection helps strengthen ties with existing customers and the new ones they bring into the fold.
Read: Referral Marketing Strategies: Turning Customers Into Advocates

In a world cluttered with promotional content, these recommendations come from genuine personal experiences. The unique strength of referral marketing tools lies in the depth and quality of the relationships they help you nurture. The results of this approach can be profound:

Personalized Engagement— By using referral marketing, you can tailor your approach, offering specific rewards or incentives that resonate with individual customers, making them feel valued and understood.

Consistent Brand Interaction— Engaging customers through referral programs means you're keeping in touch more often, making sure you stay top-of-mind and reinforcing the relationship.

Shared Values— By referring, customers are not just endorsing a product but your brand's values. This alignment in values deepens the connection and loyalty to your brand.

Building a relationship based on these factors means your referred customers are much more likely to identify and spend money with your brand over the long term.
Why referral marketing should be a key component of your 2024 marketing strategy
In a year set to be defined by cautious consumer spending and increased competition, brands that effectively implement referral strategies will have a significant edge. By capitalising on the loyalty and enthusiasm of your existing customer base, you can continue to acquire new customers, increase lifetime value, and drive sustainable growth.
Build trust with your customers
In an age where consumers demand trust and transparency more than ever before, referral marketing offers a cost-effective solution. Pull marketing is increasingly more effective than push marketing, with large majorities of consumers preferring to make informed choices based on reviews, social media and online search. Furthermore, review sites and friends' recommendations are a far more trusted source of information than endorsements from bloggers and YouTubers.
The core idea of referral marketing — rewarding your customers for their enthusiasm about your brand — makes your customers feel valued and respected. This again fosters trust and a sense of recognition that makes them more likely to buy from you in the future.
Harness the power of their networks
When you start to build a serious referral marketing operation, you're not just acquiring new customers, you're tapping into a network. Referred customers are 5x more likely to recommend your brand to their friends too, meaning you can extend those relationships of trust and emotional connection way beyond the initial referral.
Setting this virtuous circle in motion can be a fundamental driver of long-term growth.
On average, referral programs:
Create an 8% increase in new customer acquisition (this rises to 30% for those that strategically engineer their referral programmes)
Boost lifetime value by 2%
Increase spend on first orders by 11% (and 8% on subsequent orders)
In a time where keeping up with – never mind ahead of – rapidly changing consumer trends can feel like a losing battle, engaging with happy customers to drive referrals is a reliable solution.
These customers help brands cut through the noise and connect with those who match their ideal customer profiles.
After all, the world and marketing trends are ever-changing, but one thing will remain the same: we'll always listen to our friends.
Discover how Huel harnesses their happy customers to drive 12% YoY growth in referral revenue and turns 60% of recommendations into new customers. Read Huel's story.


Join our live masterclass on Customer Advocacy Marketing, 14th November
Never miss another update
Subscribe to our blog and get monthly emails packed full of the latest marketing trends and tips