We recently published some blog posts looking at the psychology of referral. They proved so popular that we have pulled them together into an exclusive guide: The Guide to the Psychology of Referral.
Many companies that run referral schemes are often laser focused on the mechanics of the incentive itself and on creating a seamless user journey around it.
No bad thing.
But, they frequently miss out on the "heart and soul" of the offer: the emotion fuelled psychological factors that really convince customers of its socially beneficial outcomes
The attraction of refer-a-friend-programmes is not only financial; they tap into a much deeper human need for social recognition and belonging.
Having created referral programmes for over 200 clients, and run hundred's of AB tests, we've developed in-depth knowledge of the key psychological enablers and barriers of referral.
This guide looks at:
What motivates a customer to refer a friend?
The perfect mix of persuasive ingredients for referral
Nudge theory
Testing matrix considering psychological barriers and enablers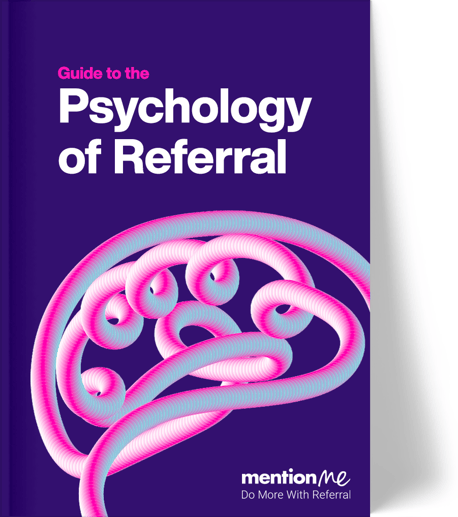 Download your free Guide to the Psychology of Referral today.