Mention Me updates
The Business of Customer Love: Year in Review Special 2023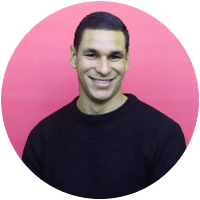 By Simeon Atkins — November 15, 2023 -
Read time: 2 mins
As we hurtle towards the end of another year, I wanted to take the opportunity to reflect and review what has been a challenging but in many cases rewarding 12 months in Customer Experience.
For this special edition of The Business of Customer Love Podcast, I was joined by some familiar faces to the show. Brittany Hodak, author of Creating Superfans, Nate Henderson, CEO at BILT Intelligent Instructions, Carol Meyers, Partner at Glasswing Venture Group and Andy Cockburn, CEO and Co Founder of Mention Me all gave their take on 2023 and what we can expect in 2024.
We talked about:
Highlights and achievements of 2023
How companies are reacting to challenging economic times
What brands should prioritise to weather the storm
How customer love helps you keep focused on sustainable growth
Predictions for the year ahead
You can download the full podcast episode here or you can check out some of the highlights from our discussion below:
What have been your highlights in 2023?
Brittany: I've seen lots of companies make big strides with their omni channel journeys to ensure there is a cohesive experience for their customers. I also think brands are starting to get smarter about the way they deploy technology, such as AI, where it's less about checking a box and more about intentional design around how you're using those touch points and what experiences you're creating for your customers.
Nate: For us at BILT, our core principles around customer love and earned growth have really been put to the test this year given the tough market. But we've stayed true to these principals throughout. So the fact that we're still seeing very high NRR, with the vast majority of leads still being generated through referrals, means the principles we believe passionately in continue to drive success even in these difficult economic times.
Carol: I've seen some great examples of customer love businesses in the market this year. BlackKite, a cyber security company, is one that really stands out. They currently have an NPS score of 84, and unsurprisingly a very high NRR because their customers are returning and placing bigger orders with them. They also have very high referral rates and that's helping them do something we in the venture world love, which is keep their sales and marketing costs down because it's much more efficient when you've got customers who keep coming back and bringing their friends.
Andy: It's been an incredible year at Mention Me. In September, we launched the world's first Customer Advocacy Intelligence Platform which allows brands to truly harness the power of customer love and grow more sustainably and profitably through their fans. We founded the company 10 years ago, but it feels like everything has been building towards this and we're now in a place where we can not only offer the world leading referral products, but also help brands solve a much bigger challenge around optimising their whole business for customer advocacy.
What lessons have you taken from what has been a difficult period for most?
Carol: It's unquestionably been a tough time in the market and we're seeing that as investors. But we're also seeing that the companies that have continued to focus on customer love, even in the current environment, are performing well. They may not be attracting new customers at quite the same rate, but they've got better customer acquisition cost metrics, better lifetime value metrics and they're not having to spend as much on sales and marketing which is going to make their investors happy! They're expanding the value from their existing customers which is unlocking another form of sustainable growth for them.
Andy: 60% of our clients have been shrinking year on year in terms of order volumes for most of 2023. So budgets get slashed and ironically, that can lead some businesses to retreat to paid channels at exactly the point they should be focusing on organic growth. What we've learnt is that growth should start with your customers. And if you treat customers right they keep coming back and bringing their friends, meaning you drive superior marketing economics. That's the power of customer love and what we're looking to unlock for our clients.
Brittany: There have been a lot of knee-jerk reactions this year with companies cutting back on the number of people serving their customers, creating uncertainty within their employees, which is then felt by customers. Creating a customer centric culture isn't something you just turn on and off. It's got to be ingrained into your ongoing strategy, through thick and thin. And what I'm really starting to see is those companies that continue to prioritise CX and advocacy can drive long term success no matter what the economic environment.
Nate: With customers scraping for every shilling, they're having to make serious decisions as to where they invest. This is the time most of all when you need to be really supporting your customers and just having that outward mindset and recognize many of them are struggling. So it's been a great opportunity for us to narrow the scope and make sure we drive as much value for customers as possible through our core solutions. We're also having to be a lot more deliberate in our approach to customer love to ensure we're still able to grow through advocacy, it can't be taken for granted that it will just happen.
What customer trends do you predict in 2024 that brands should be aware of?
Brittany: I think one of the key trends we'll see next year is customers expecting things to be quick and easy. And to do that it's vital businesses bring customer centricity to their decision making processes. They need to be thinking how can we make this 10% faster, or 5% easier, or even 3% more fun for our customers? Just looking for ways to incrementally improve their experience and having that constant sense of innovation and improvement, regardless of your role in the business, will help you rise above the competition.
Carol: So what investors are looking for now is how well businesses are showing love to their customers. And that shows up in the hard financial metrics around renewal, upsell and cross-sell. It's really easy to switch brands nowadays and if that keeps happening you don't have a sustainable company anymore. So we're really looking at those metrics that tell us they're building something special with their customers. They're not just good at acquiring customers, they're good at making customers happy, keeping them and encouraging them to recruit new customers.
Nate: One thing I expect to see more in 2024 is companies prioritising D2C. Brands are realising that you need to get the data to understand that customer experience. And if there's an intermediary that is keeping you from that, you're not going to get complete feedback loops. The companies that have those insights will be able to understand that voice of the customer better, and are going to have a clearer picture of how well they're enriching people's lives.
Andy: We understand that for businesses to really harness customer love, they need to be able to build a strategy around it. So we've created a three stage advocacy adoption framework that we use to help businesses transition to advocacy. The first stage is about getting customers come back and bring their friends. The second stage is driving advocacy across your entire base, and the third stage is adopting customer love as your North Star as a business. And with the launch of the world's first Customer Advocacy Intelligence Platform, we're really able to make this a reality for businesses.
Inspired to build your own advocacy marketing strategy with Mention Me? Click below to get a demo of the world's first Customer Advocacy Intelligence Platform.

Strategic Referral Marketing: Maximising ROI through Customer Advocacy
Never miss another update
Subscribe to our blog and get monthly emails packed full of the latest marketing trends and tips