Case studies
How referral drives sales for vegan food brand allplants during Covid-19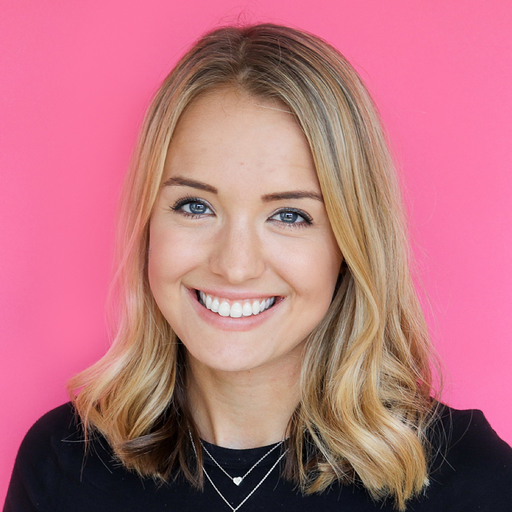 By Sophia King — April 6, 2020 -
Chloe Watt, Marketing Partner at allplants, explains how referral supports new customer acquisition and sales in the current Covid-19 climate.
With veganism increasingly coming up in conversation, allplants' founders recognised the huge potential of word-of-mouth marketing. It had also seen how effectively referral worked for other challenger and subscription brands so, in November 2018, launched a referral programme of its own. Its key objective was to acquire and reward customers so they'd become brand advocates and organically grow the business.
Then March 2020 happened. With demand for food delivery services reaching unprecedented heights, Chloe reveals what this means for allplants' refer-a-friend programme and her tips for referral success, now and in the future.
Transcript
Hi everyone, I'm Chloe. I work at allplants in the customer retention marketing team. Today I'm going to run you through our referral scheme, which I've run with Mention Me since 2018.
I've also run referral at No1 Lounges, the lounge travel brand, where we saw real success with refer-a-friend marketing.
Today I'm going to take you through an overview of what we're doing at the moment, the tests we've run and promotion points. Hopefully you'll go away with a better understanding of how we, as a subscription business, run referral and where it can sit in your marketing strategy.
allplants makes vegan flash frozen meals delivered to your door. We have a team of chefs in our kitchen in Walthamstow, who come from restaurant backgrounds and create everything from teriyaki udon and peanut satay, to rigatoni carbonara and rainbow falafel mezze. These are flash frozen, packed up in our lovely yellow boxes, and delivered to your door.
Our mission is to inspire the world to eat more plants. We want the next billion people to have a plant-based diet, even if that's literally for two days a week. A lot of us are seeing the impact we have on the planet and, at allplants, this really forms the foundation of everything we do. Since 2017, we've been running our kitchens and served over one million meals.
Like I said, the planet is at the forefront of our minds all the time when we're thinking about how we can lower our impact. We encourage everyone to go vegan, even if it's for two days a week, that has an impact on reducing CO2, saving water and saving land.
Prior to February, we closed a crowdfunding round of close to four million. It's a bit of a record-breaking round for a vegan company which is really exciting. We were very much looking forward to a successful 2020, andmodelled everything on having a big January then sustained growth throughout the year. Then March 2020 happened.
Obviously the landscape at the moment is really really tough for a lot of industries. The delivery sector, especially food delivery, has seen a huge spike in demand. For a small business, it can be really hard to keep up with. We've been fortunate enough to be able to provide jobs for people who have lost their jobs in the hospitality industry. But in terms of demand, there's been a massive increase in orders and people sharing our referral offer.
Post-purchase has been the biggest promotion point for us, with a spike in acquisitions and sales. People want to get food delivered to their house, especially the vulnerable and elderly, and are choosing our service.
We've seen a huge spike in customers sharing our offer. While previously that'd be reserved for people excited to share they were going plant-based, people are excited to share in this moment because everyone is struggling with self-isolation and want something to brighten up their day. Given the shortages we've seen in supermarkets, we were really excited to see that everyone was up for sharing our offer. You can see the spike that happened when everyone was asked to work from home.
There's the classic joke you get about going vegan, as feeling a bit more healthy and energised from the plant-based diet makes you want to tell everyone about it. That often leads to lots of jokes with people saying 'obviously we knew you were vegan because you told everyone'. But that makes a really good opportunity for refer-a-friend.
We've been running referral since November 2018. I joined in August 2018 and was really excited to test our offer. I wanted to see how a lot of people were responding to different offers and sharing that they'd just tried this new exciting food.
I'm going to run you through what we've tested so far. January is obviously one of our biggest months, being Veganuary and with people on a health kick. We had an offer running for eight months, so less of a limited time, but offering 'give £20, get £20'. This was a really successful offer for us.
We also plant a tree for every referral. We work with a company called WeForest and really like the idea of being able to show that for every friend you refer, there's an additional impact you have on the planet. We've planted about 5,000 trees to date.
When I joined in August last year, I was really keen to see if there was any way we could shake up the offer a little bit. Potentially give a little less discount but see if we could keep the share rate the same as at this really decent offer of £20. We gave a lower discount of £10 to see if there was anything we could do with the fact we were planting ten trees for every person that was referred.
So we ran this test... can you guess the winner? In fact, it was the £20 off that continued to win. So even though I thought planting ten trees would be a really nice hook to get people referring, £20 won on both share and purchase rates. We ran it for a short time but £20 was the winner in terms of the amount of people sharing and converting to customers.
We then also tested £20 off versus 20%. I'd seen previously at No1 Lounges a very interesting way of looking at how the offer is presented on the referral page to understand how a percentage could look different to a fixed-sum discount and impact the test.
But again, £20 off won. Even though I was really trying to see if there was any type of offer that could rival £20, it still won. Interestingly, there wasn't a massive difference in share rate - 28% versus 25% - but purchase rate was significantly different. So we kept on running with £20 off from when we stopped testing properly in November. This was really so, going into a big month in January, we'd have a solid offer we knew would have a great purchase and share rate.
With the huge spike in acquisition naturally coming from every way now, we decided recently to tweak the offer and go back to £10 off. Just because demand is so so high you don't really need to discount as much.
We're running with this at the moment as the impacts of Covid-19 are being felt everyday. We've switched our messaging as well, in terms of staying healthy and saving the planet with your friends, because everyone's really keen to make sure they get in nourishing food everyday.
Now I'm going to take you through how we promote our scheme.
Post-purchase is the one you begin running with when you launch referral with Mention Me. It's run a bunch of tests before onboarding a lot of clients and this is the tried and tested way to get the most people through your scheme. People still have their card in their hand, they're really excited by the fact they just bought something, and are ready to go ahead and share. This drives over half of our successful referrals.
We also promote on and off on the homepage. We find it a really strong promotion point. You can track using situation parameters so you can check if a referral has come via this point. We find that 32% of successful referrals come via this promotion point.
We also run emails. We run referral solus email campaigns which go to people who have enrolled in the scheme but haven't yet shared and a wider universe of leads. They have strong open rates of between 27-30%.
We also promote on social. In November, we run our own version of Black Friday called Green Friday. Last year, we ran a competition: refer a friend and we'll plant 10 trees. It was an incentive to try and increase the share rate. This had a 30% share rate – higher than we'd seen previously (about 27%).
We run some competitions. This gif shows a prize we were offering: a box of goodies we usually send to influencers. In January we had the £20 offer which people had seen for quite a while, so we had a competition to refer two friends to be entered into a competition to win a box of allplants goodies. We saw an increase in share rate to 31% and 1.24 shares per sharer – which was the goal of this campaign.
We also have another promotion point within the box itself: an onboarding booklet which welcomes you to the plant tribe. Although not the most successful touchpoint, it's good for building awareness of the referral scheme.
We have a call-to-action within the account area to refer a friend. In the last 30 days, this drove 135 new customers. If you're a subscription business, this is a really good area within the account. Within the next couple of weeks, we're going to add a specific refer-a-friend tab.
In summary, I have three key recommendations:
Testing is key. It's worth testing as many offers as you can. If you have a really busy month, you might want to try and test as many offers as you can beforehand, so you go into the peak with the best offer possible.
Implement as many promotion points as possible. Make sure you're tracking each point with the parameters that Mention Me gives you. If you use print, it's worth testing leaflets.
If you have an account area, make sure you include referral here.
Thank you. All the best with your referral scheme!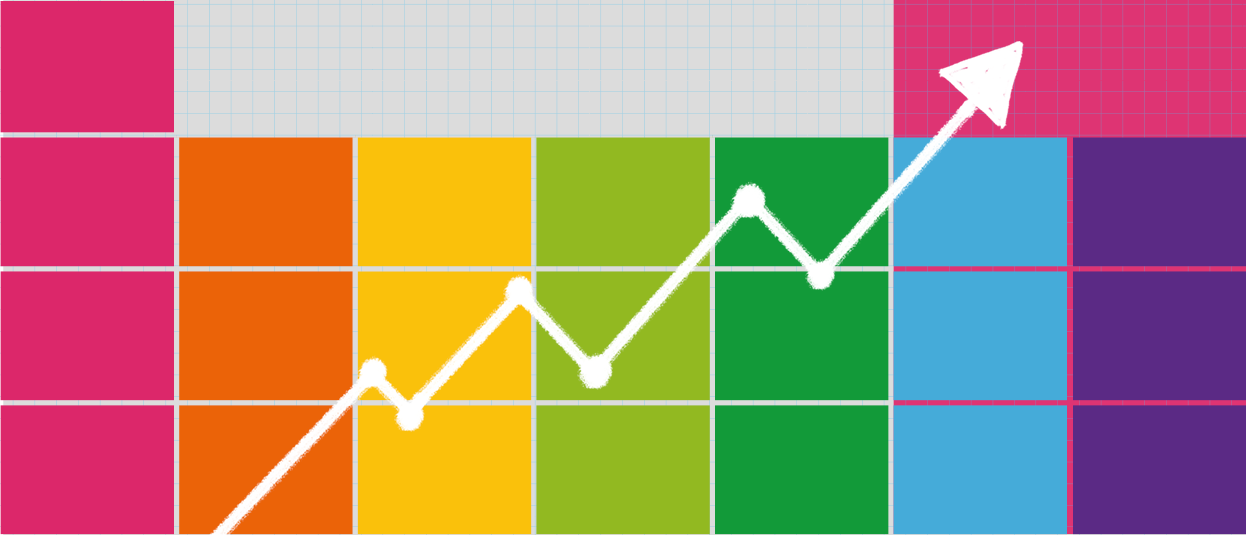 5 industries booming in sales & referrals during the Covid-19 pandemic
Never miss another update
Subscribe to our blog and get monthly emails packed full of the latest marketing trends and tips