Mention Me updates
Black History Month: 7 inspiring black leaders in tech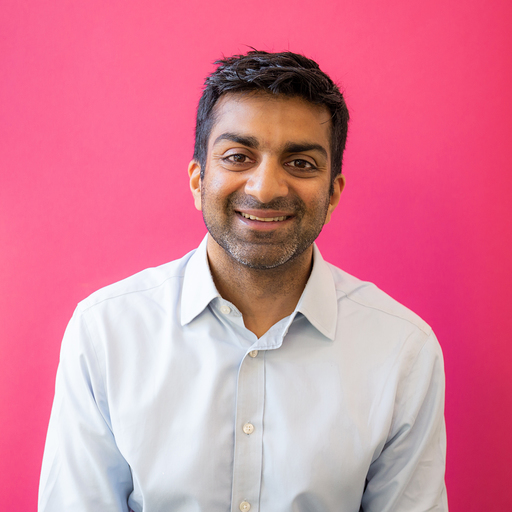 By Gavin Walles — October 14, 2020 -
We'll cut straight to the chase: tech has a diversity problem. 13% of the UK population is from black, Asian or minority ethnic backgrounds, yet they make up just 4% of the UK tech workforce.
Much of the problem starts at the grassroots. As the saying goes, you can't be what you can't see. It's hard for young black people to aspire to tech roles when they can't see anyone like them already there.
A lack of diversity is everyone's problem. A business full of people who all look, think and act the same way isn't built for success. Overlooking black people, and others from minority backgrounds, means missing out on a vast pool of talent.
So, to celebrate Black History Month this October, we're shining a light on black people in the tech industry. People who inspire us, are achieving remarkable things, and are paving the way for a better future.
Here are 7 inspiring black people in tech.
Jacky Wright, chief digital officer and corporate vice-president at Microsoft US
London-born Jacky Wright has forged a career as a global tech leader. In 2017, she took a two-year secondment from Microsoft US to lead the digital transformation at HM Revenue & Customs at the UK tax authority. In this role, she helped to shape HMRC's strategy to achieve its ambitions as one of the world's most digitally advanced tax authorities.
Alongside her high-powered career, Jacky advocates for women and BAME groups in the tech industry. She regularly speaks at events and has worked with organisations including the Institute of Coding, techUK and WISE to make digital learning and employment more accessible and promote equal opportunities.
Tom Ilube, founder and chief executive at Crossword Cybersecurity
Named Britain's most influential black person in the 2017 Powerlist, Tom is the founder and CEO of Crossword Cybersecurity, a technology transfer company. He is also a Non Executive Director of the BBC.
Alongside forging a career at major firms including Goldman Sachs, PwC and the London Stock Exchange, Tom has spearheaded tech education for students. This includes helping to launch Africa's first science and technology school for girls in Ghana as chair of the African Gifted Foundation.
In 2018, Tom was awarded a CBE for services to technology and philanthropy.
June Angelides, founder and CEO of Mums in Technology
June founded Mums in Technology while on maternity from Silicon Valley bank in 2015. The organisation partners with industry to provide experiences that encourage new mothers to take their children to school with them while learning to code. Five years on, the company has trained and given more than 250 women the confidence to pursue careers in technology.
Alongside running her business, June strives to create opportunities for underrepresented groups in tech. In 2018, the Financial Times named her the 6th most influential BAME tech leader.
Ismail Ahmed, founder/chairman at WorldRemit
Listed in top spot in last year's Powerlist, Ismail is the founder of WorldRemit, a leading global tech company with more than four million users. Valued at $900 million, the business operates in 150 countries and counts 600 employees.
Ismail was smuggled from his home country Somaliland to the UK in 1988 when civil war broke out. He has since been a former compliance advisor to the UN, been named the most influential black Briton and become a global fintech leader.
Nneka Abulokwe, founder at MicroMax Consulting and chair at ISACA London Board Nominations Committee
Technologist and digital governance entrepreneur Nneka has spent more than 25 years delivering large-scale IT projects around the world. She is one of the first black professionals to sit on the board of a top five European IT services organisation.
In 2017, Nneka founded MicroMax Consulting to advise on strategies for global boards and help to create positive digital cultures. She is also chair of the Information Systems Audit and Control Association, where she promotes diversity and inclusivity within management of the organisation.
Nneka has received much recognition for her contributions, including an OBE for services to business in 2019 and ranking fourth in the FT's Top 100 Black Asian Minority Ethnic Tech Leaders.
Michael Sherman, Chief Strategy and Transformation Officer at BT
As the number two at BT, Michael Sherman is the most senior black man in corporate UK.
In addition to driving BT's strategy, customer experience and transformation programmes, Michael is on a mission to make the business more ethnically diverse. He's particularly focused on bringing in talented African and African Caribbean men and women to senior positions at BT.
In 2016, Michael was recognised by the Financial Times and UPStanding as one of the top 100 executives in the US and UK fighting discrimination and championing ethnic diversity and inclusion in the workplace.
Tony Prophet, Chief Equality Officer at Salesforce
As Chief Equality Officer, Tony spearheads diversity and equality at Salesforce. This includes leading a new Ethical & Humane Use of Technology initiative driving positive social change and improves people's lives around the world.
Before joining Salesforce, Tony held senior executive product marketing roles at Microsoft. While there, he was also co-executive sponsor of Blacks at Microsoft and founded BlackLight, an organisation empowering Black marketers.
Tony is a passionate champion of human rights and social justice. He's contributed towards protecting young workers' rights, educating female workers on health issues in developing countries, and improving schools for children of migrant workers.
Celebrating Black History Month
As this list shows, there are some remarkable black people making waves in the tech industry. But there are even more remarkable black people being overlooked.
At Mention Me, we're committed to striving for more diverse and inclusive communities – both in our workplace and in wider society. While Black History Month is a great opportunity to celebrate outstanding people, it is also a chance to reflect on how far there still is to go.
Here's to a better and brighter future, where even more inspiring black people can shine.
Want to find out more about diversity and inclusion initiatives at Mention Me? Get in touch at hello@mention-me.com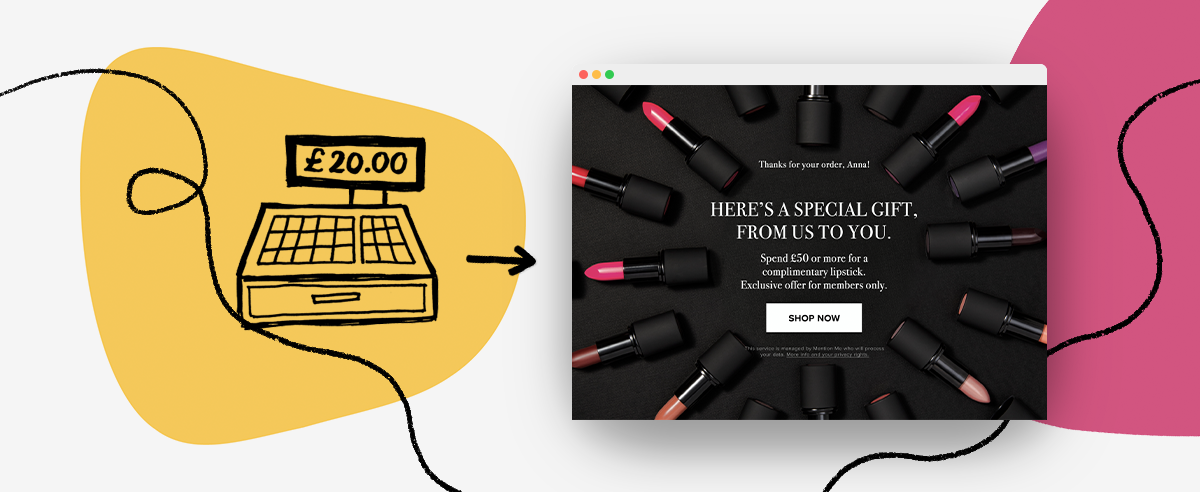 How retailers can recreate the in-store customer experience online
Never miss another update
Subscribe to our blog and get monthly emails packed full of the latest marketing trends and tips