People
A day in the life of... Kat, Director of Strategic Partnerships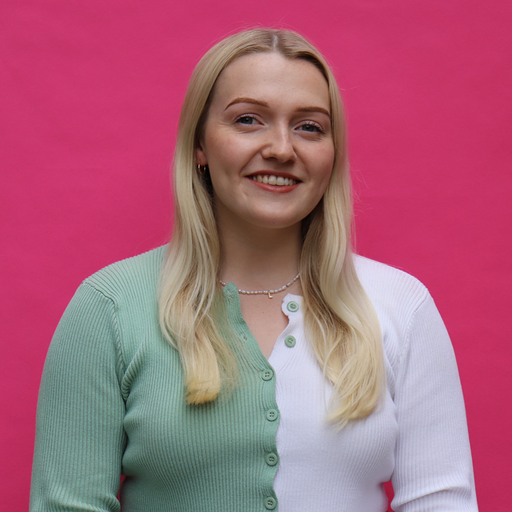 By Olivia Cox — February 20, 2023 -
Read time: 5 mins
In our 'A day in the life of...' blog series, we talk to a Mentioneer about what they love about their job, what a typical day looks like, and their most memorable Mention Me moments.
We chatted with Kat to find out more about how she's driving first our advocacy-first vision within our expanding network of partners.
What does a typical working day look like?
Depending on the day, I might be in the Mention Me office or a partner's office.
When I'm working with partners, I'll be nurturing relationships within different teams to drive forward the success of the partnership, as well as driving our vision to help all brands think advocacy-first.
Having a strong network and getting in front of the right people is vital to create strong partnerships and, ultimately, help deliver value for as many clients as possible.
I work cross-functionally with partners as well as within Mention Me. For example, I might speak with our Integrations team about developing new integrations, or work with the Product Marketing team to turn those integrations into great stories we can share with prospects and clients. Equally, I spend lots of time with Sales and CS teams (internally and with partners) to discuss how we're communicating our joint value proposition with prospects and clients.
My days are pretty busy, but I make sure I've got time to take a step back and think about the big picture of what we want to do in the next year and beyond.
What's the best thing about your job?
I love being part of a relatively new function in the business because I can feel the impact these partnerships are having on our overall strategy to realise our advocacy-first vision.
I see how our advocacy data drives value across the martech ecosystem, and I love getting our partners excited about what they can do with our data — as well as helping to make it a reality.
I also love the variety of my role. I'm always meeting new people and businesses, learning from senior stakeholders, and getting to align our mission with exciting companies.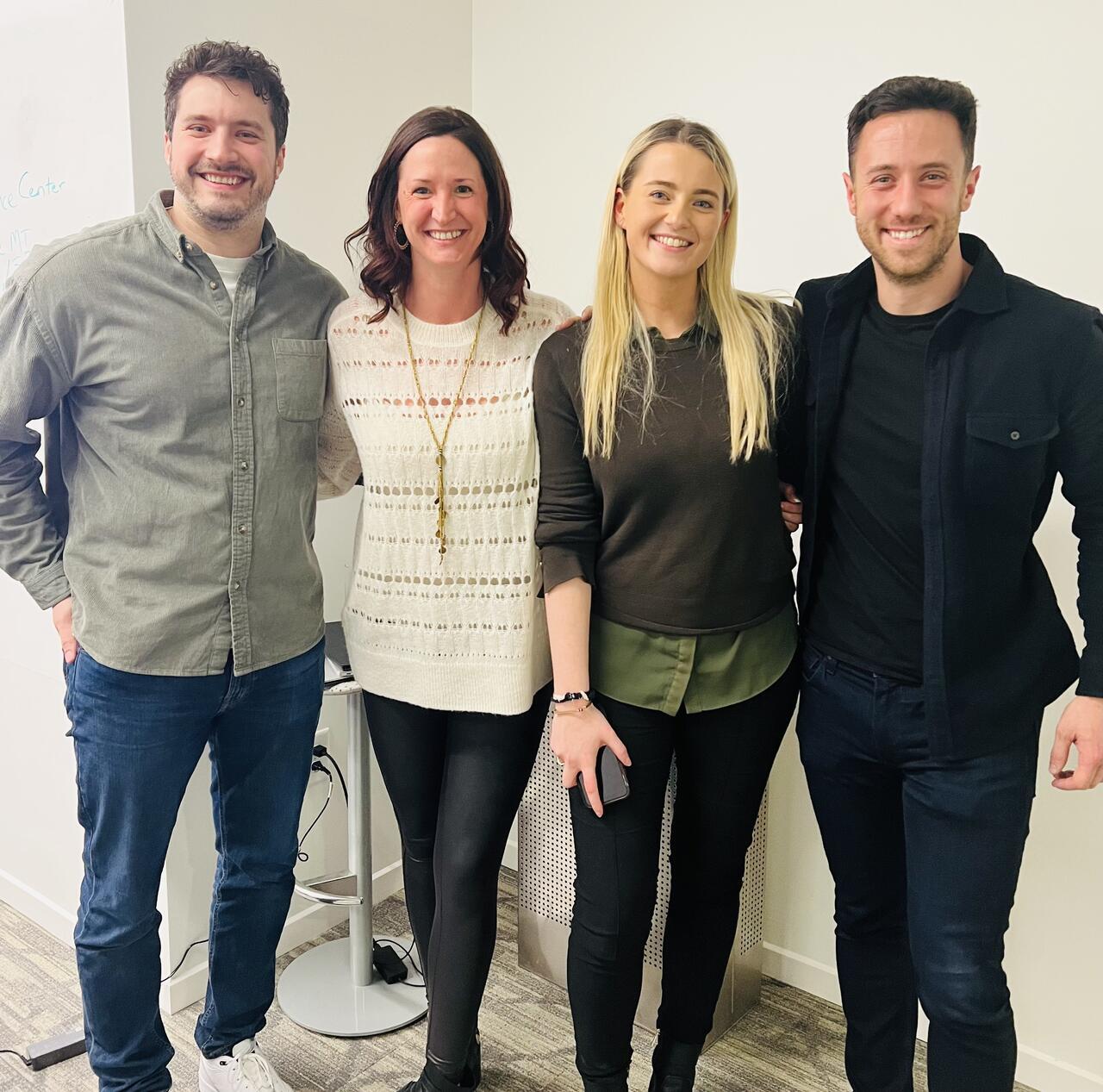 Kat with Ellis, our US Sales Director, and the CRO and Global Head of Sales at Emarsys
How has your career grown since joining Mention Me?
I joined over four years ago, back in 2018.
One of the main reasons I love Mention Me is that everyone cares about helping you progress and develop your career.
I joined Mention Me as an SDR because I was excited about working at a fast-growing tech company with a great value proposition. I learnt a lot in that role because you've got to be resilient and very proactive — you're essentially the company's first voice.
After one year, I started leading the SDR team of around 10 people. I was driving the strategy, with the core focus of generating new business opportunities.
Then, I was promoted to Head of Business Development and Inside Sales, where I helped progress SDRs into their first Sales roles.
I then moved over to the Partnerships team, because it seemed like a really exciting part of the company. It was a new, growing channel with a revenue focus, so I thought it was an awesome career opportunity.
I started as Tech Partner Manager, took over as Interim Head of Partnerships when our current Head was on maternity leave, and I'm now Strategic Partnerships Director.
How do you measure success in your job?
It's a strategic role, so there are lots of ways to measure success — with some easier to measure than others.
Revenue driven through these partnerships is obviously the key way we measure success, but it's also a big win when a strategic partner closely aligns their value proposition with our advocacy-first vision to help deliver great value for our clients.
I'm also looking for the adoption of our integrations. How many of our mutual clients are using the integrations? What's the value they're seeing and how can we celebrate this?
Because that's how we're going to help brands think advocacy-first — when they're leveraging these use cases and harnessing our advocacy data across their other channels.
Partnerships are fundamentally at the core of our mission. Without partners, we can't help brands leverage advocacy to enhance their whole tech stack, because we're only ever going to be working in isolation. I'm super excited to be at the heart of that.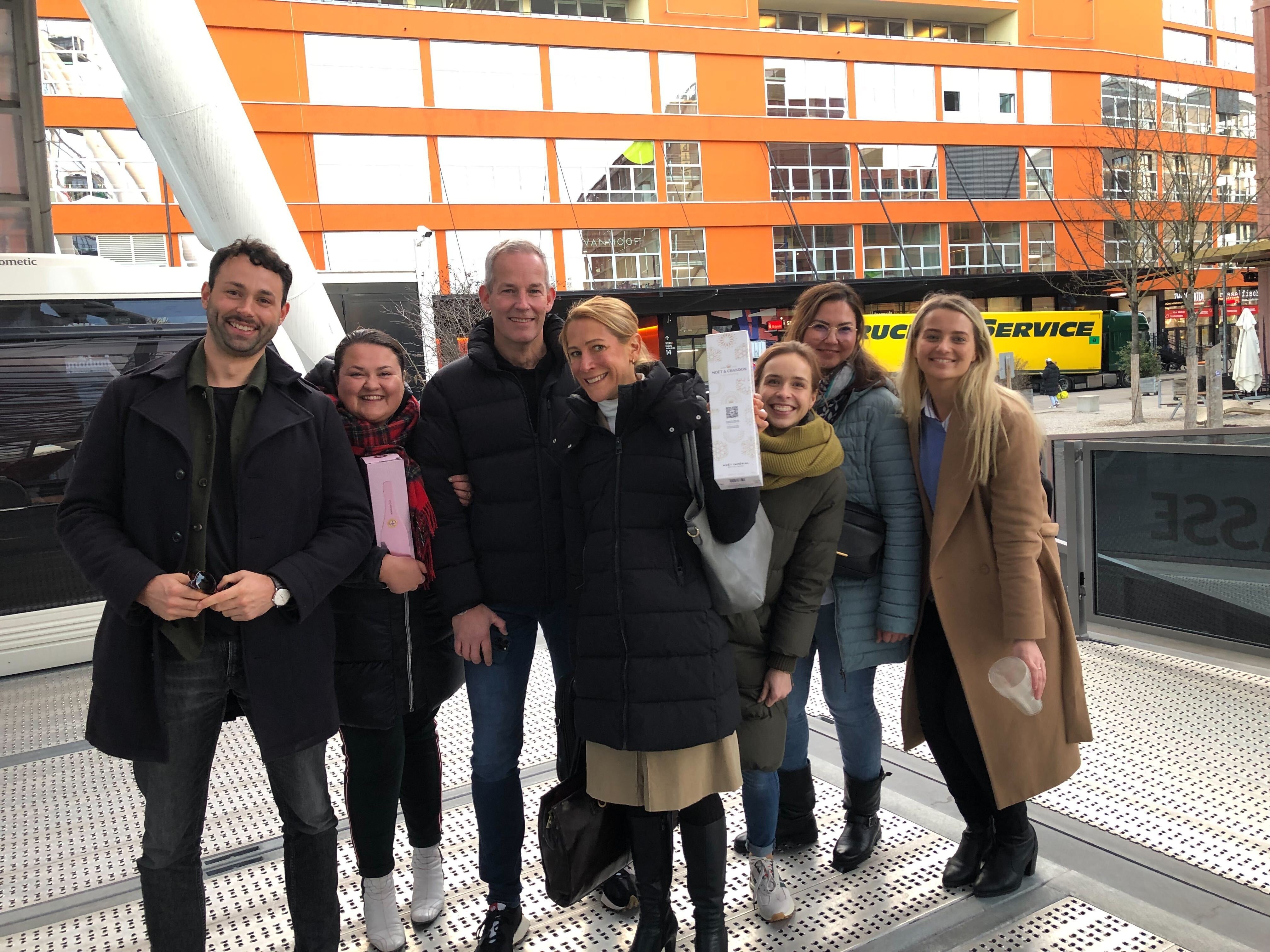 Kat with the SAP CX team in Munich
What sort of company is Mention Me to work for?
It's a great one, hence why I've stayed so long! There's a fantastic culture — not only is it very inclusive, supportive and fun, but it's also full of people who want to do well and help others grow.
If you're the kind of person who wants to get involved and truly cares about the success of the business, that will be recognised. Whenever I'm hiring someone, I always tell them about the 'Wheel of Wow', where someone's recognised every month by other Mentioneers for doing great work.
We also genuinely have fun together. We have great socials, but what I think is a better indication of our culture is that people will hang out with each other spontaneously — it doesn't have to be organised. I've made some of my best friends here because we've got so many great characters.
What's your proudest work achievement?
I won the first Founders Award in 2020, which was amazing recognition. I was awarded for creating and rolling out our Ideal Customer Profiles, which was a really big undertaking as I had to create completely new processes. I felt so proud of that.
I'm also very proud of how we've progressed our relationships with our partners, particularly as we've evolved to become a more strategic partner. It's amazing to see businesses truly understanding the value of our vision and how we can make a difference in what they're doing.
One of my other big achievements is seeing people I hired as SDRs smashing it in the Sales team. I love to see them succeed, and they're now playing a big part in our company's culture.
What's your most memorable Mention Me moment?
A few months after I joined, we did dodgeball for one of my first company socials. I was in my element — I love anything like that, and got very competitive! It was a favourite of mine, for sure.
What's your favourite way to unwind?
Because so much of my role is about building relationships, I'm out quite a lot at work, so I try to avoid screens at home to unwind — I love a good book. I hit 23 books last year, so I'm aiming for 24 this time! A good book, a good bath, or any kind of feel-good movie helps me recharge after busy, sociable days with lots of travelling.
We're currently hiring at Mention Me – and you could be exactly who we're looking for. Click below to see our open roles and find out how to apply.

Mention Me opens Boston office with new team
Never miss another update
Subscribe to our blog and get monthly emails packed full of the latest marketing trends and tips