Referral marketing
Will referral marketing work for your brand? Answer these 7 questions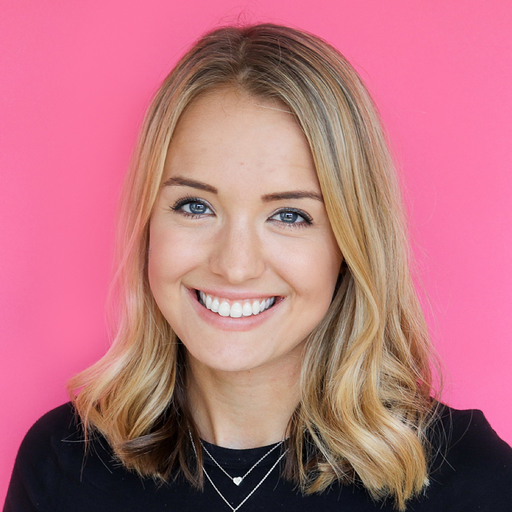 By Sophia King — February 24, 2020 -
You've heard great things about referral marketing. You know it increases new customer acquisition by 10-30%; that referred customers spend 10-25% more on their first purchase; and that these customers are three times more likely to become referrers themselves.
But there's still a niggling doubt at the back of your mind. What if it doesn't work for us? What if I'm left with a year-long contract and nothing to show for it?
Say no more. We know committing to these things can feel daunting, especially when you've got a big stakeholder demanding the ROI on your every move.
Fortunately, investing in a referral marketing platform doesn't have to feel like jumping off a cliff with a potentially dodgy parachute. Answer these seven questions to make a fully informed decision with confidence.
1. Are your customers satisfied?
We'll be brutally honest: if your customers aren't happy, referral isn't going to work.
Promoting referral to an unhappy customer is the equivalent of a waiter cracking their first smile at the end of a disappointing meal out and urging you to recommend the restaurant to friends. At best, you'll ignore the request; at worst, you'll be irritated, slate the restaurant to anyone who'll listen, and vow never to return.
That brings us onto two questions. One, how can you make customers feel happy enough to recommend your brand? And two, how do you know when you've achieved that?
Our Customer Advocacy Report 2020 reveals the top three attributes of referrable brands: great customer service, trustworthiness, and being better than the competition.
Notice how discounts aren't in there? People care more about their experiences with brands than the price tags on their products. That's not to say price doesn't matter – it does – but it doesn't matter the most. Building meaningful customer relationships is key. People will happily spend extra money if they trust the brand will meet (or, better yet, exceed) their expectations.
That's why so many brands feature reviews on their websites, either directly or via third parties like Trustpilot or feefo. It's social proof at its finest (our guide to the psychology of referral can tell you more about that). By showing how happy they've made other customers, businesses reassure new visitors they'll also be thrilled with their product and service.
When it comes to knowing how satisfied your customers are, we recommend using a Net Promoter Score (NPS®) tool. Our newest product, Mention Me Retain, includes this and serves messaging based on customers' scores. Those who score your business a 7 or higher, for example, are significantly more likely to engage with your referral programme.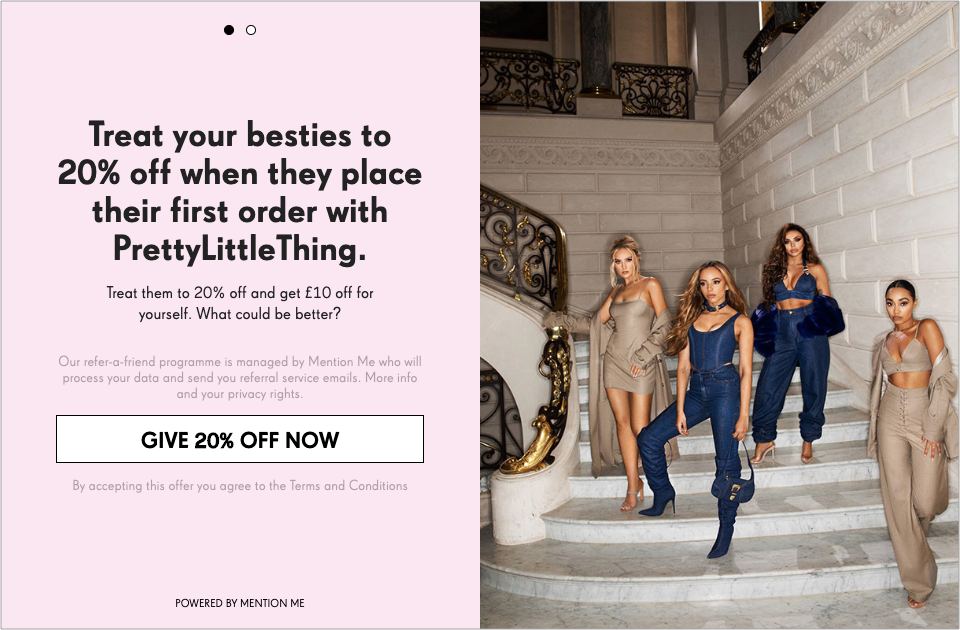 PrettyLittleThing's refer-a-friend programme
2. Who's your target demographic?
Full disclosure: referral works better for some demographics and sectors than others.
Women aged between 24 and 35 years old are most likely to recommend brands. Those aged 45 and older are most likely to act on their friends' recommendations and convert to new customers.
Of course, this is a sweeping statement. Drill down into referral in each sector, and you'll get a different picture. Our work with 400+ brands has highlighted that women, for example, most often recommend fashion and beauty brands; men talk more about sports, tech and finance ones.
Want to know how likely consumers are to recommend brands in your sector? Check out our Customer Advocacy Report.
But your target demographic and sector aren't deal-breakers. They're just something to bear in mind and tailor your referral programme around – we can give best practice tips for doing this.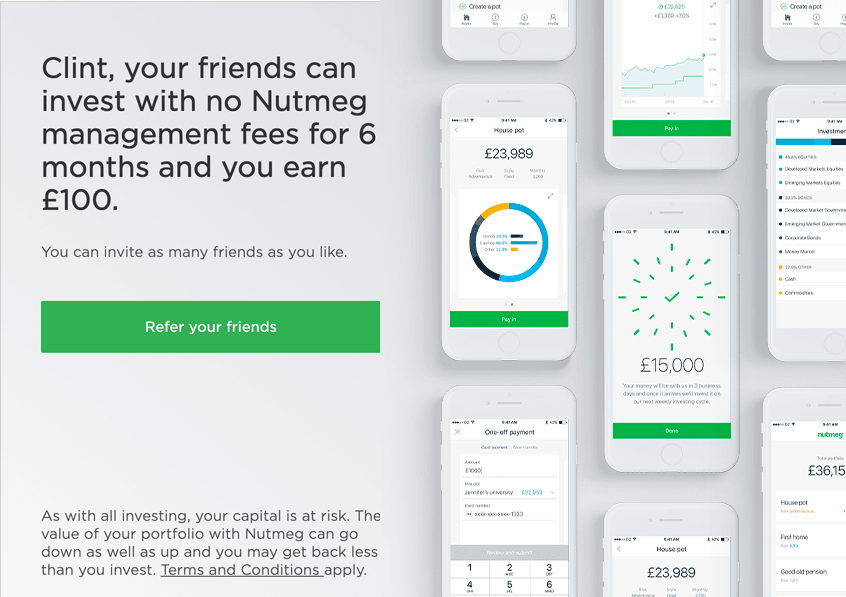 Nutmeg's refer-a-friend programme
3. How many of your customers have made only one transaction?
Regular customers are more likely to recommend your brand than those using it for the first time. After all, telling friends about a brand that consistently provides a great product and service is a no-brainer.
Struggling to turn one-off transactions into loyal customers? We can help with that.
4. How likely is your product to come up in conversation?
Some sectors naturally come up in conversation more than others:
Travel - You've got a lovely holiday glow, where have you been?
Fashion - I love your shirt, where's it from?
Tech - What's on your wrist? I'm after a good fitness tracker for my triathlon training.
Sound familiar? We frequently discuss brands without even realising it.
But that doesn't rule out referral for businesses less likely to come up in everyday chat. Money, for example, is a taboo topic, yet 49% of consumers are likely to recommend a finance brand to friends. What's more, these recommendations are more likely to convert into new customers.
People are also highly likely to recommend subscription brands, covering everything from utilities to food and fitness.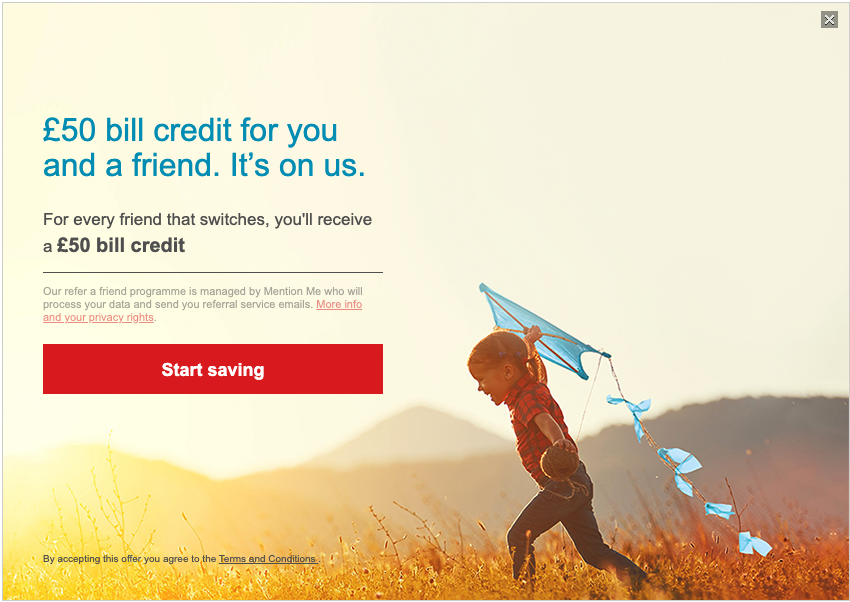 First Utility's refer-a-friend programme
5. Is your product an impulse or considered purchase?
If your product is more of an impulse purchase – we're talking accessories, beauty products, food and drink – referral works well. You compliment your friend on her lipstick; she tells you it's from this great brand ("use my name at checkout for a discount!"); you go and buy it.
The process isn't quite so simple when it comes to more considered purchases like energy suppliers, phone contracts, or luxury goods. That's where Mention Me's unique name sharing feature comes into its own.
Even if all your friends rave about how much money they've saved with a great banking app, you're unlikely to immediately move your life's hard-earned cash into the hands of a brand you knew nothing about five minutes ago. Chances are, you'll do some research and weigh up your options first.
But, once you're ready, using your friend's referral to become a new customer is easy. Rather than having to root through an overflowing inbox to find the code emailed to you weeks ago, you can simply enter your friend's name at checkout. Et voila: the special welcome offer is yours.
6. Do you regularly offer discounts?
If your brand often promotes generous discounts, it won't be so easy to make a referral offer stand out. A customer won't go to the effort of referring your brand when they can get 20% off by using the promo code plastered across your homepage.
But discounting isn't the only way to make your referral programme stand out. Your customers may be able to get 20% off with your new customer welcome offer – but can they get 20% off and exclusive VIP access to early sale items? Not unless they refer a friend.
The magic lies in making your referral offer special – and that doesn't have to mean heavy discounting.
Want to see how other brands achieve referral results? Take our grand tour of 52 referral programmes
Almost reached a decision?
If you're still not entirely sure if refer-a-friend is the right channel for your brand, there's just one question left to answer. You'll find it in our guide (along with plenty of other juicy referral marketing tips).
If you've made it this far and are starting to feel excited about what Mention Me Refer could do for you, hit the button below. We're ready when you are.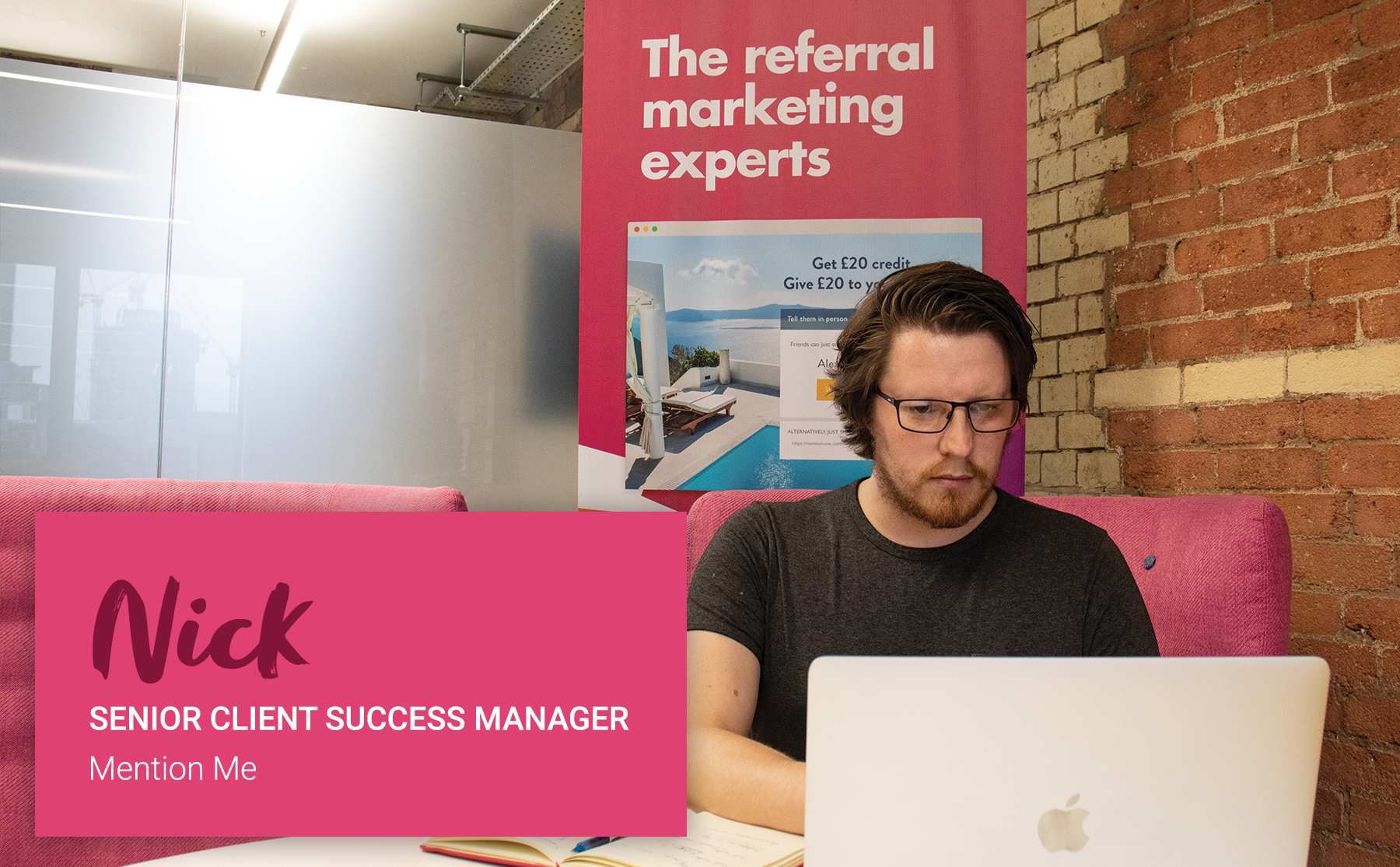 A day in the life of a Senior Client Success Manager
Never miss another update
Subscribe to our blog and get monthly emails packed full of the latest marketing trends and tips