Customer advocacy
Unlocking Lasting Beauty: The Power of Customer Loyalty in the Beauty Industry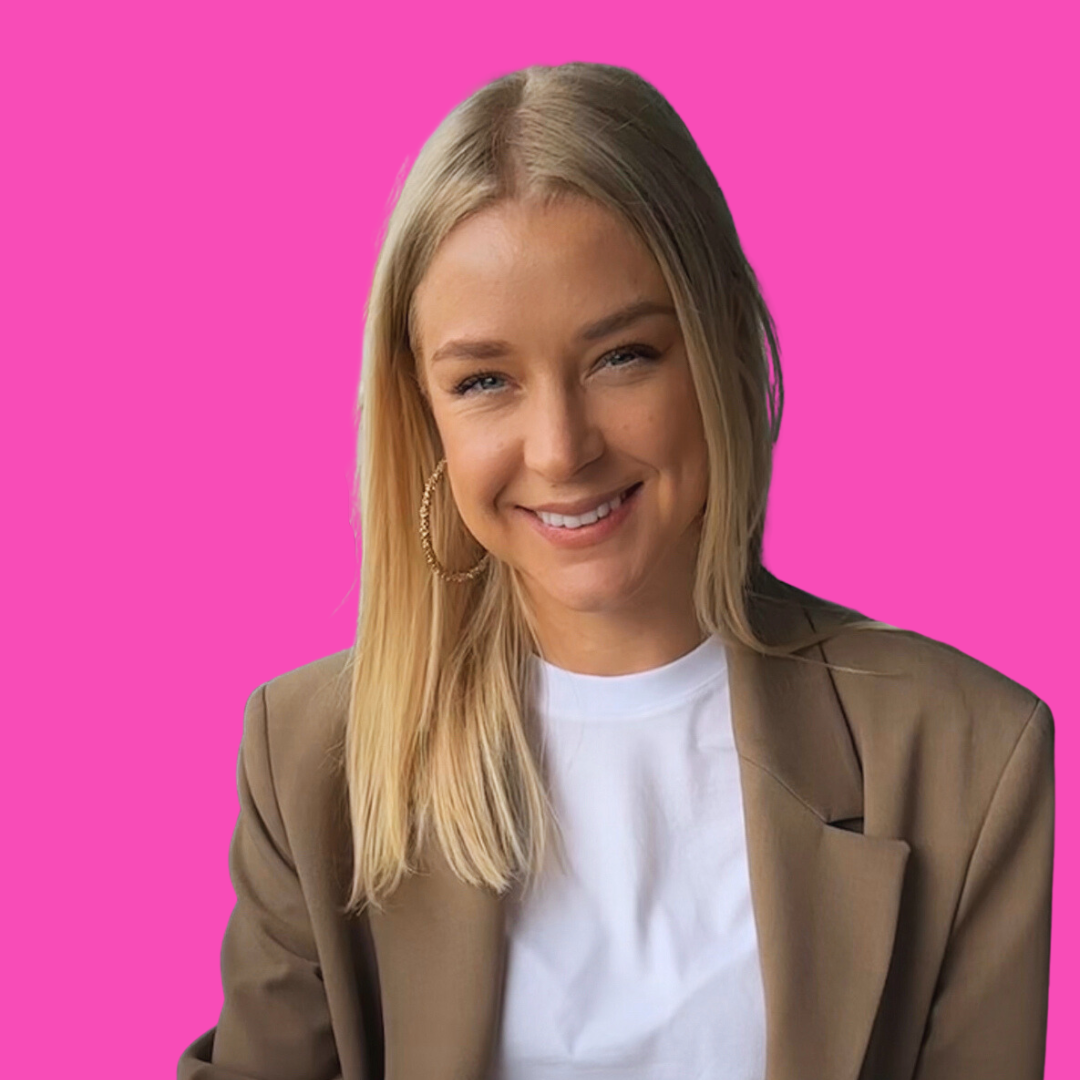 By Rosie Brown — June 23, 2023 -
Read time: 9 mins
Loyalty in the beauty industry goes beyond skin-deep. With an unwavering commitment to meeting each shopper's demands and aspirations, the connection between beauty brands and their customers is built upon exceptional quality, personalised experiences and a genuine understanding of each individual's unique desires.
In this article, we'll show you how to master beauty loyalty based on real-world examples.
The Significance of Customer Loyalty in the Beauty Industry
According to global management consulting leader McKinsey, spending in the beauty industry dropped only slightly during the 2007–2008 global financial crisis, and fully rebounded just two years later. This phenomenal recovery demonstrated that the beauty industry had successfully nurtured a loyal customer base across generations.
Today, a whopping 95% of sales from Ulta, the top American beauty retailer, come from participants in its loyalty programme, according to the 'Big Four' consulting firm Deloitte. As well as shopping more than those not enrolled in the programme, they also spend more.

In its Luxury and Cosmetics Financial Factbook, Ernst & Young — another member of the 'Big Four' — lists growth in brand-specific customer loyalty as one of three contributors driving the increase in margins on earnings before interest, taxes, depreciation and amortisation (EBITDA). Other contributors include the consolidation trend driven by recent mergers and acquisitions, and a willingness from customers to pay a premium for brands with a distinctive value proposition.

The numbers don't lie, and they show that customer loyalty, a historical cornerstone of the beauty industry, remains relevant — now and in the future.
How Beauty Retailers Can Build Customer Loyalty
While beauty loyalty is undoubtedly important, it's just the beginning. The most successful brands are taking this a step further by turning loyal customers into advocates who actively refer their friends and family. In doing so, they're creating a powerful cycle of sustainable growth that's transforming their consumer economics and setting the foundations for long-term success.
Here's how you can take a similar approach to build a base of loyal brand fans.
Introduce Your Purpose to Customers
To build a strong connection with customers, it's crucial to introduce and showcase your brand's unique identity. Clearly communicate your brand values, mission and the story behind your products. By offering a transparent and authentic brand narrative, customers can align themselves with your vision and develop a more profound sense of loyalty that they're proud to share with others.
Foster and Grow Your Beauty Community
Creating a vibrant and engaged beauty community will significantly bolster your customer loyalty efforts — as witnessed by Boots, whose loyalty programme, the Advantage Card, capitalises on a community of more than 15 million highly engaged customers, making it one of the largest in the UK.

Encourage customers to connect, share their experiences and provide feedback. By facilitating a sense of belonging and promoting meaningful interactions, you can establish an emotional connection that fosters loyalty and advocacy.
Establish Brand Credibility with Social Validation
Social validation is crucial in building trust and credibility in the digital age. Actively encourage customers to share their positive experiences on social media platforms through referral programmes and leverage user-generated content as a powerful tool to showcase how appealing your products are.

Mecca's Beauty Loop programme includes birthday gifts and sample boxes offered to customers who reach specific spending thresholds. This beauty loyalty programme has proven an immense success, generating a wealth of positive social media content for the brand. Its community of 4.3m highly engaged customers often share their excitement by creating engaging unboxing, haul and first impression/try on videos on popular platforms like TikTok and Instagram, where they showcase Mecca's products to their followers. These user-generated content pieces amplify brand visibility and serve as a powerful endorsement.

By highlighting real-life testimonials and endorsements, this type of customer advocacy in action helps to strengthen brand credibility and attract new customers while fostering loyalty among existing ones.
Provide Diverse Rewards for Loyal Members
Rewarding loyal customers is a fundamental strategy for building long-term loyalty. Platforms like Mention Me turn this loyalty into profitable growth through implementing a comprehensive referral programme that offers incentives such as discounts, competition entries, and charity donations.

Tailor the rewards to align with your customers' preferences and create a sense of exclusivity, making them feel valued and motivated to continue their loyalty.
Understand and Express Gratitude to Your Customers
Taking the time to nurture more passive customers to become promoters and then activate these individuals to refer your brand is essential for building beauty loyalty. Actively listen to their feedback, engage in meaningful conversations and continuously improve your products and services based on their input.

Expressing gratitude through personalised gestures, such as handwritten notes or surprise gifts, can go a long way to making customers feel appreciated and deepening their loyalty.
The Role of Personalisation in the Beauty World
Recent analysis by KPMG revealed personalisation to be the most prominent driving force behind customer loyalty in 21 out of 26 markets.

And while privacy remains a concern for many respondents of the McKinsey survey, there's a growing willingness, particularly in Brazil and China, to trade privacy for the benefits of personalisation in the wellness space, beauty brands included.

Interestingly, in key markets such as the United States, the United Kingdom and Germany, over 88% of consumers report that they now prioritise personalisation to the same extent or more than they did two to three years ago.

This consumer sentiment highlights the increasing value and impact of personalised experiences, with consumers more likely to engage with brands serving tailored interactions.
Customising Beauty Experiences: Tailoring Products & Services to Customer Needs
Retargeting and segmentation strategies are good; omnichannel personalisation is even better. The forward-thinking retailers curating tailored interactions across channels at scale are reaping the rewards as they elevate their customer experience to new heights.

A prime example is Sephora. Through its dedicated app, Sephora offers customers personalised features that go beyond the ordinary. Their customers can take advantage of in-app messaging, personalised push notifications and even book exclusive one-on-one beauty consultations — with real Sephora employees, not bots — directly via their mobile devices.

And Sephora's commitment to personalisation extends beyond the digital realm. By harnessing the power of in-store technology, its knowledgeable "cast" accesses customers' favourite products and seamlessly suggests new ones that align perfectly with their unique profile. The integration of scanning tools allows customers to effortlessly discover products that cater specifically to their hair colour, skin type and individual beauty needs.

In addition to these immersive experiences, Sephora's Beauty Insider loyalty programme leverages unified customer data to deliver offers that span email, web and mobile platforms. Sephora effectively drives both online and in-store purchases by providing a cohesive and personalised journey, further enriching the customer experience.

Through meticulous data analysis, Sephora discovered an intriguing correlation: customers who visited its website within 24 hours of a physical store visit were three times more likely to purchase, and spend 13% more than other customers.

Armed with this insight, the company gained a deeper understanding of the impact of online engagement on in-store sales, enabling it to make informed investment decisions. Consequently, despite the onset of the COVID-19 pandemic, Sephora experienced record-breaking sales in 2020, setting the stage for a significant expansion of its physical store footprint.
More Success Stories of Strong Customer Loyalty in the Beauty Industry
If the beauty loyalty programmes of Sephora, Boots and Mecca have left you wanting more, read on. Here are more examples of beauty brands turning customer loyalty into profitable revenue.
Douglas



The prominent European retailer's beauty loyalty programme, the Douglas Beauty Card, is designed to provide customers with rewarding and personalised beauty experiences that foster strong brand affinity.

Members of the Douglas Beauty Card enjoy a host of exclusive benefits and privileges, including earning points on every purchase that can be redeemed for discounts, vouchers and exclusive products. This rewards system encourages customers to continue their beauty exploration with Douglas while receiving tangible benefits in return.
The Douglas Beauty Card also offers personalised recommendations tailored to each member's preferences and needs. By understanding individual beauty profiles and purchase history, Douglas provides members with personalised product suggestions and tips, making their shopping experience more convenient and fulfilling.

Birthday treats are another perk of the Douglas Beauty Card. Members receive unique gifts or discounts during their birthday month, adding an extra touch of joy that makes customers feel valued by the brand.

Members can also unlock exclusive offers and promotions, including early access to sales, limited-edition product launches, special events and beauty workshops — keeping them updated with the latest beauty trends while enjoying unique, member-only experiences.

Managing the Douglas Beauty Card is easy with the online account management feature. Members can conveniently track their points balance, view transaction history and update their personal information through the Douglas website or mobile app.

All these perks add up. On average, members of Douglas's loyalty programme spend 20% more than other customers.
L'Oréal
With L'Oréal's Worth It beauty loyalty programme, consumers can tap into a wide range of tailored benefits and rewards.

This includes earning points on L'Oréal product purchases that can be redeemed for coupons, samples or even charitable donations. As a result, members are driven to continue exploring L'Oréal's products and regularly engage with the brand.

Another highlight of the Worth It programme is exclusive access to special offers and promotions. Members receive priority information about upcoming sales, limited-edition products and insider events, making them feel in the know and able to get their hands on the latest and most sought-after beauty offerings from L'Oréal.
MAC
Renowned beauty brand MAC Cosmetics offers the MAC Lover loyalty programme to reward and engage its devoted customers with exclusive benefits and personalised experiences.

MAC Lover members receive a welcome gift and enjoy special perks throughout the year, including early access to new product launches. This allows members to be among the first to experience the latest makeup innovations from the company.

Through the programme, MAC ensures that customers receive tailored suggestions and guidance, making their shopping experience seamless and enjoyable.

MAC Lover also celebrates its members' birthdays in a special way, whereby they receive a delightful gift as a token of appreciation during their birthday month. This thoughtful gesture adds a touch of excitement and celebration to the MAC Lover experience, making customers feel valued and cherished.

In addition to these perks, MAC Lover members earn loyalty points which they can later swap for things like discounts and exclusive products.
Harness the Power of Beauty Brand Fans
Loyalty in customer relationships goes beyond individual satisfaction. With the right approach, you can activate your loyal customers to become advocates who rave about their experiences through word-of-mouth and referrals.

Those customers who have positive and fulfilling experiences with beauty brands jump at the chance to tell others about it, be that their friends and family, or broader social networks.

These word-of-mouth endorsements from loyal customers are powerful. Because they trust their friend's recommendation, the average referred customer spends 11% more on their first order and are 5x more likely to refer onwards, driving further organic growth.

With our unique advocacy-first approach and world's first Customer Advocacy Intelligence Platform, Mention Me helps brands combine the power of referrals and loyalty to create a powerful cycle of growth that sets the foundations for success — now and in the years to come.


How to drive profitable revenue for your business – now and in the future
Never miss another update
Subscribe to our blog and get monthly emails packed full of the latest marketing trends and tips