People
How we're reflecting on Black History Month to continue driving change at Mention Me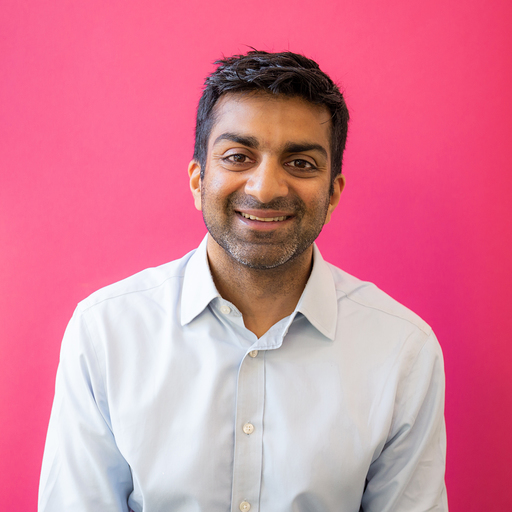 By Gavin Walles — October 31, 2022 -
Read time: 3 mins
Last week, we welcomed presenter and journalist Mary Mandefield into our office to talk about Black History Month in the UK.
I found a lot of what Mary shared about UK Black History very insightful because, while I feel I know a decent amount about US Black History, I admittedly don't know as much about it in my own country.
Along with every other Mentioneer who joined in the office and tuned in remotely, I learnt a lot from this talk — from the DNA of Britain's oldest skeleton "Cheddar Man", all the way to the pioneering efforts of musician Winifred Atwell.
I'll be sure to keep following Mary's A-Z series on her Instagram, which is a snapshot of British Black History tied to each letter in the alphabet. I'm slightly gutted I didn't win her quiz, but a few people were so fast in answering the questions that no one else had a chance!
The wider theme for this year's Black History Month is "Time for Change: Action Not Words", which focuses on the double burden black people carry: experiencing racism and discrimination, and then being expected to fix the problem themselves. So, with that thought in mind I'll be taking the following key actions:
Sharing some of Mary's A-Z series with my kids, taking into account that Black History doesn't form part of the national curriculum in England
Continuing to drive change within Mention Me in support and alliance with our Diversity, Equity and Inclusion and wider leadership teams as our DEI executive sponsor.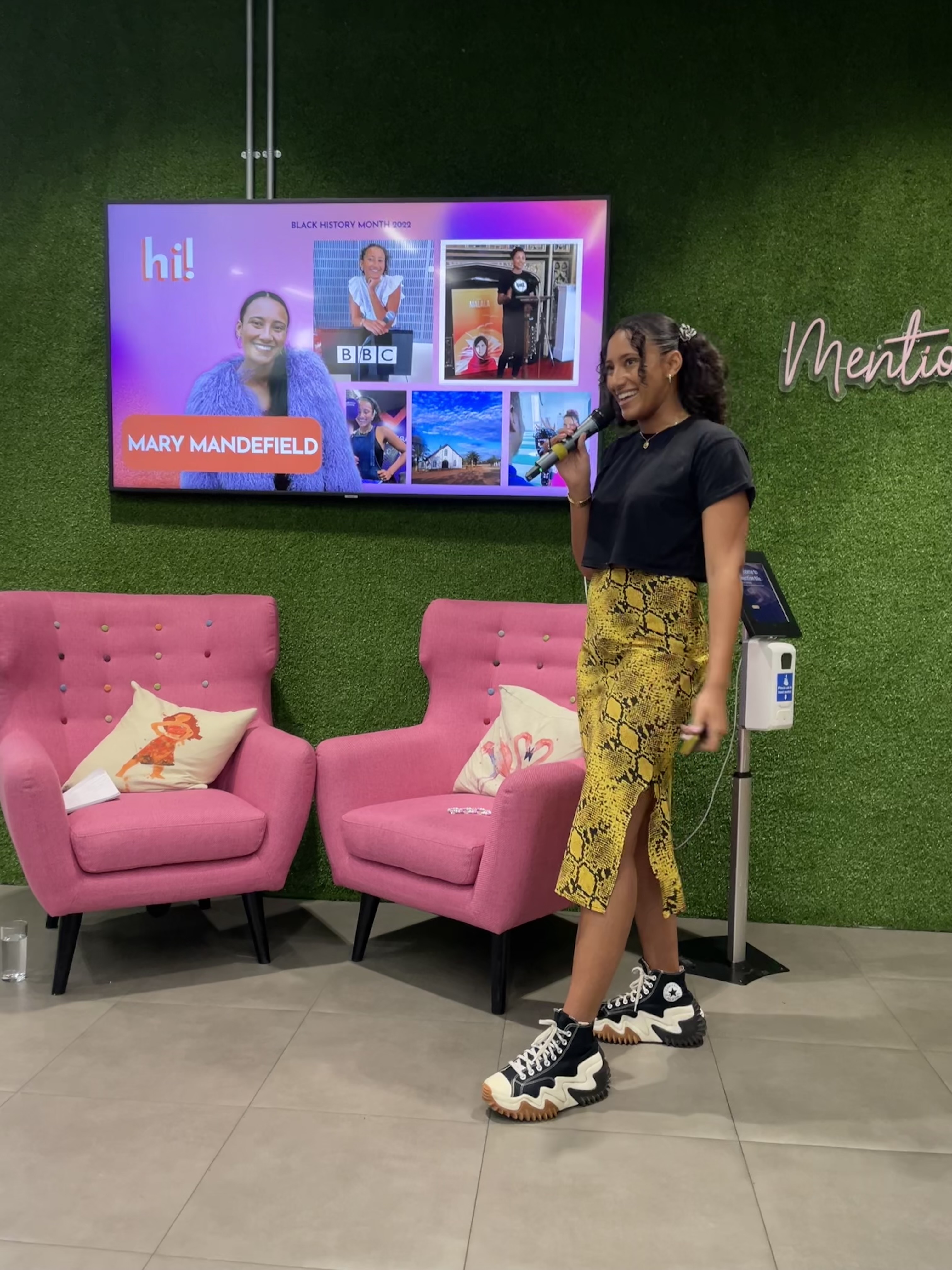 Reflections on our wider Diversity, Equity and Inclusion initiatives
One of our big focuses for this year has been celebrating our company's diversity. This has led to a number of Mentioneers sharing stories and important cultural celebrations in their own lives with the rest of the company. Similar to Mary's talk, I've found these showcases very insightful, and it's inspiring to hear our team members speak so confidently on topics ranging from Vietnamese New Year to institutional racism.
On some occasions, it's made sense for external speakers to come in to share their reflections. For example, we recently invited Mala Tribich MBE into the office to share her powerful stories about living through the Holocaust.
We've also taken the opportunity to celebrate culturally significant events in the calendar — such as Pride, the theme of our summer party. My kids still have the rainbow flags I brought home!
Linking back to the theme of Black History Month, we're using these cultural celebrations as a chance to decide on future actions we can take, develop our own learning, and continue these critical conversations all year round.
We've worked hard to understand the diversity in our candidate pipeline and introduced more structured interview processes, as well as partnering with networks such as BYP to widen our talent pool. We've also started exploring ways to tackle social mobility and support people from under-represented groups in getting work experience.
We've still got work to do, but we're proud that the steps we're already taking are contributing to creating a more diverse organisation. To keep ourselves accountable, we regularly ask our Mentioneers (in focus groups and online anonymous surveys) about how inclusive they believe our workplace is — we're always seeking feedback on how we can do better, and are committed to putting our values into practice.

Mentioneer Tom 'Boz' Boswell on completing the Land's End to John O'Groats cycle challenge
Never miss another update
Subscribe to our blog and get monthly emails packed full of the latest marketing trends and tips