Press releases
Press Release: MarTech Mention Me secures $25m in Series B funding round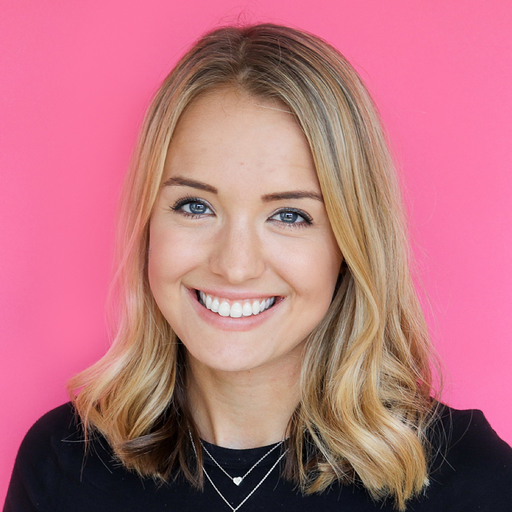 By Sophia King — January 20, 2022 -
Read time: 5 mins
The customer advocacy platform will use the funding to fuel international expansion and product development
Mention Me, the customer advocacy platform, has secured a $25m Series B round, led by Octopus Ventures. Lead investor from the prior round Eight Roads Ventures also participated.
The London-based scale-up helps businesses turn referrals into a strategic channel for acquiring high-quality customers, while gathering valuable first-party data that amplifies wider marketing activity.
Mention Me will use the funds to support its vision to make every brand think advocacy-first by expanding into the US, investing in its partner network (which includes Klaviyo, TrustPilot, Ometria and SAP) and developing its product offering. This includes further development of Mention Me's approach to applying AI and machine-learning to referral data, so brands can more effectively identify their biggest fans and optimise the wider customer experience to drive customer advocacy.
The platform's unique Referral Engineering® technology has already delivered more than 4.5 million referrals totalling more than USD $1.5 billion in revenue for clients globally. Sports brand Puma, international franchise Pret a Manger, InsurTech unicorn Bought By Many, Europe's leading online florist Bloom & Wild and international fashion retailer ASOS are among its 450-strong client base.
The funding will also be used to grow the team following a series of senior hires. This includes Roy Robinson from Boxever as CPO to lead product development, Ash Rama, previously at Trustpilot, as VP People and Rebecca Hooley joining from private equity firm Livingbridge as CFO.
Andy Cockburn, CEO and Co-Founder of Mention Me said: "With third-party data disappearing, paid social delivering diminishing returns and consumers increasingly overwhelmed by endless brand advertising, our technology puts advocacy at the heart of marketing to reconnect marketers and consumers. The most successful brands are realising how this can drive growth, increasing customer acquisition and returns across the marketing activity spectrum."
"Our new funds will help us to transform the marketing landscape. We'll be expanding our offering and presence to enable all businesses to harness the exponential power of their fans, inspiring every CEO and CMO to think advocacy-first."
Octopus Ventures Principal Uthish Ranjan, who will join Mention Me's board, commented, "Mention Me's pioneering approach to customer advocacy and impressive growth trajectory is creating a new strategic channel of marketing technology. We believe the team is well positioned to accelerate its growth in the changing world of marketing, and we look forward to supporting its international expansion."
About Mention Me
Founded in London in 2013
Previously raised $7 million in a 2018 Series A
Mention Me is the Referral Engineering® platform for growth-obsessed ecommerce brands. Our world-class programmes have delivered more than 4.5m referrals totalling more than $1.5bn in revenue for 450+ brands around the globe.
About Octopus Ventures
For the people and ideas that will change the world, because we believe you can build a better tomorrow by investing in it. We can back you at every stage of your journey, from ideas on a page through to IPO. Each year we deploy more than £200 million across five areas where we see maximum potential for impact: health, fintech, deep tech, consumer and B2B software. With many years of experience investing in each of these areas, our team has the expertise and network to help portfolio companies scale at speed. For us, investment is about more than money. Being truly invested is about giving time, energy and focus; working with founders to give them the best chance of success, in the good times and the bad. It means a shared commitment to solving the big problems that matter. We've backed the likes of BoughtByMany, Cazoo, Depop, Elvie and WaveOptics, and many more. We are based in London and New York with a network of partners across the U.S and Asia.
About Eight Roads
Eight Roads Ventures is a global venture capital firm managing $8bn of assets across offices in the UK, China, India, Japan, and the US. Together with our associated funds, including our US sister fund F-Prime Capital, our 50-year history of investing includes partnerships with over 300 companies such as Alibaba, AppsFlyer, BlackDuck, Cazoo, Chewy, Devoted Health, Flywire, Fireblocks, Funnel.io, Gloat, Hibob, Icertis, Made.com, Neo4j, Owkin, Spendesk, Paidy, Ping Identity, Pony.ai, Toast, Wallapop, WuXi PharmaTech.
www.eightroads.com | @eightroadsventures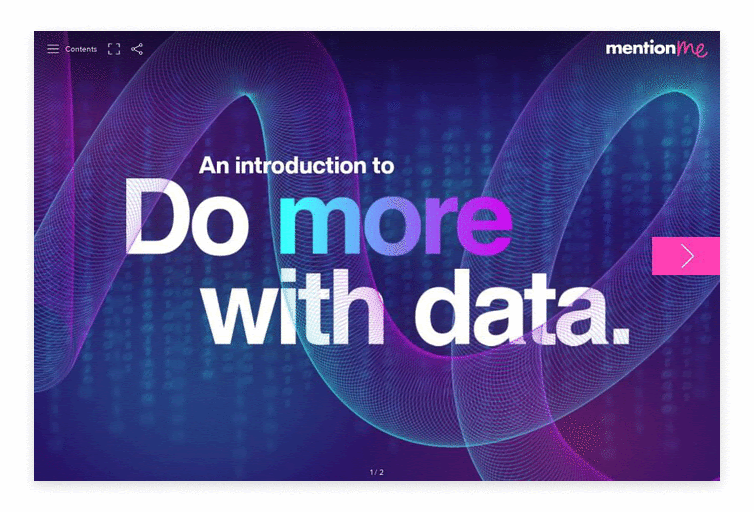 How to make data driven decisions with confidence
Never miss another update
Subscribe to our blog and get monthly emails packed full of the latest marketing trends and tips