Seasonal promotions
This seasonal event increased referrals by 23% — but you probably haven't heard of it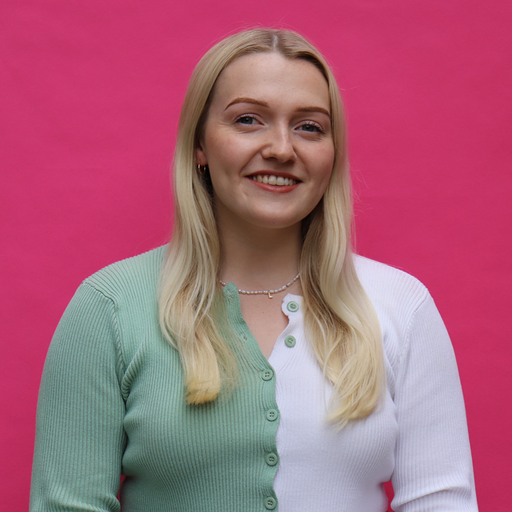 By Olivia Cox — August 23, 2022 -
Read time: 5 mins
Brands across our 450-strong client base celebrated this year's International Friendship Day (IFD) on 30th July, alongside mega-corporations including Spotify, Disney, and Coca-Cola.
Those with a precision-engineered referral programme got involved to help customers celebrate their nearest and dearest — and to help their friends discover their new favourite brands.
The result? A 23% increase in the rate at which customers shared brands' referral offers.
Because after all, what's a more potent act of friendship than sharing something you know your friend will love?
(Not to mention, 40% of consumers trust a recommendation from a loved one above any other marketing channel.)
And in the worsening economic climate, these recommendations between friends pack an even greater punch.
As the cost-of-living crisis deepens, shoppers are eager to give a helping hand to those they care about with great-value offers.
This makes an IFD referral campaign the perfect opportunity to drive these all-important recommendations and nurture long-term brand advocacy.
This year's event saw brands across sectors — including Wild, Paula's Choice and Db — use IFD referral campaigns as a powerful springboard for new customer acquisition. All while nurturing advocacy from their very best customers.
(And just think: if this is what an IFD referral campaign can do… imagine what a Black Friday referral campaign will do.)
Here's what happened on International Friendship Day 2022.
Wild encouraged customers to give a generous 50% off to their friends
13,175% more customers shared one particular brand with friends than usual (no, that's not a typo)
This year's IFD shoppers were particularly keen to share unmissable offers for brands they love with the people they love.
Brands offered unmissable referral incentives such as discounts, free gifts or competition entries — causing a powerful surge in the number of customers sharing these offers.
Compared to the rest of this year, customers shared brands running IFD referral offers 23% more.
And some customers were sharing brands even more than this. Particularly notable share rates (compared to the previous two days) include:
13,175%

for t

ravel bag brand Db
163% for sustainable brand Cheeky Wipes
66% for smoothie brand

kencko
You might be thinking you'd need to offer a mega discount to drive this many customers to refer your brand.
But in reality, Db's astonishing share rate was a result of running a competition to win a signed Benjamin Ortega bag — without discounting a penny.
Db got referrers excited by the prospect of winning a signed Benjamin Ortega bag
Cheeky Wipes celebrated IFD with a discount for referrers and their friends
kencko offered a $30 discount as an unmissable incentive
Referrals converted into as many as 205% more new customers
When our friends have taken the time to recommend us something they think we'll like or benefit from, we listen. And when it comes to brand recommendations, listening often results in buying.
Some consumers might save their friends' referral offers for a rainy day — meaning IFD campaigns will continue to acquire customers over the coming weeks and months.
But there were plenty of savvy shoppers snapping up these referral offers on International Friendship Day itself. These brands achieved particular high increases in customer acquisition (compared to the previous two days):
And French pet food brand Ultra Premium Direct acquired 78% more new customers on IFD than the previous week by removing its referrer incentive and increasing its referee incentive.
Paula's Choice treated referrers to a full-sized freebie
Gozney offered a double incentive for IFD, giving referrers a £20 discount and a competition entry
Meet Cate: your key to turning seasonal events into long-term business growth
Seasonal events like International Friendship Day, Christmas and Black Friday are a surefire way to drive a sales spike.
So you'd be forgiven for assuming the customers you need to focus on during these events are high lifetime value customers like Buck.
But Buck doesn't mention you to anyone else, leaving little lasting impact on your business.
Customers like Cate, on the other hand, may not spend as much, but they're recommending you to anyone who'll listen.
When someone we care about tells us how much they love a brand, we're predisposed to liking it ourselves. So when Cate is raving about your brand to her friends and family, it's highly likely these recommendations will result in new customers.
Best of all, customers who've discovered a brand through a personal recommendation spend 11% more on their first order and are 5x more likely to go on to refer others.
By engaging your Cates during seasonal events with enticing referral offers, your campaign will make a year-round impact.
And with Black Friday only three months away, now's the time to figure out how you'll win over the Cates of your customer base to drastically improve your campaign's returns.
(Did we mention that there were 3.5x more referrals last Black Friday than any other day in 2021?)
See how brands including PrettyLittleThing, Harvey Nichols and NA-KD turned more customers into brand fans with their 2021 Black Friday referral campaigns in our lookbook.




9 steps to a successful Black Friday referral marketing campaign
Never miss another update
Subscribe to our blog and get monthly emails packed full of the latest marketing trends and tips