Marketing trends
How experiential retail is reshaping the high street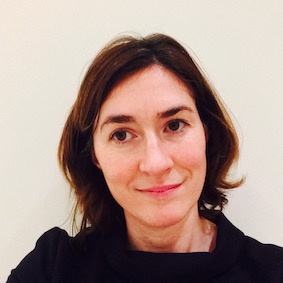 By Courtney Wylie — June 6, 2019 -
To say that the internet, and the eCommerce industry is spawned, has had a huge impact on the retail high street, is a bit like saying that iTunes (and then Spotify) had a rather large effect on CD and vinyl album sales. Or that the likes of Netflix proved to be a tad disruptive to the DVD rental market.
(Looking for the latest insights on how to recreate your customer experience online? Check out this blog.)
Just as in the music and film industries, the online consumer retail revolution has fundamentally changed the rules of the game for incumbent high street giants. And as with any revolution, heads have rolled as pre-internet juggernauts have fallen on their swords before they've had chance to catch their breath and understand the breadth of change required of them.
The past year has seen time called on a host of household names. The lights went out on Maplin and Toys R Us. House of Fraser announced 30 store closures, and the likes of Marks and Spencer, Debenhams, Mothercare, and Carphone Warehouse have been the subject of ominous profit loss reports and quick-step restructuring and branding initiatives. All of this has led to an ever louder chorus of voices pronouncing, 'the high street is dying/dead'.
But hang on. The reality is far less straightforward than such pithy proclamations would have it. Maybe, fuelled by the digital age we're living in, the highstreet is merely evolving.
Death of the high street — or fall of the obstinately out of touch?
According to research, 80 percent of consumers actually prefer in-person shopping in physical stores, rather than buying online.
So what gives? If consumers really do prefer the physical interaction of in-person shopping, why are so many high street retailers falling by the wayside?
Let's take a closer look as to how exactly the internet has irreversibly changed the rules of the retail game.
In the pre-internet era, the high street department store succeeded on the bread and butter sales principles of choice, value, convenience and efficient customer service. So, let's say you wanted to buy a new TV. In those days, the best way for you to understand your options, choose which specific model you wanted, get a good deal from someone you trusted, and have it delivered to your home, was to grab your coat, drive down to your local high street and get browsing.
Then the internet came along. Ecommerce retail sites haven't just effectively competed with the physical high street on the same tenants of choice, value, convenience and efficiency — they've completely blown them out of the water. So if you're looking to buy something like a new TV, visiting your favourite search engine and taking it from there, will hands-down trump the comparatively clunky experience of in-person shop visits. Everytime.
Pre-internet household names have had to quickly realise that they can't simply continue to go toe-to-toe with the slick machinery of eCommerce.
No, but what they can begin to do — and this is what is increasingly separating high street retailers thriving in the digital age, from those that flounder — is to play a different game.
In other words, to go beyond the traditional transactional focus on price, convenience and efficiency — and craft more imaginative, progressive consumer moments: remarkable, one-of-a-kind experiences that resonate in the hearts and minds of customers.
Experiential retail — playing a different game
What seems to be separating those brands that are managing to stay relevant in an age of Google and Amazon and co., is this willingness to enrich the physical experience of their brand, through what might broadly be described as 'experiential retail' approaches.
The experiential retail movement might be thought of as a new wave of innovative experimentation by retailers that takes their bricks-and-mortar stores beyond being merely a point of transaction. Through experiential approaches, traditional shops are being reconceptualised as hubs for immersive experiences, meeting places for vibrant communities, and even unique event spaces.
And this approach is not only being embraced by pre-internet established brands; E-commerce giants such as Amazon, realising the value of providing tactile 'real world' experiences, are heading in the opposite direction with the establishment of bricks-and-mortar shops.
Our favourite recent examples of experiential retail
The luxury clothing retailer really pushed the envelope with their new London store.
Kitted out with all manner of tech wizardry, customers can be recognised as soon as they step foot in the store via an app connected to their online shopping account — providing assistants with an instant overview of purchasing history and preferences.
In addition, RFID-enabled clothes rails are able to detect products that interest customers, and have them added them to their online wish list. And touch-screen mirrors enable customers to request alternative sizes, as well as paying up without leaving the dressing room.
A truly innovative example of how the convergence of online and offline can take customer personalisation to the next level.
A stalwart of the UK retail highstreet — but clearly not one to rest on its laurels. John Lewis recently carried out a revamp of its store design, to include 'experience desks', where concierges are on-hand to book special services such as blow dries and manicures for shoppers in-between their retail therapy.
In addition, at their new Cheltenham store, the brand have been trialling a private shopping service that will give customers the shop floor all to themselves (providing your bill tops a cool £10,000, that is) with staff available after normal shopping hours to serve individuals, groups of friends or families.
A great example of a brand that's truly tuned into the lifestyle and values of its customer base and created a physical hub and community centred around it.
Long synonymous with skater subculture, Vans recently transformed the Old Vic Tunnels in London into a subterranean skatepark. A perfect physical manifestation of the brand's 'Off the wall' stapline, the House of Vans is a place to skate, listen to live music, eat — oh, and apparently you can also shop Vans products, too.
Ikea
A great example of a brand using experiential marketing to create one-of-a-kind events. Fulfilling the mundane fantasy of many a flat-pack furniture shopper, Ikea set up a Facebook competition where 100 winners were invited to stay the night in one of its vast warehouse outlets.
Customers were able to luxuriate with massages and salon services, as well as pick out the mattress, sheets and pillows they wanted for a perfect night's rest. A sleep expert was even on hand with tips for getting a good night's sleep.
Topshop
Back in 2014, Topshop ventured into the world of immersive tech to create something a little bit different for London Fashion Week. Shoppers in their flagship Oxford Street store were able to don special headsets and 'take a seat' for the retailer's catwalk show taking place at the Tate Modern — in 360 degree virtual reality.
And more lately, in the spring of 2017 Topshop decided to re-dip their toes in the water (pardon the pun) of experiential playfulness with a virtual reality waterslide ride taking customers on an adrenaline-fuelled journey through Oxford Street.
Lululemon
Sportswear brands have been among the most adventurous and inventive of retailers in the emergent world of experiential. Adidas's impressive 5th Avenue store in New York, complete with juice bar, mini running track, live sports viewings and print shop, is as an outstanding example.
However, high-end yoga wear brand Lululemon really does epitomise a brand that's truly living its values. Their NYC store isn't just a place to buy beautiful leisurewear. The store runs weekly yoga and dance classes, as well as providing a fitness studio, and communal meeting spaces.
Conclusion
The emergence of experiential retail is testament to the extraordinary impact that the internet has had on the retail high street.
But far from killing off the bricks and mortar shopping experience, the high street shop is more like on a rapid path of evolution. Today's leading high street brands are reshaping themselves around the convergence of online and offline modes of interaction.
The above examples show that in the digital age, those prospering on the high street are the ones brave enough to think outside the conventional box. To create deeper, more imaginative and immersive customer experiences that incentivise people to step away from their laptops and smart devices, and step into a store, where the promise of human-centred interaction, value exchange, community building, or just plain-out fun, awaits them.
Looking for more? Check out our blog on how retailers can recreate the in-store customer experience online.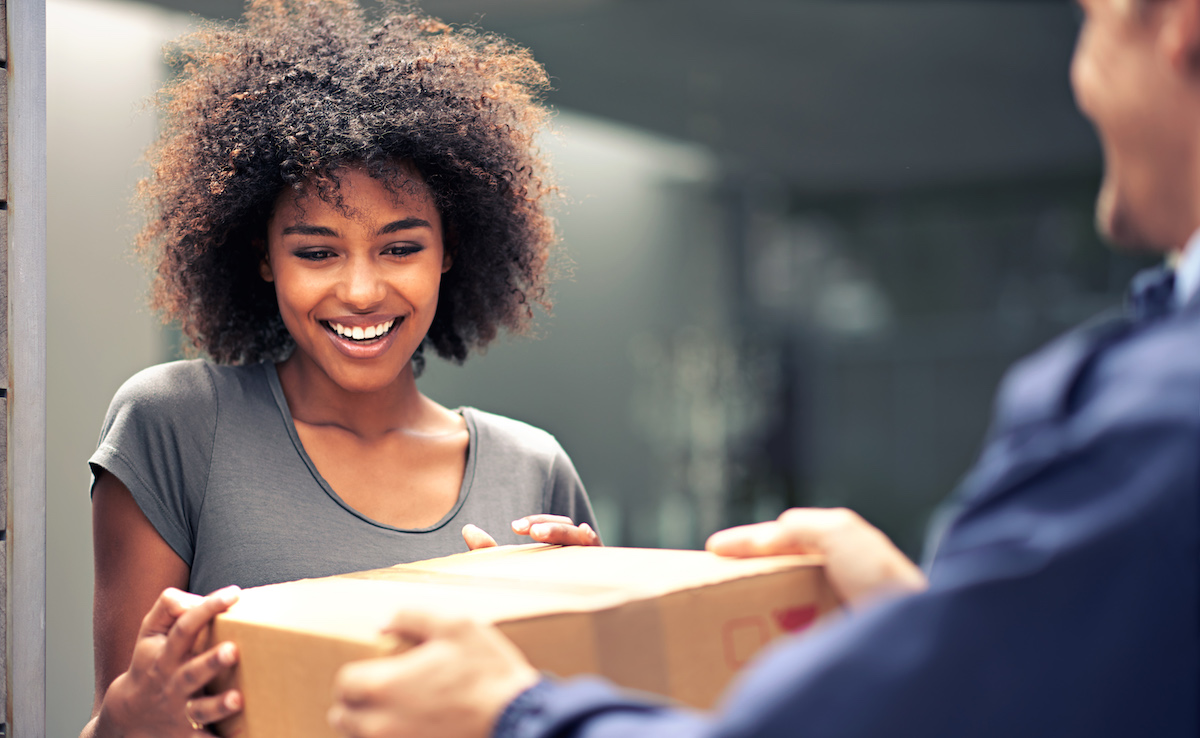 The subscription economy: changing our relationships with brands
Never miss another update
Subscribe to our blog and get monthly emails packed full of the latest marketing trends and tips