Marketing trends
12 examples of brand marketing campaigns adapted to the Coronavirus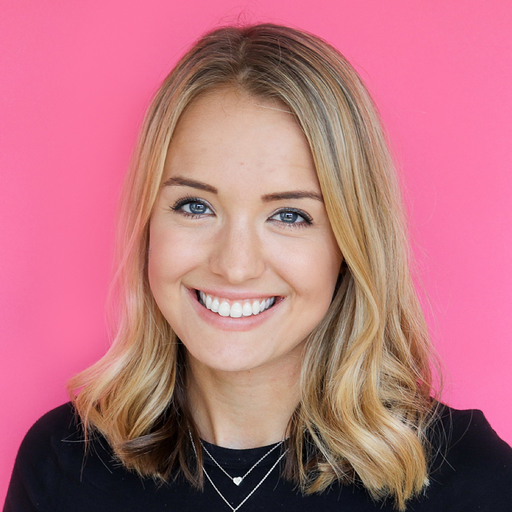 By Sophia King — April 23, 2020 -
Life has changed rapidly over the past few months. We've gone from spending our days with colleagues, clients and, well, everyone, to considering the houseplant a close friend.
It's not just everyday life Covid-19 has turned upside down. The pandemic presents concerning implications for businesses and their marketing budgets. In the UK, the latter is declining at the fastest rate since the 2008/9 financial crisis.
Major brands have scrapped entire campaigns overnight after suddenly finding them irrelevant or insensitive. Cadbury's Easter advert, for example, turned from a wholesome story about a grandfather setting up an Easter egg hunt for his grandchildren, to a tone-deaf depiction of breaking government regulations and putting lives at risk. (It was subsequently axed.)
The situation has forced almost every brand to reconsider its marketing strategy, both in terms of budget and approach. Some have moved quickly, delivering new campaigns at impressive speed. Not all have got it right, as shown by the backlash against Boohoo's fashion face masks, bearing slogans like eat, sleep, isolate, repeat.
Adapting your marketing strategy to the pandemic doesn't have to mean investing budget you no longer have. It can be as simple as tweaking messaging, updating imagery or doing your bit for the wider community.
Here are 12 examples of marketing campaigns in the Coronavirus era.
Referral marketing campaigns
Across sectors, many of our clients have updated their refer-a-friend campaigns to reflect the current climate. Some are offering exclusive rewards for NHS workers; others are emphasising how their products can connect customers with loved ones or keep them comfortable at home.
Boux Avenue
Boux Avenue's refer-a-friend campaign offers 25% off for NHS workers
orbit energy
Orbit Energy's refer-a-friend campaign donates to the NHS Charities COVID-19 Urgent Appeal for every successful referral
mamas & papas
Mamas & Papas refer-a-friend campaign offers 15% off for NHS workers
recommerce
Recommerce's French refer-a-friend campaign encourages customers to keep in touch with loved ones
marks & spencer
Marks & Spencer's refer-a-friend campaign taps into a sense of togetherness
ted baker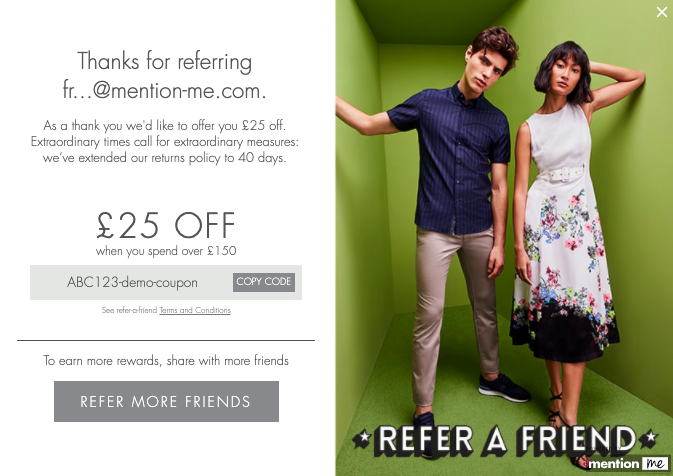 Ted Baker's refer-a-friend copy emphasises extended returns
Monica Vinader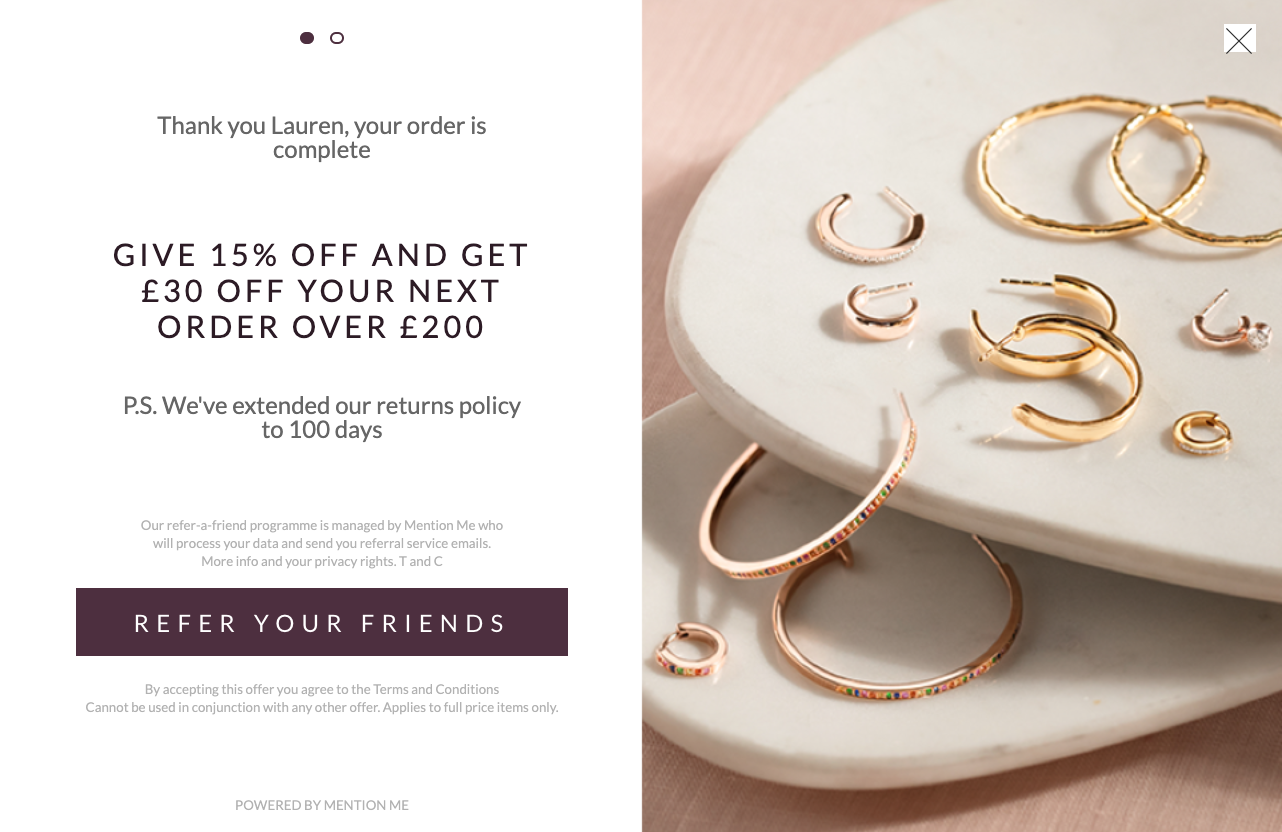 Monica Vinader's refer-a-friend copy highlights its 100-day returns policy
Other marketing campaigns
There are solid examples of out-of-home (OOH) and television marketing campaigns in the age of the Coronavirus, too.
While many brands have drastically cut back on OOH ads given that their value is rooted in people being, um, out of the home, Emily Crisps used the opportunity to build brand awareness and get people talking online. It worked. The snack brand's first OOH campaign grabbing headlines, hashtags and provided some much needed humour.
eMILY CRISPS
Emily Crisps runs its first outdoor advertising campaign during the Coronavirus
giffgaff
GiffGaff brought forward its ad campaign on the importance of community spirit
Ikea
Ikea's 'stay home' ad encourages people to see their homes in a new way
nIke

Nike's campaign, shared online by some of the world's biggest athletes, emphasises the importance of staying at home
Small changes, big difference
For brands that no longer have the marketing budget for expensive campaigns, simple changes to your website or other online channels can make a difference.
Slack, for example, has updated the copy on its homepage to reflect current circumstances, immediately offering a solution to the challenges faced by those visiting its site.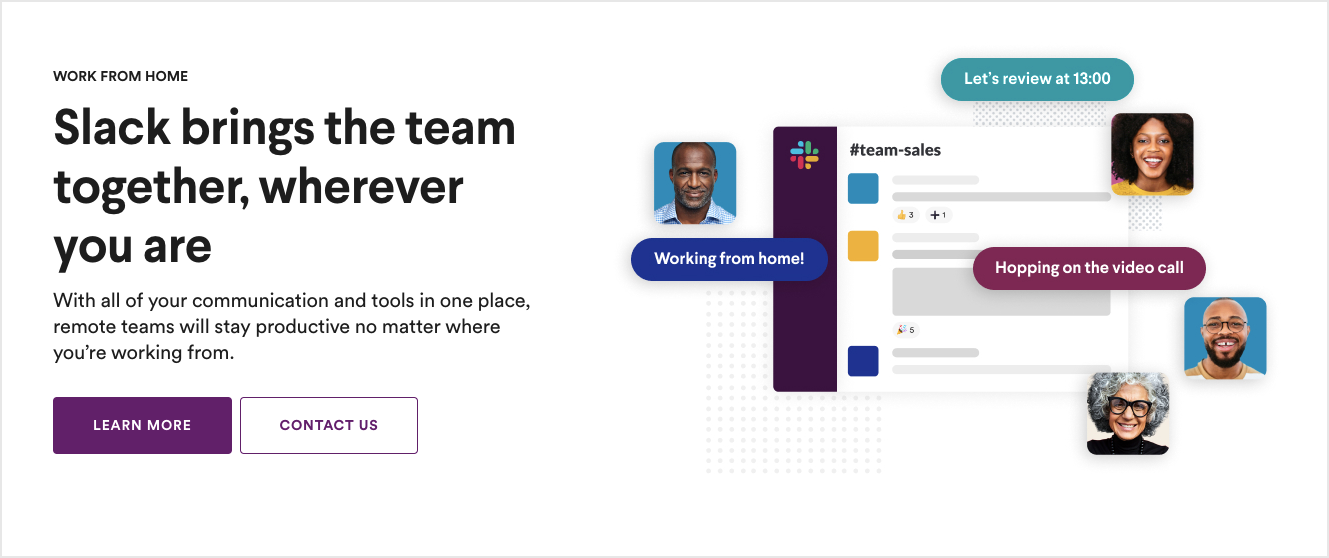 Conclusion
We're in new and unsettling times, with a recession almost certainly ahead. Against this backdrop, businesses may be tempted to neglect their marketing strategies and focus on survival. But that would be a mistake. Effective marketing is part of surviving, now and in the future.
There is, of course, a difference between strategic marketing and exploitation. Now is not the time to hike up prices, play on people's fears, or run tone-deaf campaigns that ignore what's going on around us. But it is the time to highlight your brand values and do your best to improve the situation.
92% of consumers expect brands to continue advertising at the moment. Just as we expect friends to be there for us when times get tough, the same goes for brands. The ones that disappear at the moment it matters will face the consequences. The ones that persevere alongside us, recognise the challenges we're facing and do their best to solve them, will prosper long-term.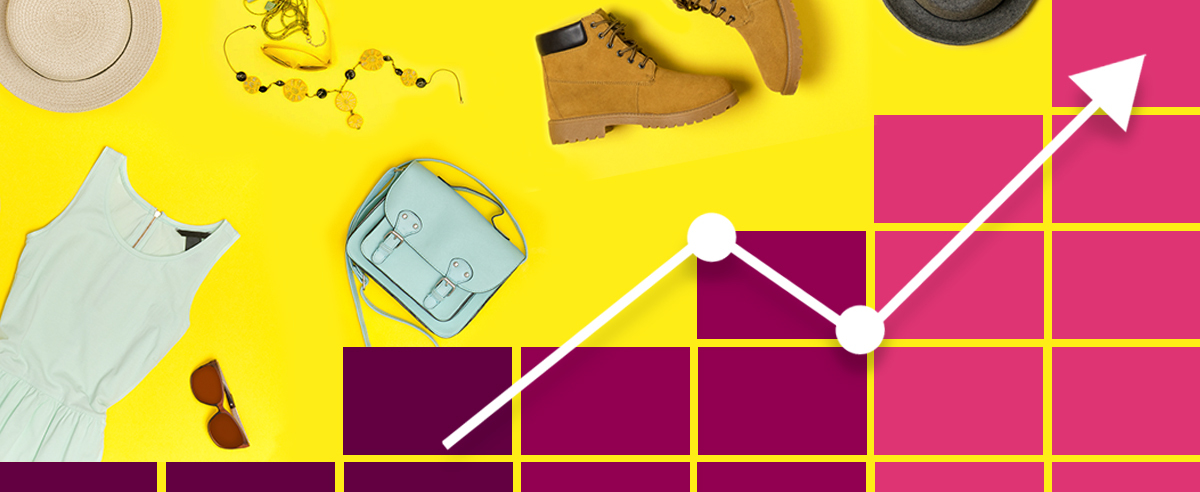 How Covid-19 is impacting fashion brands: a timeline
Never miss another update
Subscribe to our blog and get monthly emails packed full of the latest marketing trends and tips