This is a guest post from Iain Moss from the Product Marketing team at Qubit who you can find at iain.moss@qubitproducts.com.
Remember the saying: everyone is in sales? While that's true for members of your business, it's doubly true for your customers. Your customers can be some of the best advocates for your brand, whether it's sharing their latest purchase from your site, leaving a great review, or even producing the pictures for your next advertising campaign! But none of this will happen if they don't have a great experience with your brand.
This is the idea behind Digital Experience Management (DXM), where your customer's experience begins to form the moment they hit your site. By giving them an experience they remember, they are much more likely to come back, and therefore much more likely to buy. In fact, according to our data, returning visitors make up more than 90% of purchases on your site. A great experience means they are more likely to refer a friend, thus winning new customers for you!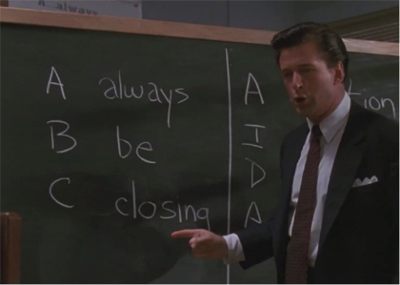 So how do you elevate your web experience above a mere transaction to an ongoing experience and relationship with each person? There are many aspects to DXM, including user interface leading right up to delivery. But at Qubit, we believe that personalization is the key to any marketing strategy that places the customer at its heart - tailoring your website to each visitor based on the information you know about them.
Let's start with something simple. As we've already mentioned, new users and returning users are very different beasts. You can hit new users with your best content to try and get them hooked immediately. For returning users, you want to show them something relevant to what they've already seen. If they'd looked at shoes, you could immediately show them your latest shoe offers; if you'd given them a quote for your service, you could tell them how much they might have saved since their last visit.
You can even target them based on their geographic location. You can re-direct users to the site that serves their country, or tell your visitors if you can do next-day delivery to their area, or even if they can collect their item in their local store. Think about it: what would you want to tell visitors from Manchester that's different from London visitors. Or visitors from New York versus Chicago? The possibilities are endless.
This is the point about personalization, if you think creatively, you can personalize multiple elements to create an experience that is entirely different for every user. This sounds like it's difficult, or that it will involve a lot of heavy development, but we at Qubit give you the tools to serve sophisticated messages to different user segments, and the data model to be able to serve them.
With the great customer experience that you can achieve with web personalization, you can even target exactly when you want to show them how to refer a friend. By collecting data, and using A/B testing, you can work out if it's best to tell them at the checkout, at the confirmation page, or even the moment a returning user hits your site. This all adds up to a fantastic customer experience, and one that your customers are keen to share with their friends!