Marketing trends
Closing the gap between new and loyal customers post-Covid
By Giles Harrison — June 16, 2020 -
The global pandemic has rapidly accelerated declining consumer trust in brands. As people become increasingly conscious of brand values and spending money, taking a customer-centric approach to marketing has never been so important.
How Covid-19 has changed consumer behaviour
The lockdown has caused online activity for both multi-channel and pure ecommerce brands to significantly increase.
Before March, the majority of consumers enjoyed a mix of on and offline shopping. Now, 90% of consumers buy online as much as possible – including demographics buying online for the first time. In April, 43% of online sales were made by first-time buyers. The reopening of traditional brick-and-mortar stores is unlikely to weaken this trend as restrictions, such as one-way systems and closed changing rooms, limit the customer experience.
This shift to online is also reflected in how consumers now interact with brands. Since the pandemic began, digital communication has significantly increased. Brands are sending more emails; customers are engaging with them more. Similarly, web traffic and conversion rates are at all-time highs for many businesses.
Understanding your customers
Taking a customer-centric approach is now more important than ever. And that means understanding your customers' thoughts, needs and aspirations. Not just as faceless shoppers sat within a particular demographic, but as real people with specific behaviours. (You can find out more on this in our guide to customer retention.)
Feedback is key to developing this understanding. Customers who give negative feedback to brands that act on it are more likely to return and order again than those who give no feedback at all. That's how important understanding - and acting on - customer feedback is.
Tools like NPS equip brands to get customer feedback while also gaining valuable data points across the customer lifecycle. By asking different segments for NPS feedback post-purchase, you can use shoppers' scores to show a message most likely to resonate with them. For example, encourage detractors to give feedback on how to improve; neutral scorers to shop again for a free gift; promoters to refer friends.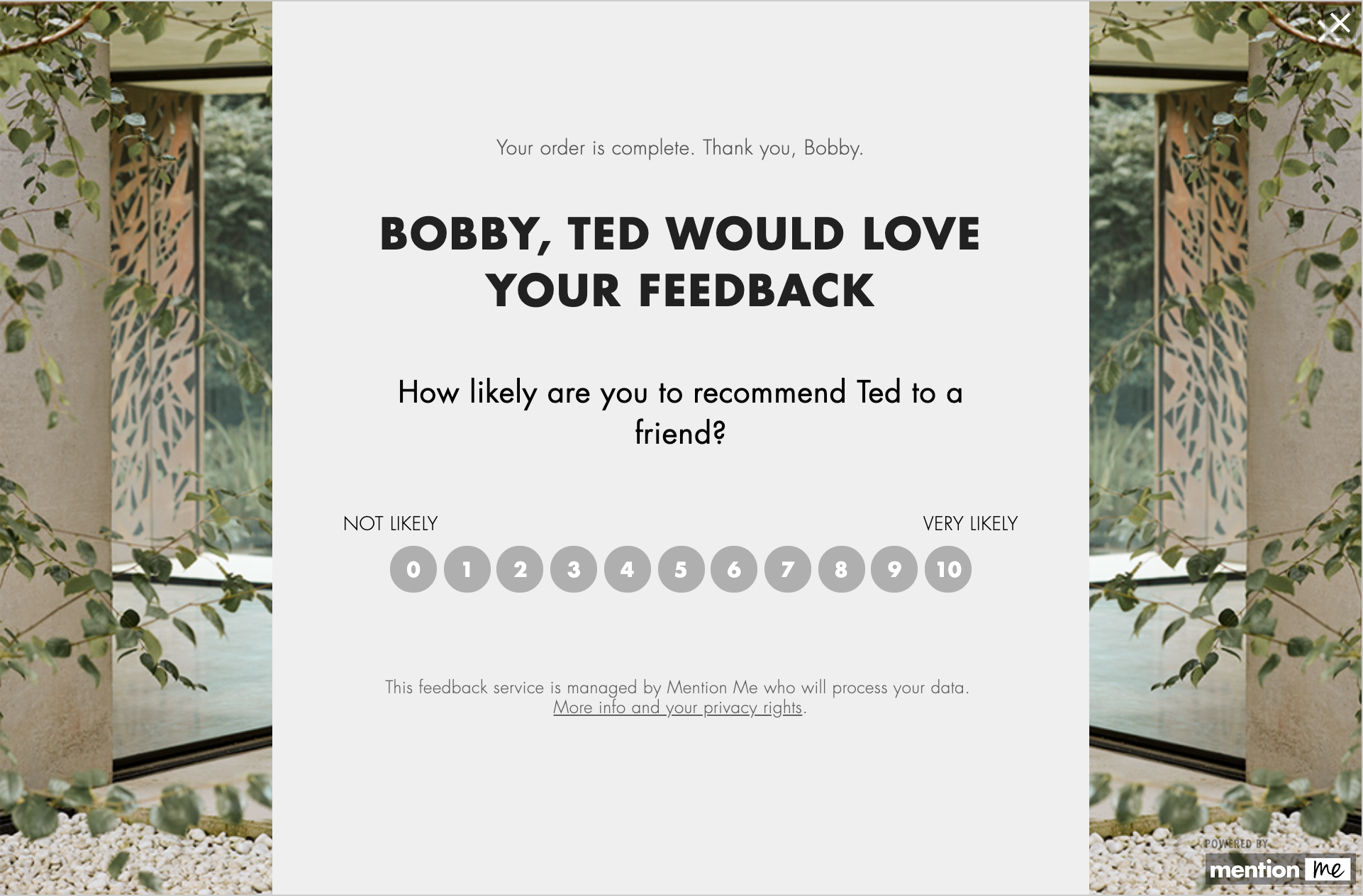 Ted Baker's NPS message
By understanding how customer sentiment changes throughout the buying cycle, from receiving your product to using it and becoming brand advocates, you can improve your brand offering, build brand affinity and drive advocacy to generate long-term revenue.
Creating brand advocates
Driving brand advocacy rests on understanding and nurturing customers throughout their lifecycle. By meaningfully interacting with customers, you can convert one-off sales into repeat customers who show their positive brand sentiment through actions such as five star reviews, high NPS, and referring others.
Customers acquired through referral are predisposed to liking your brand and represent strong potential value. On average, referred customers spend more, return often, and are 3x more likely to refer their friends than those acquired via other channels. By repeating the process of acquiring then nurturing these customers to become brand advocates themselves, marketers can continue the virtuous cycle of customer acquisition and retention (the Mention Me platform can help with that).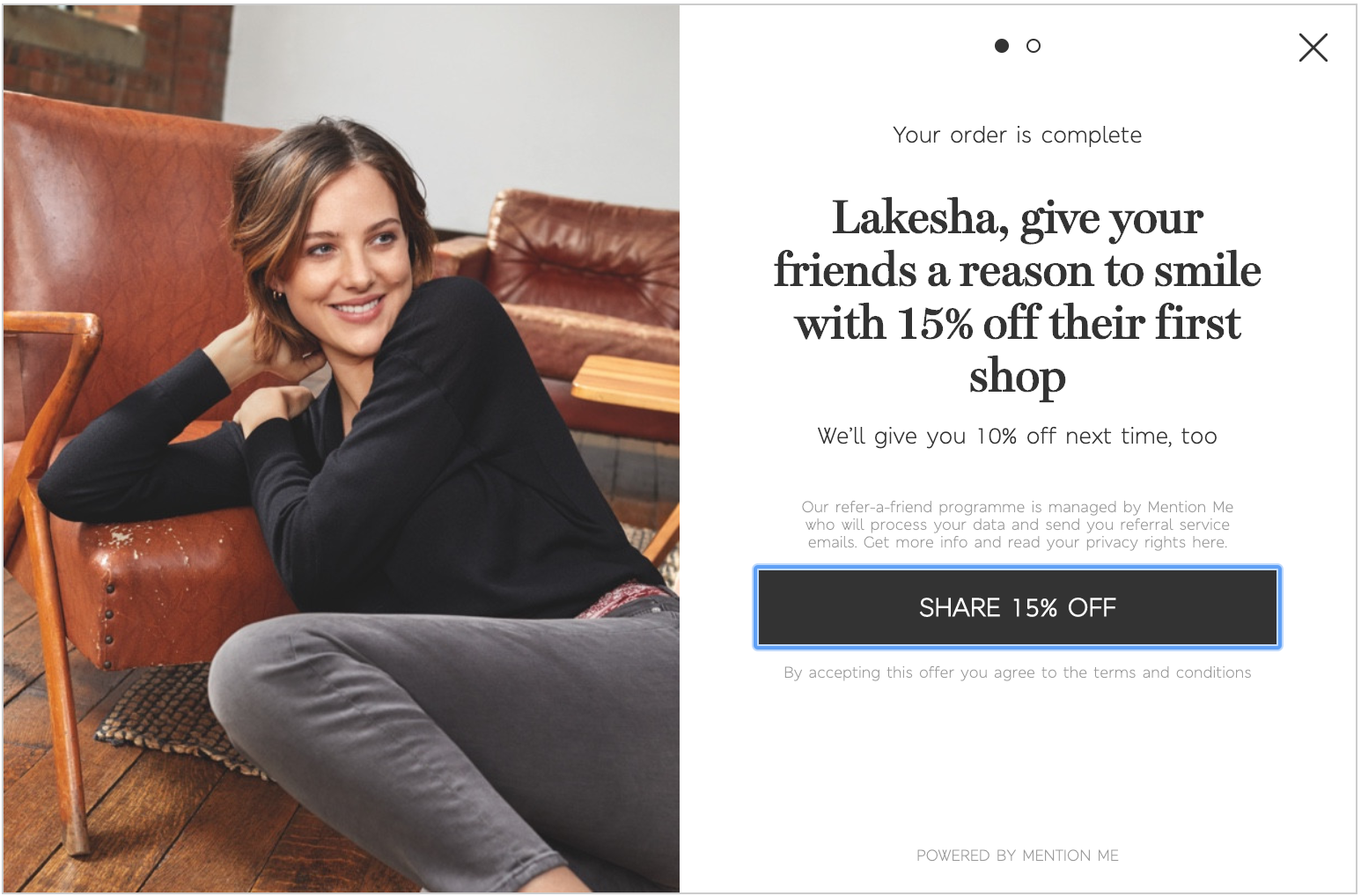 Marks & Spencer's refer-a-friend offer
Generally speaking, referral is an organic driver of revenue proven to be 10x more effective than advertising. In the age of the Coronavirus, it's an even stronger marketing tactic. Brands taking this customer-centric approach to nurture brand advocacy are seeing the results. Right now, referrals are up year-on-year for businesses across major industries including fashion, beauty, and home and garden.
Sustainable business growth
As you prepare to accelerate your business growth into the future, turn to your existing customers. Drill down into how they feel and behave throughout the lifecycle. Then turn this data into action that builds lifetime value. Get feedback, build brand affinity and drive desired actions, like buying again or referring friends. Taking this customer-centric approach will set the foundations for sustainably growing your business, in tough times and beyond.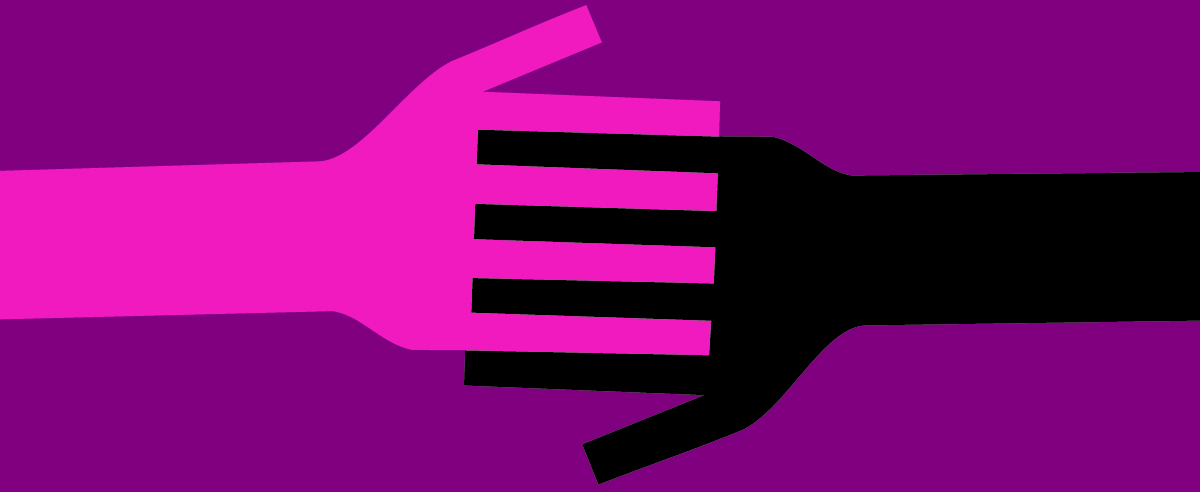 Black Lives Matter
Never miss another update
Subscribe to our blog and get monthly emails packed full of the latest marketing trends and tips