People
How Mentioneers are celebrating Pride 2022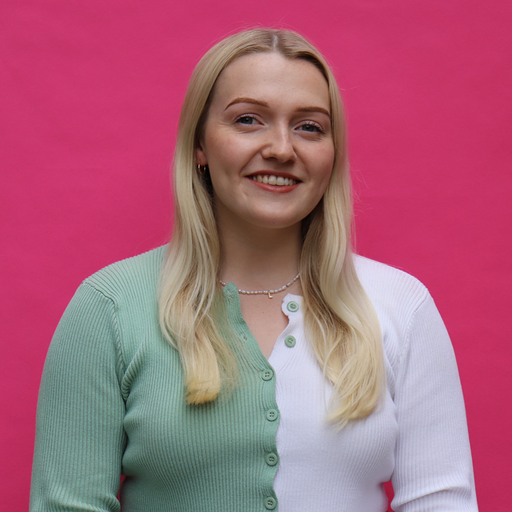 By Olivia Cox — July 13, 2022 -
Read time: 3 mins
July 2nd marked 50 years of London Pride, with the theme of this year's event being #AllOurPride.
While Pride month may be over for another year, we haven't stopped the conversation about how we can better support and uplift the LGBTQ+ community.
At Mention Me, we've continued to embrace #AllOurPride throughout July by hosting an internal panel, learning from our external speaker Laila El Metoui, and celebrating in true Pride style by decking out our summer social with plenty of rainbow-themed swag.
During our Pride panel, our panellists shared practical advice and touching personal stories as they explored topics including allyship in the workplace, what Pride means today, and the significance of pronouns.
As we strive to ensure our company is a truly inclusive place where people from the LGBTQ+ community feel safe and celebrated, we know how important it is to keep the conversation going in forums like this.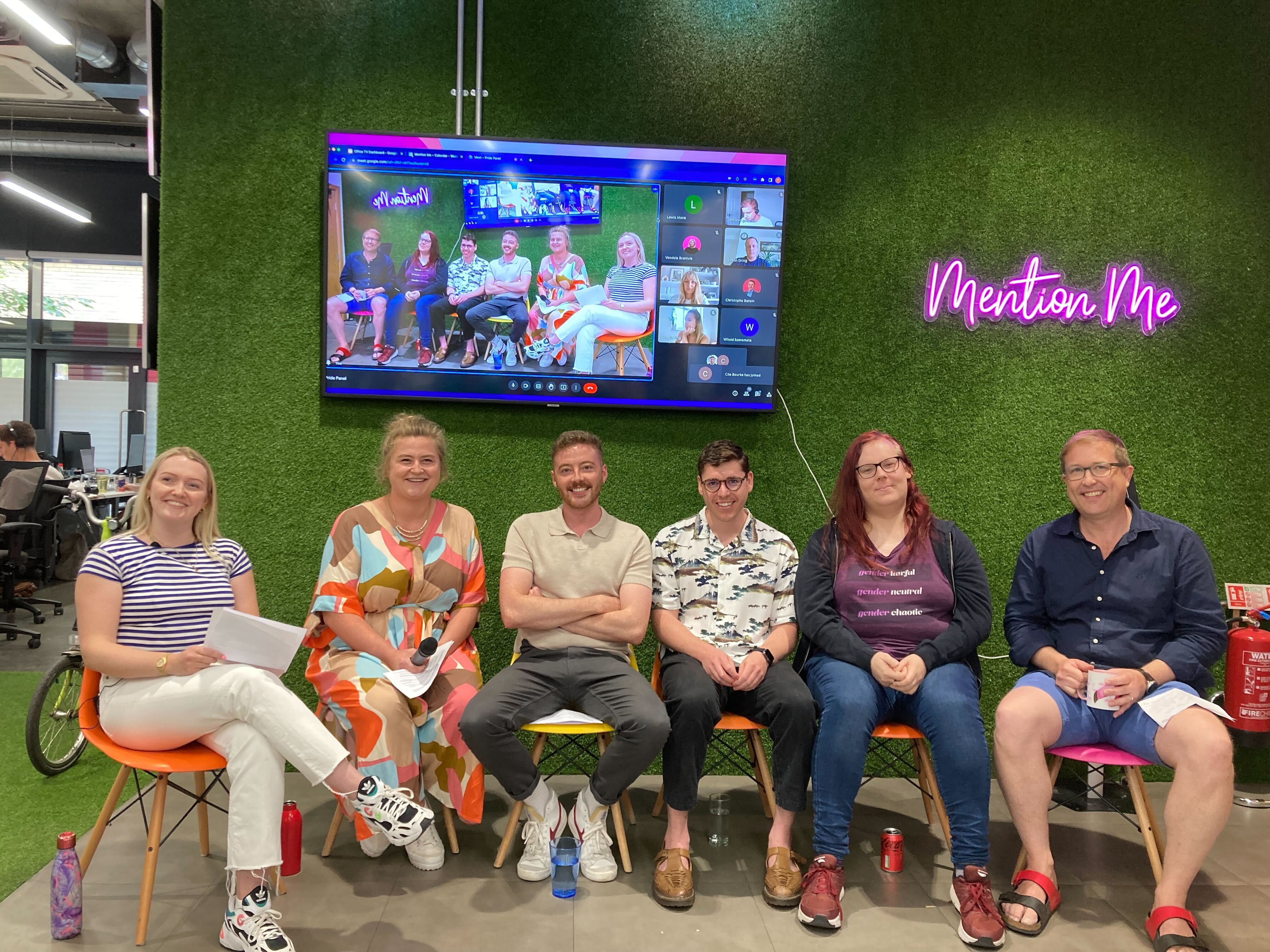 Our Pride panel (L - R): Olivia Cox (she/her), Lottie Jankel-Brown (she/her), Marc Blackmore (he/him), Connor Fitzpatrick (they/them), Amber Steele (she/her/they/them) and Tim Boughton (he/him)
We also asked Mentioneers what Pride means to them, how they've been celebrating this year, and how we can all become better allies to the LGBTQ+ community.
Read on to see what they said.

What does Pride mean to you?
"Inclusivity, and celebrating everyone's diversity."
"It's the perfect opportunity to uplift and celebrate the LGBTQ+ community, whilst also considering how I can become a better ally myself. Pride is a chance to reflect on how far we've come in the fight for LGBTQ+ rights, while also highlighting everything we still need to do."
"That being a part of the LGBTQ+ community isn't just acceptable, but it's something to be celebrated. That it's okay to be who you want to be."
"When I was younger, I was so ashamed to be gay. I wished every day that I would wake up and feel differently, but I never did. If we had more exposure to gay culture from an early age which wasn't demonised, this would have helped me massively with accepting myself. Pride gives us the opportunity to share love and come together. Ultimately, it enables us and encourages others to happily live as the person we're supposed to be."
Who from the LGBTQ+ community inspires you, and why?
"Carl Nassib, who was the first openly out NFL player (a professional American footballer)."
"Those who put their heads above the parapet and fight for rights that should be given without question."
"Munroe Bergdorf. As a black, trans woman, people have tried to silence her, but she always speaks out loud and proud about what she believes in — whether it's relating to racial justice, trans rights or feminism. She's very successful as a model, and I think she's a great role model for anybody."
"RuPaul. He's made such an impact on the gay community and opened the world's eyes to the brilliance of drag."
"Joe Lycett. He just seems so happy and proud."

How can people support the LGBTQ+ community, at work and more generally?
"I think one of the biggest areas that still needs work is normalising the use of pronouns. Cisgender people might not see the significance in sharing theirs, but the more commonplace pronouns become, the more comfortable those with different gender identities will feel in using them — particularly in the workplace."
"Tackle homophobic abuse and opinions whenever they emerge. Education and acceptance are key to ending the discriminatory views many people still have against LGBTQ+ members."
"Be allies. Listen. Be inclusive in the widest possible sense."
How are you celebrating Pride this year?
"Wearing rainbow socks! I'll also be listening to talks and reminding myself of the struggles the LGBTQ+ community continues to have."
"I'm attending London Pride for the first time. I can't wait to dance, sing and be a part of the brilliant atmosphere."
"London Pride 2022! I'm getting together with some work colleagues and friends to enjoy the parade and drink some of my famous mojitos."
Interested in joining us and becoming a Mentioneer? We're hiring — and you could be exactly who we're looking for.

With 150 days to go, here's what's missing from your Black Friday planning
Never miss another update
Subscribe to our blog and get monthly emails packed full of the latest marketing trends and tips