Recently Selfridges launched their first social media-friendly shoppable app taking a significant step forward in their global omni-channel offer. The continued execution of this truly integrated strategy is in response to a rise in mobile traffic to their main e-commerce site, selfridges.com, which now sits at around 60%.
Selfridges has been successful here, not just by coming up with a great piece of technology that facilitates another purchase opportunity but by creating a new forum; leveraging their Instagram feed and store stock, for consumers to broaden the conversation and better engage with the brand.


Make it easy to be part of the conversation
Many of the brands we speak to are equally focused on this crucial step - moving from multi-channel operations to a more integrated omni-channel approach.
But how do you influence the customer journey, at all these different touch points, most often when you are not 'in the room' when the brand is being discussed?
Being able to insert yourself in the consumer conversation is paramount and needs to be done in such a way that the consumer is happy to let you in and moreover feels you are adding value, as the brand, to that conversation.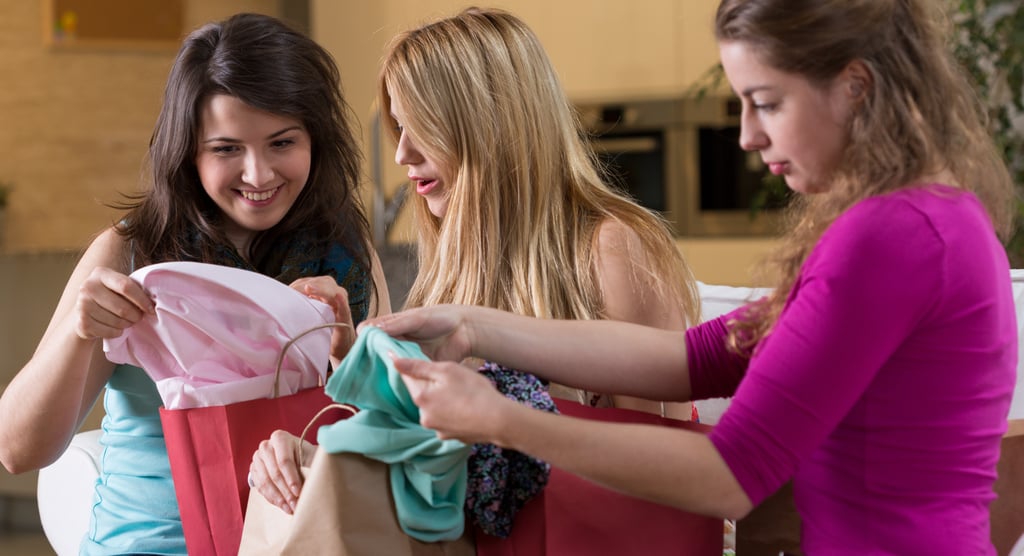 Referral is great way to join the dots, especially when you can support the program across the different customer touch points in either a multi or omni-channel environment. Mention Me clients enjoy the ability to be in those consumer conversations wherever they are happening as we support their referral programs both online and in-store with our unique name sharing capability and cross-channel approach.
Name sharing is a patent-pending technology invented here at Mention Me. It means that your customer can use their first and last name as a method for inviting friends to try your brand. For example they could say: "Tell them Lizzie Lee sent you" or "Just type my name, Lizzie Lee, into their website checkout". Behind the scenes we use the name to ensure the new customer receives their introductory offer.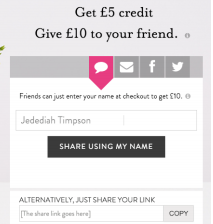 This frees retailers from incentivising via just one channel. We've put it use very effectively, some examples include:
A point of sale integration in 4 high-end London fashion boutiques
In App for an up and coming online florist
Inserts and delivery slips for various merchants
E-commerce shopping cart integrations including: Magento, Shopify,

Demandware and Hybris
Our case studies give more information about best practice for referrals.