Seasonal promotions
Black Friday 2022: insights from 500+ ecommerce brands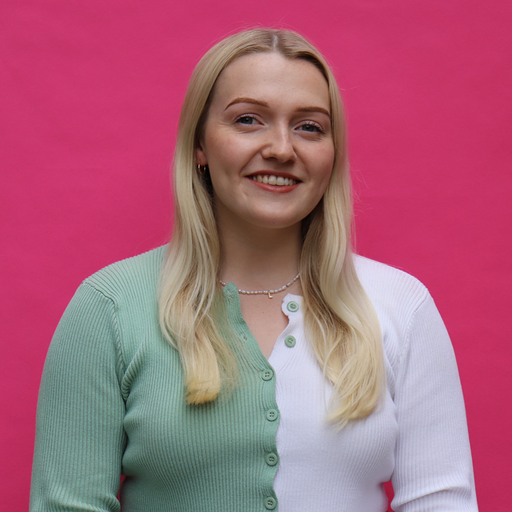 By Olivia Cox — December 5, 2022 -
Read time: 4 mins
Last year, the main question mark hovering above Black Friday was how it would compare to 2020's mid-pandemic event.
But in 2022, there was a new shadow casting doubt over how consumers would shop on the 25th November: the recession.
With the cost-of-living crisis making itself felt, would consumers cut down on their Black Friday spending, or would they seize the chance of a good deal?
Turns out, it was the latter. In fact, among our 500+ clients, this year's event was 17% bigger than last year.
Ready for the full story? Scroll on to discover our insights from Black Friday 2022.
Consumers bought more than last year — and shared these brands with friends 27% more
Given that two thirds of UK consumers plan to spend less this Christmas, it's unsurprising that shoppers would grab the opportunity to stock up on high-ticket items and gifts for friends and family at lower prices.
And as consumers shopped with their favourite brands and discovered new ones, they wanted to share these brands (and their great deals) with friends.
At a time when people have less disposable income, consumers are even more compelled to help their friends and family save money and discover their new favourite brands. This explains the 27% uplift in the share rate of referral offers from 2021 to this year.
Black Friday 2022 was also 43% bigger than pre-pandemic, continuing the growth curve that was disrupted by the anomaly of 2020.
Orders peaked at 8pm (which may be thanks to a certain sporting event…)
By 9:00am, we'd already processed over 250,000 orders. The volume of traffic going through our platform — that's consumers making purchases, sharing offers and redeeming offers — had also almost reached the peak of the previous day, which had been our busiest of 2022 so far.
By 11:30am, we'd processed almost £50m in orders.
By 5pm, we'd processed more than one million orders.
The biggest spike in orders was at 8pm — just as the second half of the England vs USA World Cup football match kicked off. Chances are, consumers were keen to get their orders in before they missed too much of the action.
By the end of the day, we'd processed 1.65m orders, making the day 135% bigger than the previous Friday.
Black Friday shopping was even more spread out this year
First, there was Black Friday. Then came Cyber Monday. Now, the retail extravaganza dominates most of November.
This trend has continued for the last few years, but it ramped up a gear in 2023.
For the first time in our platform's history, the preceding Monday was 50% the size of Black Friday, and Cyber Monday was more than 75% the size.
With consumer confidence now only slightly higher than its record low in September, shoppers likely wanted to hit the sales as early as they could before their wishlist could sell out.
And yet, despite consumers being eager for deals…
…AOV was up 7% from last year
Looking at the ecommerce market more widely, consumers were spending more than on previous Black Fridays, with some sectors seeing particularly notable jumps in spend.
Within Sports & Leisure, AOV was up 16% from 2021, as consumers bought Christmas gifts for the fitness fanatics in their lives or treated themselves to discounted sports gear.
The other big winner was Health & Beauty, which had an 11% higher AOV than last year.
This sector is particularly popular when sales kick off, as beauty lovers rush to stock up on high-ticket luxury favourites and treat their loved ones to deluxe gifts.
Thousands of consumers acted on their friends' recommendations — and that's just the start
Because Black Friday is synonymous with big discounts, it's also synonymous with buy-and-bolt shoppers.
But for savvy brands who used the event to harness customer advocacy through referral, new Black Friday customers have the potential to generate a sustainable revenue stream.
A revenue stream that drives business growth long after the sales signs are taken down.
Among our 500+ clients, 10,200 new Black Friday customers came off the back of a recommendation from someone they trust.
And with 7% of consumers who shopped on Black Friday referring friends themselves, the event will continue making its impact as consumers' friends and family act on these referrals (increasing each referrer's Extended Customer Revenue in the process).
These recommendations are likely to make their biggest impact in Q1 — this year, brands acquired 10% more new customers through referral in the first quarter than in Q4 2021.
Here are just a few of the brands who acquired more of their future best customers through the power of advocacy this Black Friday.
PrettyLittleThing
Missoma
Percival Menswear
Whistles
Benefit
Predictions for Black Friday 2023
With uncertainty around how long the recession will continue, predictions of exactly what next year's Black Friday will look like are somewhat blurry.
But with this year's event continuing the growth curve that has been steadily climbing since before the pandemic, we forecast Black Friday 2023 to reach 2020's huge scale.
Want to discover why the trends you're preparing for next year aren't exactly as they seem? Check out our anti-predictions for 2023.

Why it's time for luxury brands to leverage customer advocacy
Never miss another update
Subscribe to our blog and get monthly emails packed full of the latest marketing trends and tips