Marketing trends
What won't happen next: four anti-predictions for 2023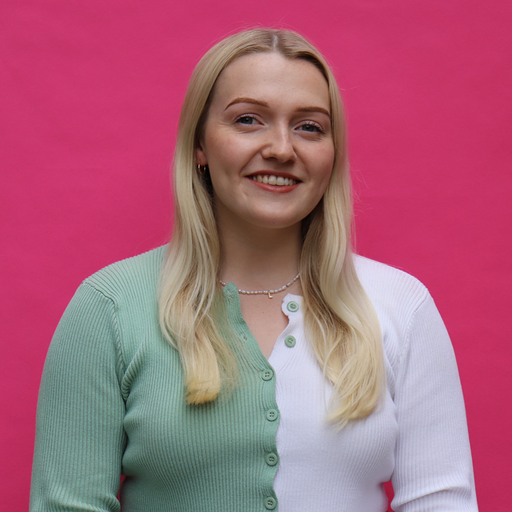 By Olivia Cox — November 30, 2022 -
Read time: 8 mins
You don't need us to tell you that navigating the choppy waters of today's marketing landscape isn't plain sailing.
Your budgets are stretched, while paid ad channels with diminishing returns continue to eat away more and more of your spending. Meanwhile, the third-party data these channels need to thrive is slipping through your fingers.
And if those hurdles weren't big enough, you've got another huge one looming in your path: we're in another global recession.
No one knows exactly what the next 12 months will look like. Some forecasters are predicting the recession will end in the summer, while others are suggesting the full effects won't kick in until later on in 2023.
So with next year shrouded in a cloud of uncertainty, it felt more appropriate to call out the trends we're confident won't happen next year.
That's why we're carrying on last year's tradition of giving you our anti-predictions.
Think you know what 2023 will have in store? Read on to discover why the trends you're preparing for might not be what they seem...
Anti-prediction 1: Tightening your marketing budget will be key to surviving the recession
When the sirens of economic crisis start to blare, most businesses' first response will be to cut unnecessary spending — with marketing budgets often the first to get slashed. According to Gartner, marketing budgets have dropped from 11% to just 6.4% of overall company revenue.
But while some might view brand awareness-boosting activities as little more than a 'nice-to-have' in a recession, history proves it's a necessity to sustain growth when times get tough.
Research by ICAEW shows that businesses that maintained their marketing output in the 2008 recession had 3.5x more brand visibility than those who cut back. And in today's crowded consumer marketplace, an invisible brand has little to no chance of survival.
Mark Ritson reiterates this warning in an article for Marketing Week, denouncing marketers who see "brand building as the ultimate vanity".
'In case studies going back a century the story is always the same. The companies that maintained ad spend, or even increased it, during a recession saw little advantage during the hard months of the squeeze. But the minute the green shoots of growth appeared, their growth was spectacularly superior versus competitors that cut back during the recession.'
According to Forrester, 6% to 9% of businesses come out of a recession stronger. So how do they do it? Instead of reducing their marketing budget, the savviest brands are those who look at "cutting fat, not operating muscle".
The biggest muscle you should be focusing on is the beating heart of your business: your customers.
Just look at Starbucks.
They started struggling during the 2008 recession, shutting thousands of stores and laying off thousands of employees. But a new CEO waved in a new focus "away from bureaucracy and back to customers", including a campaign where customers were welcomed to suggest ideas of how to improve their Starbucks experience.
This shift in focus set the coffee chain back on the right path to where they are today.
More recently in 2019, Airbnb had their most profitable quarter to date — thanks to stripping back paid search spend and investing more into bigger, brand-building campaigns.
And it's not just global corporations that see the impact of putting their customers first when economic crisis strikes.
When the pandemic hit in March 2020, disruptor brand Bloom & Wild turned off all their marketing channels — besides referral. By taking a customer-centric approach when consumers needed it most, their advocacy programme grew 800% year-on-year.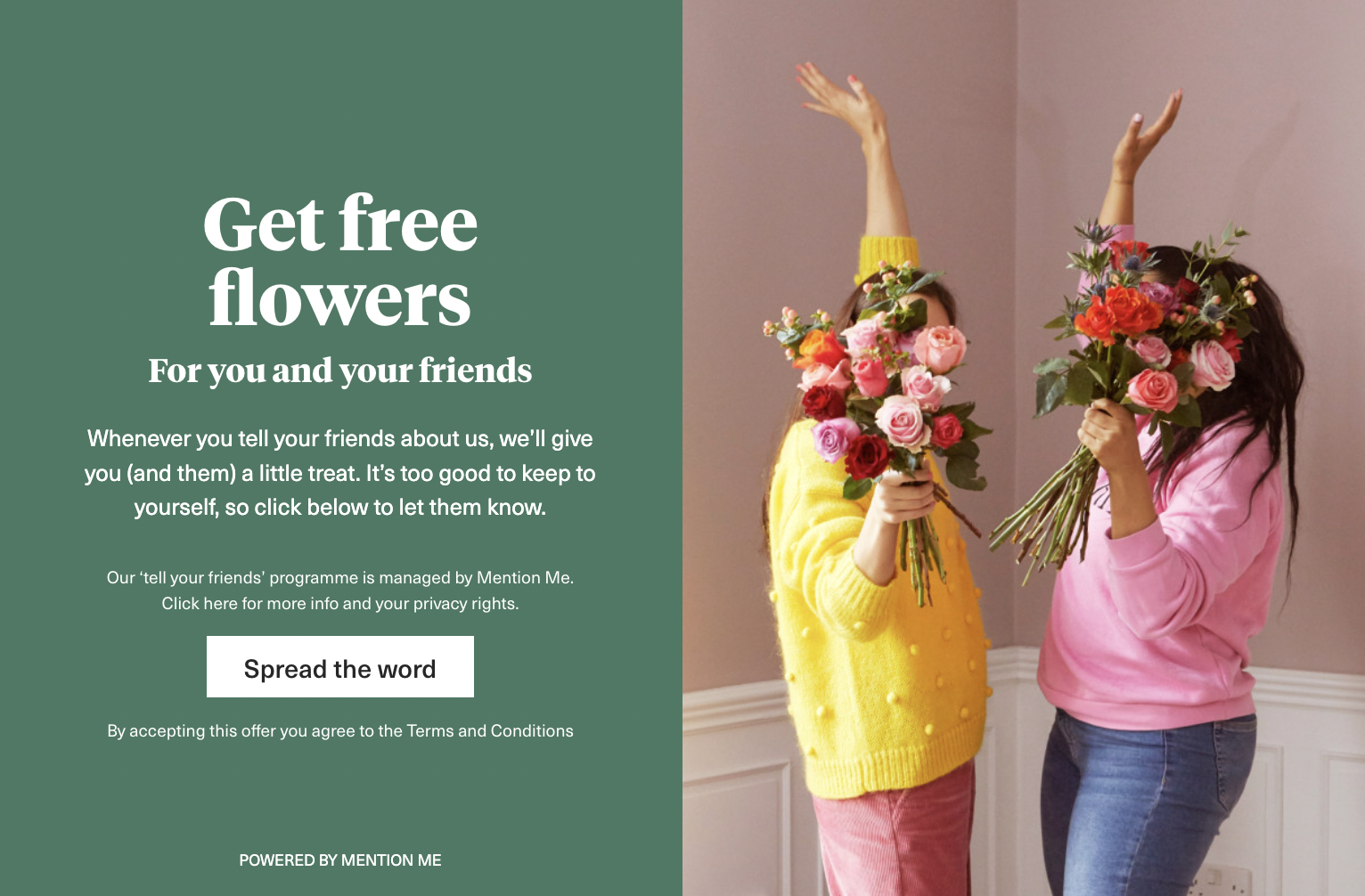 Bloom & Wild are accelerating growth with their customer-centric approach
Rather than stripping your budget back to its bare bones, consider where you can be smarter with your spend.
For example, by taking a fraction of paid social spend and investing it in a channel that leverages your best customers (and acquires more of them).
Speaking of your best customers…
Anti-prediction 2: Your biggest spenders will continue to be your most valuable customers
Ready for a bombshell? Your biggest spenders never were your most valuable customers.
It's a shock, we know.
To help you get your head around this revelation, let us introduce you to Cate and Buck.
Buck is one of your customers who regularly racks up a mega basket size when shopping with you. Because you see him as a serious value driver for your business, you give him top-tier treatment — and focus on acquiring more customers like him.
But while you were making a song and dance over Buck, you completely overlooked Cate, who spends considerably less with your brand.
The key detail you're missing, however, is that Cate has her very own superpower that drives unstoppable value for your business:
She sings your praises to all her friends and family.
This drastically increases Cate's Extended Customer Revenue: the revenue she brings in plus that of all the friends she refers to your brand.
A referral chain in action
And in the turbulent climate of 2023, treating your most valuable customers like the VIPs they are is non-negotiable if you want to come out the other side thriving.
Writing for Forbes, senior marketing leader Bernard May agrees.
'Nurturing your existing customer base may be the best marketing investment you can make both during times of economic uncertainty as well as economic prosperity.'
Anti-prediction 3: You're already doing enough to target and segment your VIPs
If you think your targeting strategy is already smart enough, we've got news: you're missing out on a whole other layer of customer data.
In 2023, finding valuable data sources will be more important than ever. While the cookie crackdown of the last few years has made third-party data harder and harder to get your hands on, Google is putting the final nail in the coffin by phasing them entirely from the second half of 2024.
But this doesn't have to put you at a not-so-social distance from your future best customers.
Because if you're driving growth through a strategic customer advocacy channel, you'll also be collecting powerful first-party advocacy data. You can then use this data to amplify all your other marketing channels — including how you target consumers on paid social.
That's exactly what menswear retailer SPOKE did to combat Apple's tracking changes. By injecting rich, first-party advocacy data into Facebook, they're targeting consumers who look like their best customers: AKA their referrers.
These lookalike audiences have quickly proved their value, with a 65% higher conversion rate, 12% lower CPA and 30% higher return-on-ad spend.
And when it comes to email marketing, knowing who your best customers are is acquisition and engagement dynamite.
Vegan food brand allplants discovered this for themselves when they integrated their referral channel with their CRM system, Klaviyo.
They're now promoting referral in email flows to target consumers opted in to their marketing, contributing to 25% of their total customer acquisition coming from referral.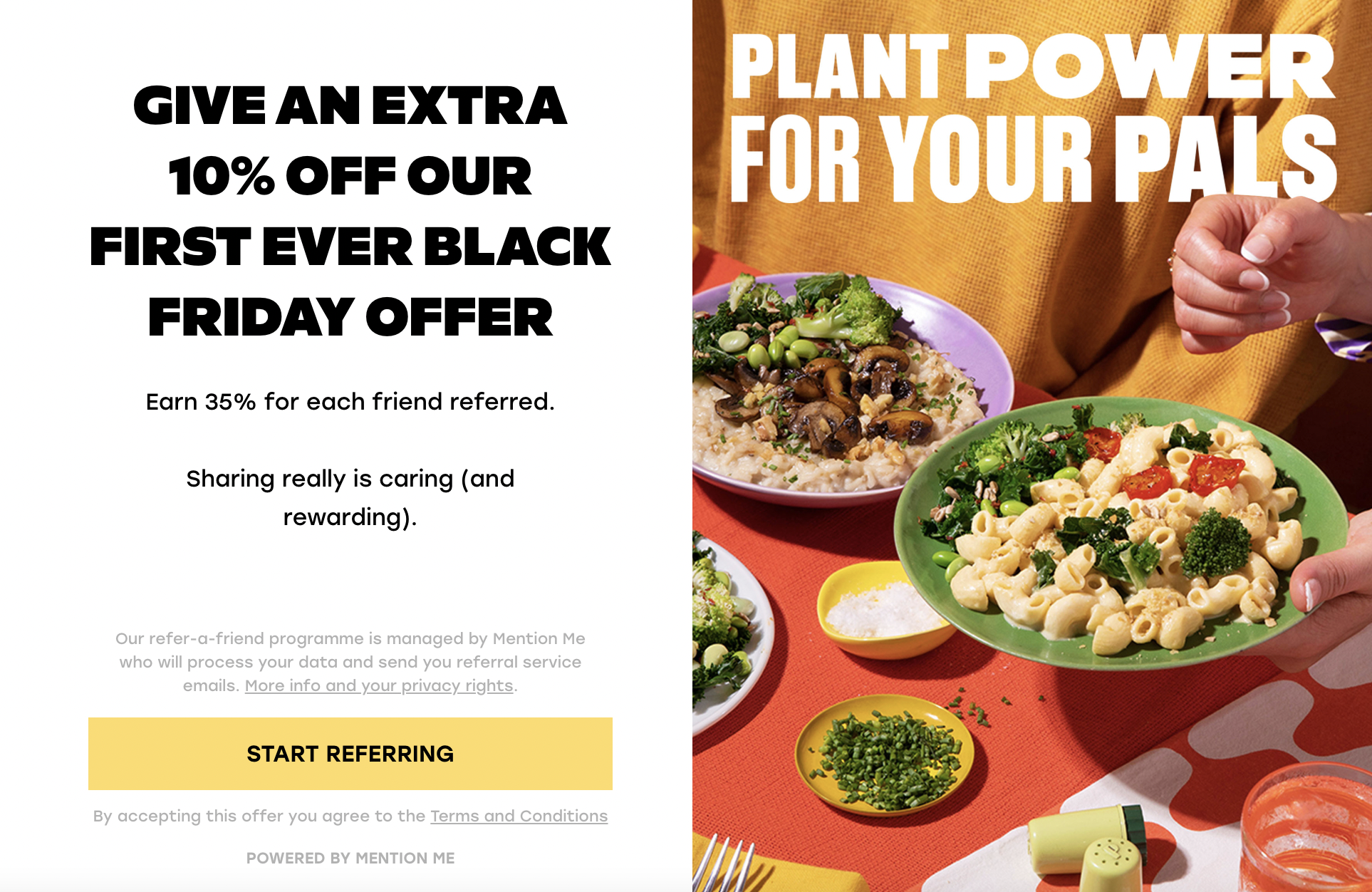 allplants are spreading the customer love to drive powerful results across their martech stack
If all that wasn't enough, you can even put your customer base even closer under the microscope by looking at their Propensity to Refer® and segmenting them accordingly.
This lets you drive the best action from each and every customer.
For your customer segments with a high propensity to refer, you can promote referral and leverage their advocacy. And for those who need a bit more of a nudge, you can promote another advocacy-driving action, such as a newsletter signup or NPS survey.
Without using advocacy data to make your strategies smarter, you're completely missing your truly best customers — both now and in the future.
Anti-prediction 4: Following your financials will be the only way to drive long-term success
When talk of the recession began, chances are your CFO was being pulled left, right and centre into critical conversations to talk survival strategies.
Meanwhile, thoughts of brand-building and customer love were put swiftly on the back burner — much to your Marketing team's dismay.
Now, we're not telling you to throw caution to the blistering winds of recession and ignore your all-important numbers.
But what we are saying is that while expensive, quick-fix paid campaigns might keep the boardroom off your back for now, that's not what'll keep them happy this time next year.
Instead, you need to drive long-term, truly sustainable growth by delighting your customers enough that they keep coming back — and bringing their friends and family.
Because when you put customer love at the heart of your strategy, your brand advocates will do your marketing for you… without you spending an extra penny.
So you can keep a close eye on your spending, safe in the knowledge that your happiest customers are driving organic growth for your brand through the limitless power of advocacy.
But if there's one thing we know for sure will happen in 2023…
It's that the businesses that come out of the recession thriving aren't the ones who stuck to old strategies and prioritised short-term wins.
The ones who'll come out on top are willing to shake up the status quo and admit that their current strategy simply isn't sustainable — and that taking bold strides towards an advocacy-first approach is far less risky than keeping your brand planted in the past.
So, which will you be?
Ready for another surprise? Find out why you don't know your target consumers like you think you do…

9 questions to ask your referral marketing provider
Never miss another update
Subscribe to our blog and get monthly emails packed full of the latest marketing trends and tips