Discover the world's first Customer Advocacy Intelligence Platform
Fill in the form to watch a platform demo.
Mention Me need the contact information you provide to us to contact you about our products and services. You may unsubscribe from these communications at any time. For information on how to unsubscribe, as well as our privacy practices and commitment to protecting your privacy, please review our Privacy Policy.
---
Struggling to keep your customers coming back?
You're not alone. All too often, brands find themselves trapped in a race to the bottom, offering endless discounts to keep customers returning and spending more. But it doesn't have to be this way. With an advocacy-first approach, you'll turn customers into loyal fans who drive superior economics and prime your business for success – now and in the future.
Discover Mention Me's Customer Advocacy Intelligence Platform Watch the demo.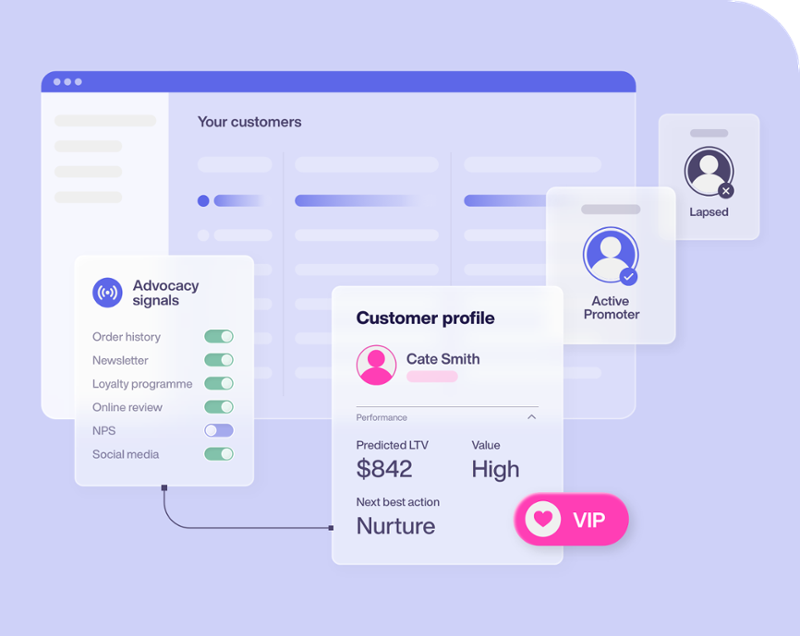 Identify your advocates
Discover how Mention Me can help you identify your brand fans using advocacy marketing tactics.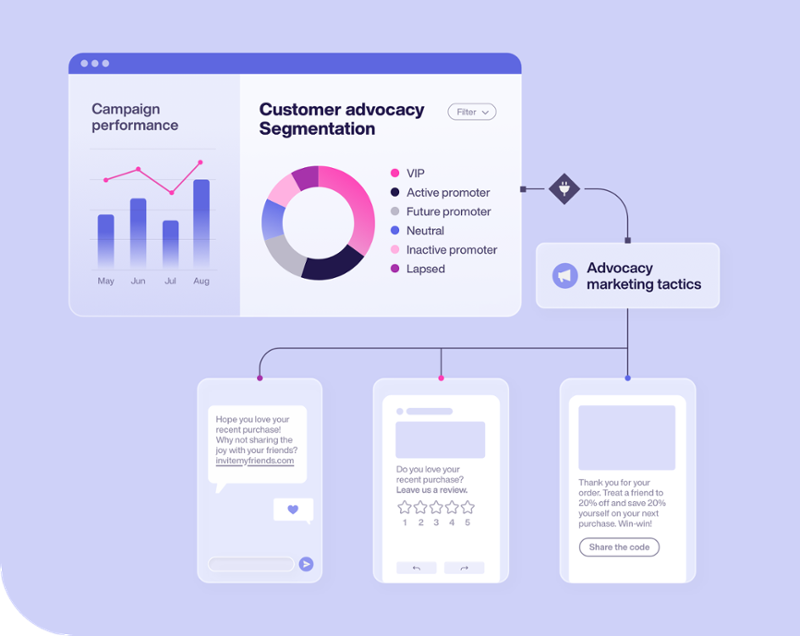 Nurture and engage your fans
Learn how you can drive advocacy across your customer base to increase retention and brand loyalty.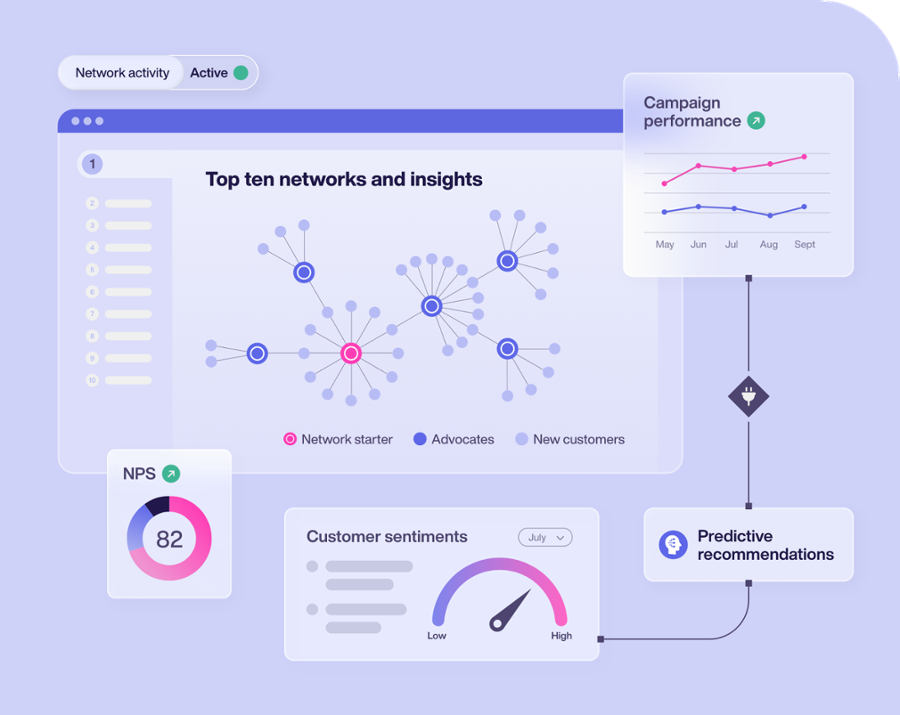 Activate your brand fans
See how you can activate your brand fans across marketing channels to enhance customer experience.