Brand advocacy
The top five recommended sectors of 2022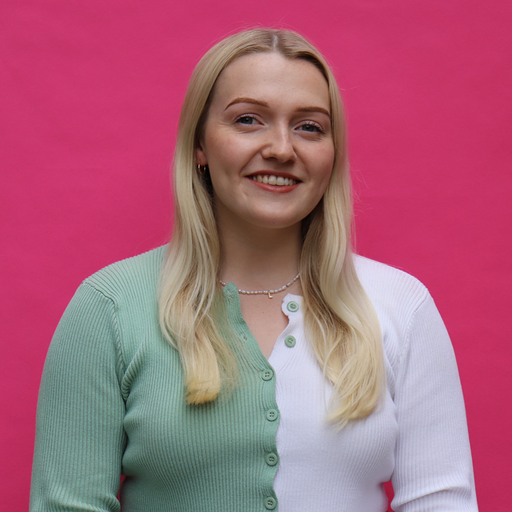 By Olivia Cox — December 15, 2022 -
Read time: 6 mins
It's that time of year when we're all looking back on the highlights of the last 12 months — and we've got our own end-of-year list to reveal:
The most recommended sectors of 2022.
Because between celebrating the Lionesses bringing it home and sharing our Wordle scores, consumers across the country have also been busy chatting about their favourite brands.
And these aren't just passing comments.
22% of referrals across our 500-strong client base converted into new customers this year.
As the recession continues into 2023, a recommendation from a friend or family member is set to pack a bigger punch than ever.
With the average UK household expected to cut back on non-essential spending by £887 through to April 2023, consumers will be highly selective about the brands they spend money on.
The best way to win their business?
A personal recommendation. 40% of consumers trust a referral from a friend or family member more than any other advertising.
And it's not only consumers who'll benefit from brand recommendations during the recession.
As paid ad channels cost more while delivering fewer returns, leveraging advocacy from your customers is non-negotiable if you want to maximise ROI and drive sustainable, organic growth.
Don't believe us? Just ask NPS creator Fred Reichheld.
In his book The Ultimate Question 2.0, he highlights that companies with high NPS scores drive 5x higher returns than average.
Throughout 2022, consumers recommended their favourite brands (and asked for recommendations from others) from every sector — but some were particularly popular.
Read on to discover the most recommended sectors in 2022.

Food and Drink
14%

of consumers shared these brands

39%

of recommendations converted into new customers
Whether we're trying new cuisines together or dishing out our favourite family recipes, enjoying food and drink is an experience best shared with loved ones.
And with these communal experiences come plenty of brand recommendations.
This year, consumers referred brands in the food and drink sector more than any other industry.
In the context of the cost-of-living crisis, this isn't surprising.
When disposable incomes shrink, foodies will look for ways to enjoy delicious meals without the extra costs of dining out — or the regular impromptu trips to the supermarket, when spontaneous purchases soon rack up in our baskets.
Instead, they're choosing healthy meal kits and convenient online supermarkets that make it easier to track their spending and stick to a budget. And they're excited to share these discoveries with their loved ones.
These recommendations are also highly likely to result in new customers, proving that consumers are still keen to treat themselves in smaller ways when they're spending less.
Brands like allplants (who deliver healthy and vegan frozen meals) are going one step further to leverage this customer advocacy. They're feeding their advocacy data into their CRM platform Klaviyo to create referrer email flows — increasing open rates by 54% in the process.
allplants treat their brand advocates to 35% off for each friend they refer
Financial services
11%

of consumers shared these brands

42%

of recommendations converted into new customers
For the second year in a row, referrals for financial services were most likely to convert into new customers.
When it comes to something as precious as money, consumers won't just trust any brand they see pop up in an ad. Especially when the economy is this turbulent.
Instead, they ask their family and friends about the providers they're using — and they listen carefully to their answers.
According to Forrester, NPS scores for financial services brands increased more than in any other sector in 2022.
So those banking or insurance businesses with a sophisticated referral programme were able to activate these promoters to refer friends and family — spinning the web of advocacy even further.
Nutmeg encourage recommendations by offering an exclusive third-party voucher as a reward
Sports and Leisure
10%

of consumers shared these brands

20%

of recommendations converted into new customers
Fitness will always play a major role in many consumers' lives, but what that looks like takes more forms today than ever before.
While some consumers rely on gym memberships to achieve their goals, 1.2m consumers cancelled their memberships this year to save money.
Some consumers are opting instead for at-home equipment such as exercise bikes, while others are after on-trend athleisure for their long weekend walks.
However they choose to chase those exercise endorphins, consumers are eager to share their brand discoveries with the other fitness fanatics in their lives.
After all, who hasn't found themselves itching to chat about their latest health kick with friends and family?
Wattbike offer referred customers £100 off one of their Atom bikes
Gifts and Occasions
8%

of consumers shared these brands

28%

of recommendations resulted in new customers
When you receive a gift you adore, chances are you waste no time asking where it's from.
So perhaps it's no surprise that this sector has made the top five most referred in 2022.
And with 59% of Brits planning to spend less on Christmas gifts this year, they'll be making sure every penny counts by shopping with brands they know their friends and family will love.
Europe's leading florist Bloom & Wild know the power of customer advocacy when times get tough. When the pandemic started in March 2020, they switched off every marketing channel except referral.
By letting their customer advocates do their marketing for them through recommending the brand to friends, Bloom & Wild grew their advocacy programme 800% year-on-year.
Bloom & Wild reward their best advocates with free flowers
Travel and Hospitality
8%

of consumers shared these brands

20%

of recommendations converted into new customers
Now travel is back in full swing after a Covid-induced hiatus, people are looking for hotels, airlines and transport options to make their next holiday their best yet.
And as we get back to sharing holiday pictures and memories over coffees in the office or catch-ups with friends, we're asking for their recommendations.
You might think things could look quiet for this sector during a recession as consumers cut down on unnecessary spending, but that's far from the truth.
Easyjet say flight bookings are soaring, despite the ongoing cost-of-living crisis.
This shows that when personal budgets are tighter, having a getaway to look forward to is still a priority for many of us.
But while it seems consumers aren't willing to compromise on holidays full stop, they will be carefully researching which brands to trust their trips (and cash) with.
The best way to find these trusted brands? Recommendations from friends and family.
Away Resorts offer brand advocates and their referred friends £50 off accomodation
As for the sectors that didn't make the top five…
…Chances are, you've got plenty of fans spreading the word about your brand already.
We work with clients across sectors, so we know first-hand how advocacy campaign marketing continues to be a key growth driver for almost every kind of business.
But if you're not leveraging these recommendations through an optimised customer advocacy platform, you'll be missing out on their full potential as a powerful growth driver.
Once you're set up to track and leverage advocacy, keep your focus on delivering genuine value and putting customer love at the heart of everything you do.
Soon enough, you'll see referrals take off — and so will your next major growth trajectory.

Introducing: New Insights for the Advocacy Era
Never miss another update
Subscribe to our blog and get monthly emails packed full of the latest marketing trends and tips