Referral marketing
Name Share®: the most powerful method of referral marketing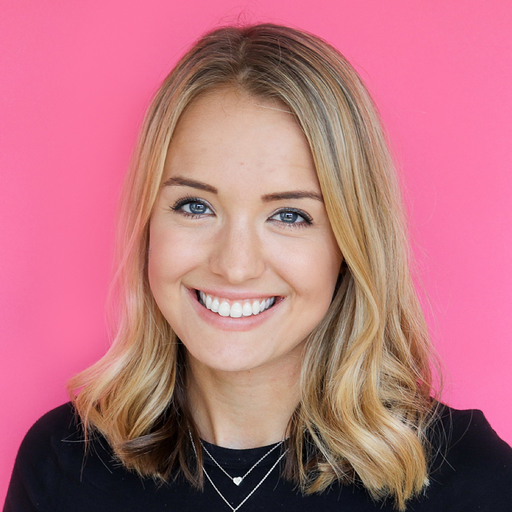 By Sophia King — September 14, 2021 -
We all like things to be fast and easy; referring friends is no exception. Even when there's a tempting incentive up for grabs.
Making it straightforward for customers to share your brand – and for their friends to act on the recommendation – underpins a successful referral programme. That's what makes Name Share® so effective.
Picture this.
You cycle to meet your friend Phil, and he compliments you on your helmet. He's in the market for one and yours ticks all the boxes. Better yet, you have a special offer Phil can use on his first purchase (you'll get a reward, too). You reach for your phone so you can share the brand referral link with Phil and –
Your phone isn't in your pocket.
Because you left it on the kitchen counter again *face palm*. You tell Phil you'll share the link when you get home and the conversation moves on.
It's not until weeks later, when clipping on your helmet for a leisurely cycle, that you remember the conversation. You message Phil and he tells you not to worry – he bought a helmet from a shop in town a while back.
Fortunately, not all your customers are forgetful enough to leave their phones at home. Unfortunately, this isn't the only reason these everyday recommendations might not convert into new customers for your brand.
Here are other reasons referrals may not be successful:
- Referrers can't find the right email to share with friends
- Referees can't find or have forgotten about their friend's referral email by the time they're ready to buy
- Referees remember seeing a referral link on social media but can't remember who shared it.
Now let's rewind our original scenario. This time, instead of telling Phil you'll share the link later, you tell him to enter your name at checkout. No code required – you don't even need to get out your phone.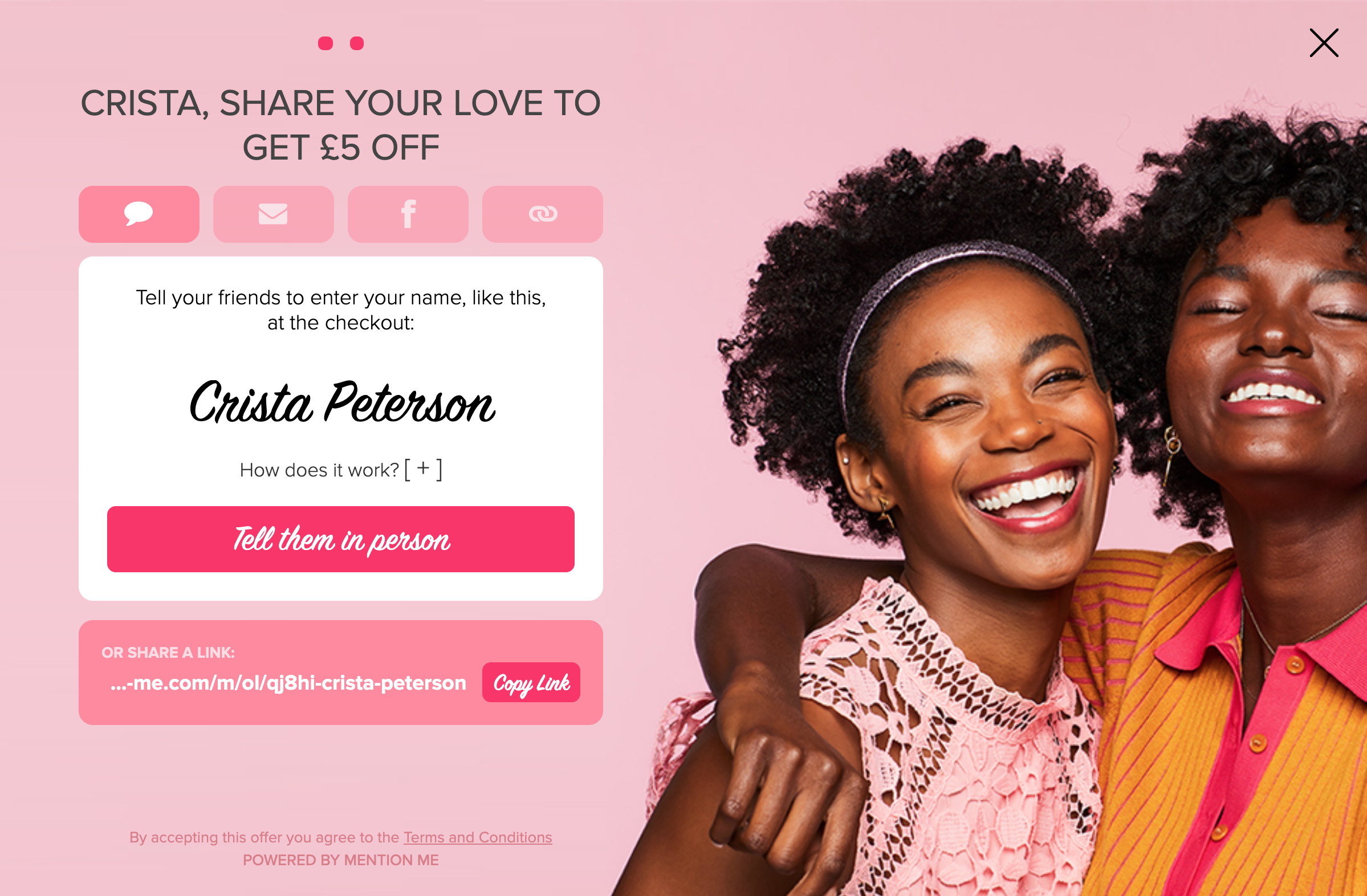 Name Share® lets customer refer friends using just their name
When Phil orders his new helmet a few days later, he enters your name at checkout. And just like that, he's bagged himself (and you) a special offer.
That's the beauty of Name Share®. It mean you can seamlessly convert your customers' everyday conversations about your brand into new customers. (And not just any customers; referred customers are more valuable than the average consumer.)
We won't go into the geeky tech side of how the feature works, but you can rest assured only genuine referrers and referees are rewarded. If we have multiple customers with the same name, we'll use their email address as a unique identifier.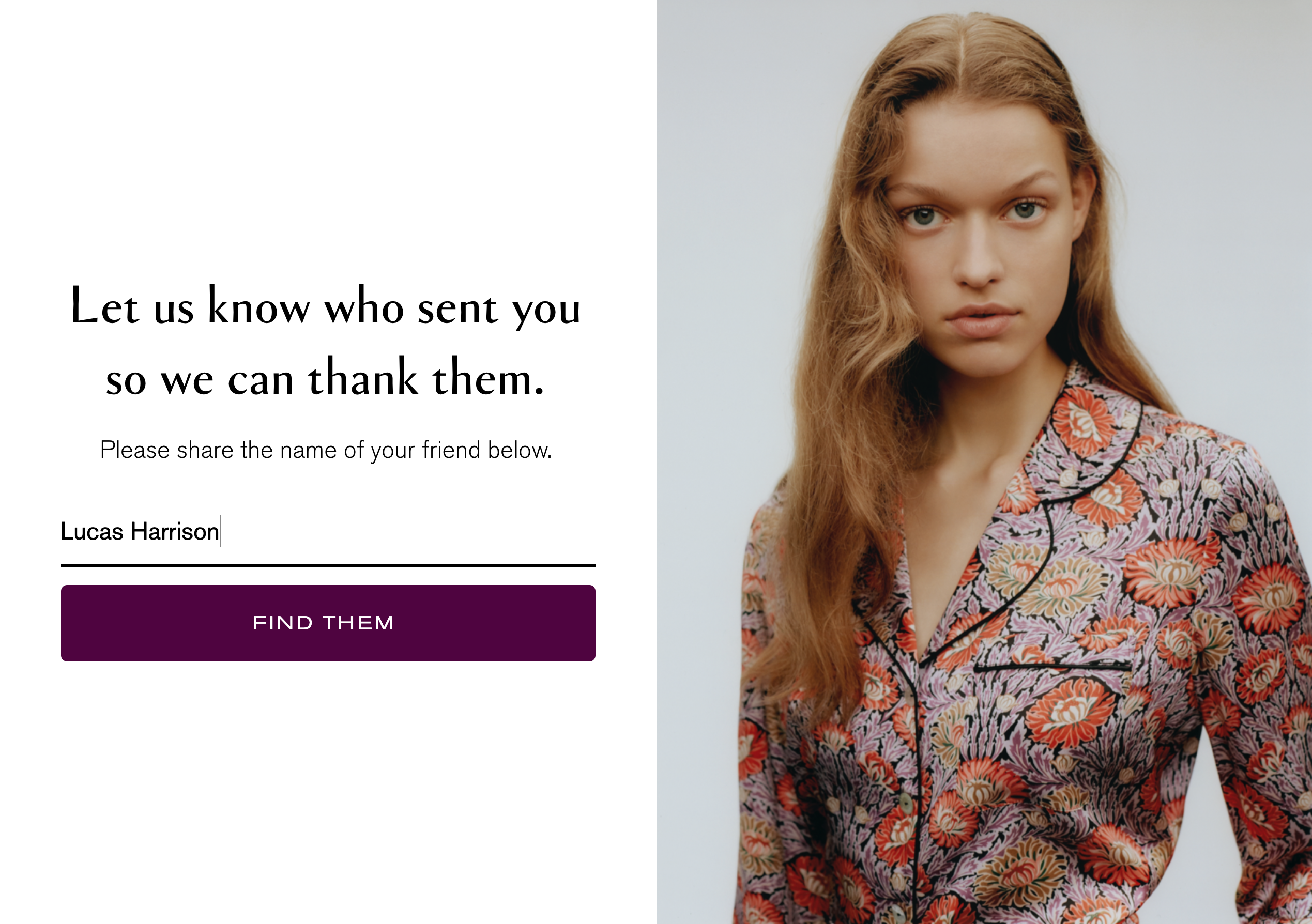 Invite referred customers to enter their friend's name...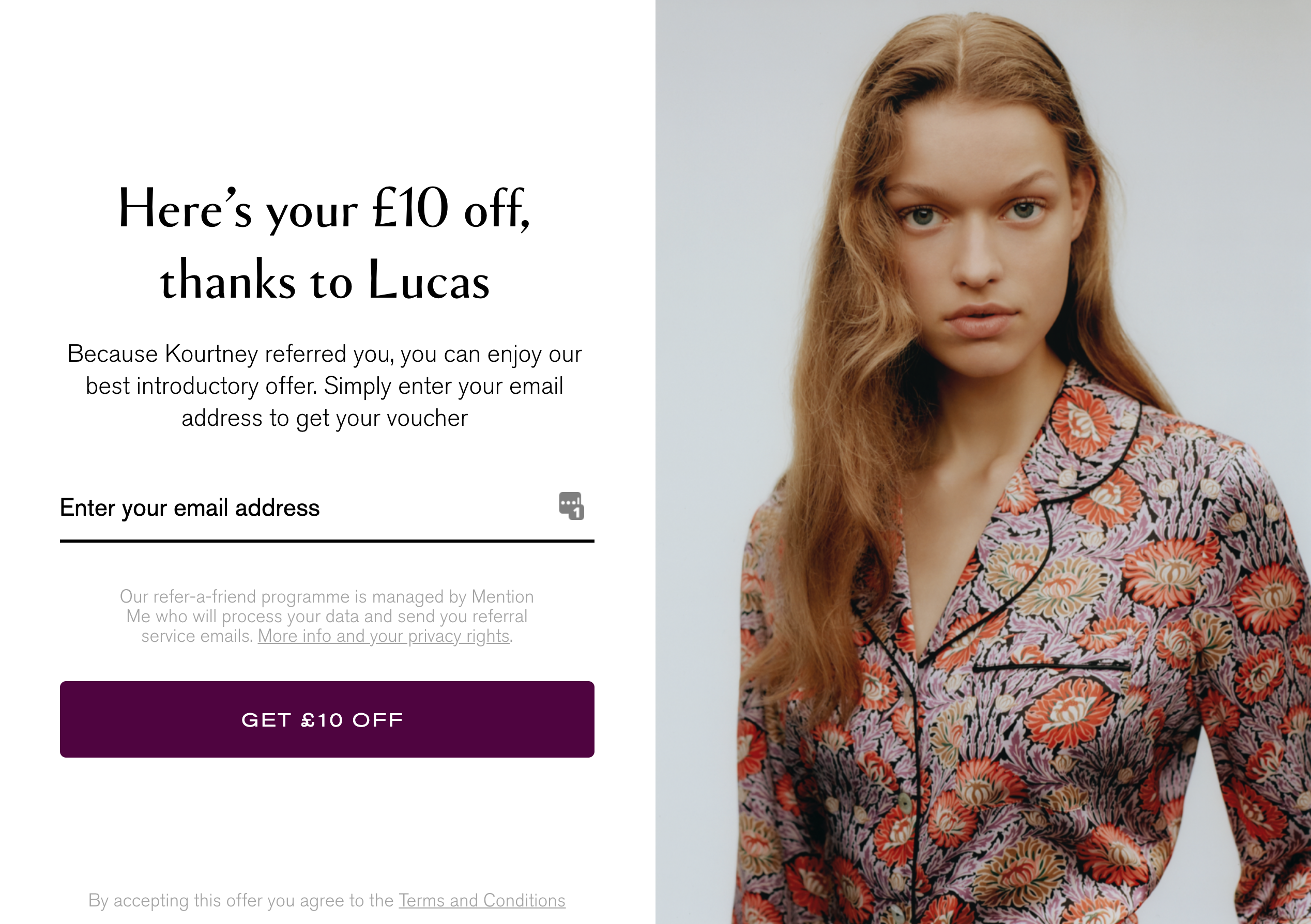 For an exclusive reward
That's not to say you shouldn't encourage customers to share your brand via other channels, like email and WhatsApp. The best referral programmes offer numerous sharing methods and A/B test to discover which are most effective. But it is worth noting that our Name Share® feature delivers 34% of referrals across our clients. That's pretty impressive (even if we do say so ourselves).
Ready to discover more top tips for making your referral programme a roaring success? Check out our guide to running a successful referral programme.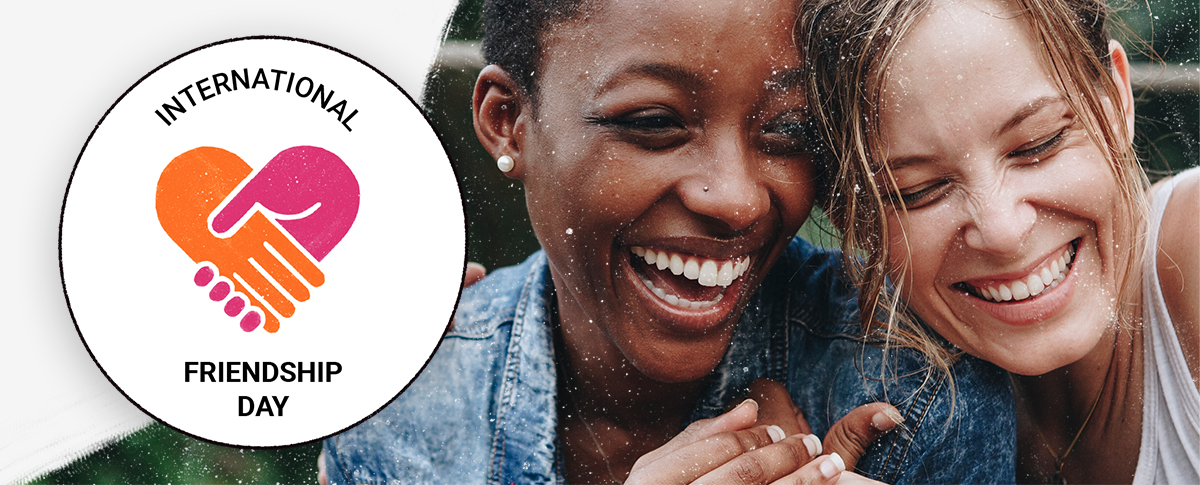 How International Friendship Day increased new customer acquisition by 75%
Never miss another update
Subscribe to our blog and get monthly emails packed full of the latest marketing trends and tips