Mention Me updates
Revolutionising referral with Ometria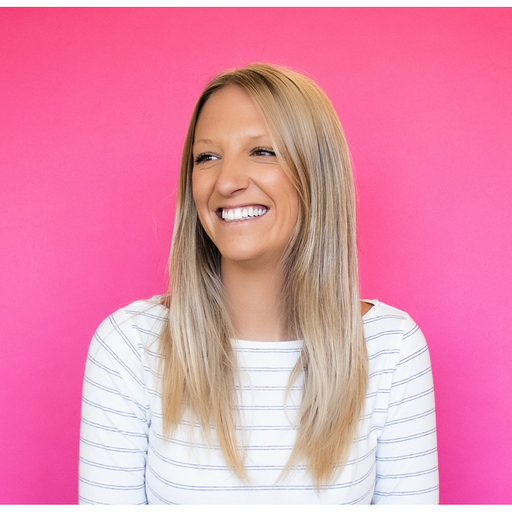 By Jocelyn Toonders — August 20, 2020 -
For the first time, brands can promote personalised referral at scale. We've partnered with customer marketing platform Ometria to revolutionise the martech space and empower marketers to enhance the customer experience and maximise referral conversions.
In the words of Andy Cockburn, our CEO and Co-Founder: "Our long-standing relationship with Ometria and mutual happy clients made this partnership an obvious next step for us. It marks an exciting milestone for Mention Me, our clients, and the martech space in general. It equips brands to serve seamless, personalised customer journeys guaranteed to increase referrals and new customer acquisition. We can't wait to see the results it delivers to mutual clients."
Introducing Ometria
Ometria is a specialist solution that equips retailers to send personalised, relevant marketing messages throughout the customer journey. It combines AI-powered customer insight with a retail-specific cross-channel marketing platform, replacing and upgrading an ESP.
Put simply, Ometria helps retailers create marketing experiences their customer will love.
What our partnership means for your brand
Our partnership with Ometria empowers you to:
Join up your marketing tools
Eliminate time spent manually uploading data
Seamlessly enrich your single customer view with referral data
Use your customers' referral behavioural data to create marketing automation segments and triggers
Increase referral conversion rates
Increase new customer acquisition and repeat purchases
How it works
Now, your customers can enjoy a seamless, personalised journey that makes referring friends easier than ever.
Meet Giles, a cycling enthusiast and Sigma Sports customer. After buying some cleats, Giles gets an email encouraging him to refer friends. He clicks through and lands on a personalised page pre-populated with his details. Seconds later, he's referred his friend Emily to Sigma Sports, who buys for the first time.
This transaction automatically triggers an email to Giles, reminding him of his new reward and promoting a tailored selection of products likely to catch his eye. Excited by the thought of a new cleat seatpack, Giles buys again.
A few days later, Giles is scrolling through Facebook when he sees an advert inviting him to join Sigma Sports' VIP programme. Giles signs up and becomes the latest addition to Sigma Sports' fast-growing base of loyal repeat customers.
An example of how Mention Me and Ometria turn customers into loyal brand advocates
Features of the Mention Me and Ometria partnership
Real-time data sync
Retailers no longer need to spend time manually uploading referral data. Now, data automatically syncs in real-time between Mention Me and Ometria.
That means brands can focus on their customers and send follow-up campaigns to segments based on what's happening right now. Which brings us nicely onto our next point…
Personalised referral campaigns
Traditionally, customers following referral links have to enter their details again on a landing page. In this time-poor age, few people want to do that. We see a substantial drop-off rate here as potential referrals are lost forever. That's both new customers and brand advocates, gone.
Our partnership changes that.
Now, customers who follow referral links in emails will land on a personalised page where they can instantly refer friends.
Better yet, the landing page is personalised. Ometria passes customer details to pre-populate brands' referral landing pages with their name and email address.
This information sharing is two-way. Mention Me also passes information to Ometria, providing the foundations for our third benefit…
Targeted email campaigns
Mention Me automatically informs Ometria of custom events, so brands can build customer segments based on their interaction with referral, then send follow-up campaigns that drive action.
There are many types of messages you can send to target customers at different points in the lifecycle to drive referrals.
Here are some examples:
Encouragement to refer more friends
Special VIP offers
Offers for recommended products
Reminders to use offer codes before they expire
All this comes together to creating a better, more personalised customer experience that significantly increases conversions.
Want to learn more about how our partnership could increase your conversion rate? Get in touch via the form below.
A guide to customer engagement (with real brand examples)
Never miss another update
Subscribe to our blog and get monthly emails packed full of the latest marketing trends and tips