Brand advocacy
9 questions to ask your referral marketing provider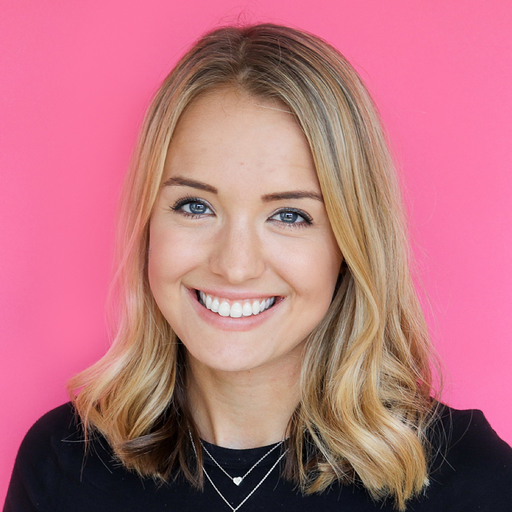 By Sophia King — November 21, 2022 -
Read time: 10 mins
When your business is up against an impending recession, vanishing third-party data and soaring acquisition costs, looking into a new marketing channel is likely the last thing on your mind.
You probably think sticking with what you know and reining in your marketing spend is the sensible choice in the face of a recession. But in reality, that's giving your competitors the green light to overtake you.
Rather than upping spend, you instead need to focus on how you can be smarter with your marketing budget. Such as by taking just a fraction of your skyrocketing paid social and search spend and putting it into a channel that drives short-term and long-term results.
A channel that turns customer advocacy into your biggest growth driver — like referral.
Except now you're looking into it, you realise there are a lot of referral providers to choose from — and they're not all created equal. Each referral provider has its own unique selling points, complete with various pros and cons. All you want is one that lets you use your customer base to grow your business and open up a steady revenue stream. But finding the right one is starting to feel like a full-time job of its own.
If all this sounds familiar, we've got you covered. Read on to discover the nine questions to ask any potential referral providers, complete with the answers you should be looking for – and the ones you should run a mile from.
1. What kind of results can I expect?
Any referral provider worth your time and budget should be able to give a business forecast outlining the results you can expect from your programme. The best providers will align that forecast with your key business goals and the metrics you measure success against. If, for example, you want to drive up Return on Ad Spend (ROAS) on paid social, they'll demonstrate how you can use advocacy data to do just that.
If those forecasted results look too good to be true, ask to see case studies that show how businesses like yours are leveraging customer advocacy to drive growth. In fact, ask to see case studies whatever your forecast. These real-life examples of how referral works for other brands will give you valuable insight into how an advocacy-first approach could impact your business.
2. Will the programme grow with my business?
Sure, simple, plug-in referral tools offer a quick fix for acquiring new customers. But that's where their value begins and ends.
Instead, the best providers can communicate their vision for how referral will identify your brand advocates and turn your customers into a sustainable, scalable growth channel.
And this growth won't only come from short-term acquisition. It'll come from identifying and nurturing relationships with your current brand advocates and acquiring new customers who are predisposed to liking (and trusting) your brand. Not to mention, if you're using your first-party advocacy data to target referrer lookalike audiences on paid social (like you can with Optimise), you'll turn your entire martech stack into a powerful growth driver.
Because while acquiring customers is one thing, acquiring high-quality shoppers who evolve into advocates who sing your brand's praises to friends and family is another. And it's these advocates who'll make all the difference to your business growth by expanding your referral network — increasing their Extended Customer Revenue in the process.
Puma grow their customer base through referral
3. How will referral fit into my tech stack?
Done right, referral doesn't just have the potential to become one of your most high-performing marketing channels. It also has the power to amplify your entire martech stack.
To do this, you need your different channels to work in harmony. Having unique first-party advocacy data is one thing, but its true value lies in activating it across your martech stack. Otherwise, your team could spend hours manually uploading data, or simply miss out on valuable advocacy insights.
Speak to your potential referral provider about this, and see which solutions their platform integrates with. To give a comparison, our Optimise package integrates referral with best-in-class tech partners including Klaviyo, Emarsys, Ometria, Attentive and Salesforce.
With these integrations, you can use your referral data to drive engagement and nurture advocacy at every touchpoint. Not to mention, you'll be feeding this valuable advocacy data into your marketing automation platform in real-time, so you can segment your biggest advocates and give them the VIP treatment.
Find a provider that integrates with platforms such as Feefo and Trustpilot, and you can bring together the power of reviews and referrals to turn customers into brand advocates when they're at their happiest. This also lets you turn promoters into active recommenders, and active recommenders into tracked referrers.
Want to go that extra mile to align your marketing channels and drive maximum value? Look for a referral provider that works with agency partners such as GenieGoals and Nest Commerce.
4. How important is experimentation?
Sure, you might think you know what your customers want. But without experimenting with elements of your referral programme, you could be missing out on crucial insights for levelling up your advocacy strategy.
Insights that could be the difference between a customer sharing your brand with friends…or letting your offer sit twiddling its metaphorical thumbs in their inbox.
Constant experimentation is the most powerful way to gather these learnings. However, if you don't have a high enough volume of monthly orders to achieve statistically significant results from A/B testing your referral programme, you're wasting your time. Any referral provider that tells you otherwise is simply looking to make a quick buck.
But the devil is in the detail here. A/B testing alone won't make your referral programme fly. The question you really need to ask: do you offer A/B testing by cohort?
Without A/B testing by cohort, you'll simply be running tests one after the other, with no real way of knowing what's influencing your results. Sure, it could be your new incentive increasing referrals, or it could be that people have started their Christmas shopping. Even worse, if shoppers see different referral rewards across your site, you'll be serving an inconsistent customer experience that'll put them off recommending you to friends.
When testing by cohort, however, you can know for certain which variables are producing which results. You can also pinpoint exactly what's working to acquire higher-quality customers (aka those who keep coming back and introducing others). By continually experimenting with every element of your referral programme, you can quickly learn what makes your customers tick. You can then apply these findings to your entire marketing strategy, from updating your website imagery to tweaking your email copy.
And if you're using Smart Experiment (powered by Propensity to Refer®), you can get an even more detailed picture of your customers. By segmenting customers based on where they are in their advocacy journey, you can experiment with serving different content to suss out what drives your biggest advocates to refer — and what the next best action is for those early on in their lifecycle.
That's not all. A/B testing by cohort also lets you find the most effective referral reward for driving both new customers and profit. While a higher incentive might drive more customers to share your brand, you may find that the lower incentive offers similar returns in terms of how many referrals convert into new customers. So you can protect your margins by going with the smaller incentive, safe in the knowledge that you're not losing out on new customers.
5. Can customers share by name?
When you start talking sharing methods with your potential provider, drill down into the specifics. There are plenty of ways customers can share your brand (we offer 10 sharing methods — and counting), but it's important to use the ones that will resonate most with your customers. Rather than guess what these methods are, A/B test to know for sure.
There is, however, one method that outshines them all: Name Share®. It accounts for 34% of referrals across our 500-strong client base.
Name Share® lets customers refer your brand simply by telling friends to enter their name at checkout. Without it, you'll miss out on leveraging the recommendations your happiest customers are already making in everyday conversations. Telling someone to enter code Xkl82BmD9n-0 after they compliment your trainers doesn't quite roll off the tongue the same way.
Farfetch

encourages customers to make recommendations in everyday conversations through Name Share®
6. How will you make sure we only reward genuine referrals?
Picture this. You proudly announce that your referral programme has delivered 3,000 new customers this month. "That's great," your team say. "But how do you know all those referrals are genuine?". And just like that, your fantasies of a generous bonus vanish into a puff of smoke.
Ask your potential referral provider this question before anyone else can, and make sure your business forecast only factors in genuine referrals. There's no point getting sign-off on an impressive forecast if it's not fully legit. You want to launch your referral programme with full confidence that you're only rewarding genuine referrers and new customers.
A good provider will respond to this question by explaining what they use as a unique identifier. For example, we use customers' email addresses.
7. What about customers who don't refer?
Despite what you might think, a referral programme isn't just effective for those customers who love your brand enough to introduce friends. A sophisticated customer advocacy platform equips you to drive value from every single customer, not just those ready to refer.
By using machine learning to target and segment customers based on where they are in their advocacy journey (otherwise known as their Propensity to Refer®), you can put would-be referrers on the path to becoming fully-fledged brand advocates.
For those customers who need a bit more of a nudge before they're ready to shout about your brand, you can encourage actions such as a newsletter sign-up, an NPS survey or a discount on their next order. All while experimenting with the content that most effectively turns customers into your biggest cheerleaders.
This lets you nurture profitable relationships with customers at the start of their advocacy journey, while your best advocates bring in valuable new shoppers. What's not to like?
Referral empowers you to drive value through every customer
8. How do I know if my referral programme is really helping me get ahead of the competition?
Knowing how many of your customers are recommending your brand – and how many of these recommendations are converting into new customers – is good. Knowing how that compares to other brands in your sector is even better.
Ask your prospective referral provider how they'll benchmark your performance. Do they have sector-specific reports featuring average share and purchase rates? Bespoke reports for your brand (and other brands like you)?
We analyse all our data from working with 500+ brands to provide in-depth benchmarking insights at a glance. These insights let you compare your referral performance to your industry's average, showing you what's driving success for brands like yours (and how you can do the same).
9. How much work is it for my team to set up?
Before signing on that dotted line, make sure you know exactly what setting up your referral programme will involve. Referral providers offer varying levels of complexity and support with set-up, so making sure you have the right resource – people, skills, time – to get up and running is essential. Otherwise, you could end up wasting valuable budget on a referral programme that never gets going.
To give you an idea of what set-up can involve, our integration requires adding a couple of lines of Javascript. On average, our Onboarding team get clients live in 30 days, but it can be less than a week if you're quick to provide the required assets. And if you want to launch your referral programme across plenty of touchpoints, good news. That's as simple as copying and pasting a tag into the relevant pages on your website.
Make sure you're clear on how much hands-on support you'll get once your referral programme is up and running. Will you get strategic guidance on experimentation? Will you have to create your referral designs in-house? Will you have to manually pull and analyse reports?
Referral providers will offer different levels of support. Simple widgets tend to be entirely self-serve; others provide dedicated account managers. Our team of dedicated experts are there to help you every step of the way, from onboarding to optimising your advocacy strategy. Other providers offer significantly smaller teams, often with just a few people juggling multiple roles and responsibilities. Discuss this with your colleagues and potential referral provider to find the right level of support for you.
It's also worth asking the provider what they'll offer beyond hands-on support. As well as providing strategic guidance, customer support and best-in-class designs, we regularly lead client workshops, host thought leadership events and share insightful content on trending topics.
Conclusion
There you have it, nine questions to ask your referral provider to make sure you'll effectively turn customer advocacy into a powerful growth channel. If you've made it all the way to here, you're obviously serious about finding the right one. Bookmark this blog and return to it whenever you speak to a potential provider. It won't be long before you find your ideal match.
Interested to learn how Mention Me can acquire high-quality customers for your business? Talk to our Sales team
. We promise to answer all these questions — and more.

We're shortlisted for Best Use of Data in the DigiDay Awards
Never miss another update
Subscribe to our blog and get monthly emails packed full of the latest marketing trends and tips