Marketing trends
Understand what customers really think of your brand with Sentiment Analysis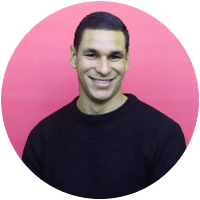 By Simeon Atkins — June 26, 2023 -
Read time: 4 mins
Building a base of superfans starts with seeing your brand through the eyes of your customers. Keeping them happy and coming back for more requires understanding what they like about your brand – and what could be better.
But getting your hands on and sorting through the right data to find golden nuggets of information drains both time and resource. If, like most marketers out there, you're time poor, this could ultimately lead to abandoning plans and tactics which could make the most impactful changes for both your business and customers.
At Mention Me, we're committed to helping you understand how customers feel about your brand, so you can deliver better experiences that keep them coming back and bringing their friends. That's why we're building the world's first Customer Advocacy Intelligence Platform to identify, grow and activate your fans – delivering superior economics in the process.
Today marks a milestone in this journey as we introduce Sentiment Analysis, an exciting new enhancement to our NPS offering that goes beyond supporting your referral programme and starts to unlock a true path to brand advocacy.
Bring your NPS score to life with sentiment data
NPS is probably a tool you're already using to measure how a customer feels about your brand. Knowing what percentage of your customer base are promoters, passives or detractors is a useful insight. But knowing why they've given a certain score – and how you can turn more detractors and passives into advocates – is when you can start to move the needle from apathy to advocacy.
Our sophisticated AI technology lets you do just that. With Sentiment Analysis, you can get real feedback from real customers that shines a spotlight on the areas you're excelling in and those requiring improvement.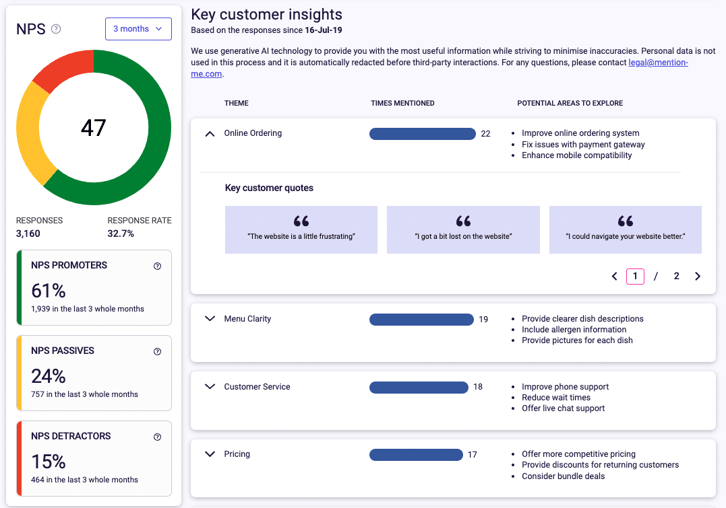 To get started, follow these four simple steps in the new Customer Sentiment page:

1. Get an idea of the topics your customers are feeding back on. These could include anything from website navigation and customer service to price and delivery for example.


2. Next, check out the frequency of feedback coming in for those topics so you can understand how much of an impact it's having on your customer base and prioritise what to address first.


3. Now, drill down into genuine customer sentiments around these topics to get the context you need to address key concerns head on.


4. Finally, you can track the impact these changes have had on your NPS performance over time to ensure you're on the right path. You can do this by overall score and split of customers who are promoters, passives and detractors.


Turn more customers into loyal advocates and drive more profitable revenue

By building a more complete picture of what your customers really think about your brand, you can start to blueprint, manage and promote customer advocacy across your business.

And Sentiment Analysis is just the start. We're on a journey to make NPS even more actionable, where you can roll these insights out across your entire customer base and ultimately combine it with other key signals to reveal your customers true state of advocacy.

The Sentiment Analysis page is live as part of a beta and is available once you have an NPS survey live in the Mention Me platform.

Ready to get a deeper understanding of your customers and drive better experiences? Contact our product team to get set up on the beta.

Unlocking Lasting Beauty: The Power of Customer Loyalty in the Beauty Industry
Never miss another update
Subscribe to our blog and get monthly emails packed full of the latest marketing trends and tips