Mention Me updates
A new platform for a new era: Introducing the world's first Customer Advocacy Intelligence Platform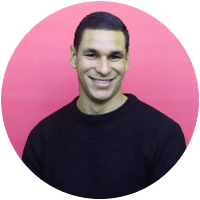 By Simeon Atkins — October 10, 2023 -
Read time: 2 mins
The sun has set on Advocacy Live 2023, only to herald in the dawn of the Customer Advocacy Era.

Lucky attendees of the conference witnessed a world-first; the launch of a true Customer Advocacy Intelligence Platform (CAIP). A platform built to help you identify, nurture and retain your brand fans. A platform designed to transform your marketing economics, by enabling you to grow in a more sustainable, profitable way.

Let's break Mention Me's most significant product launch into three key components. When you're ready to learn more, use the link at the bottom of the article to book a full demo.
Ineffective, outdated RFM models holding you back?
Did you know your existing customer base is your biggest untapped asset? Research by Gartner shows 80% of your future profits will come from just 20% of your existing customers – so it's crucial to understand who your best ones are.
To define their best customers, businesses often use Recency, Frequency and Monetary (RFM) models, which focus on the highest spending individuals. But these ignore what should be a critical consideration: how many new customers do these shoppers introduce to my brand?
This is especially relevant during a recession, where customer value needs to be measured in other ways, given that 59% of shoppers have cut down on their spending.
But what if there was a more holistic customer view available that recognized the true value they deliver to your brand?
Introducing Extended Customer Revenue
Extended Customer Revenue (ECR), a capability unique to Mention Me, enables you to unlock a brand new segment previously hidden in your base: your customer advocates.
By adding the lens of referral data, you can measure a customer's individual spend plus the spend of their referrals – to truly identify your most valuable customers.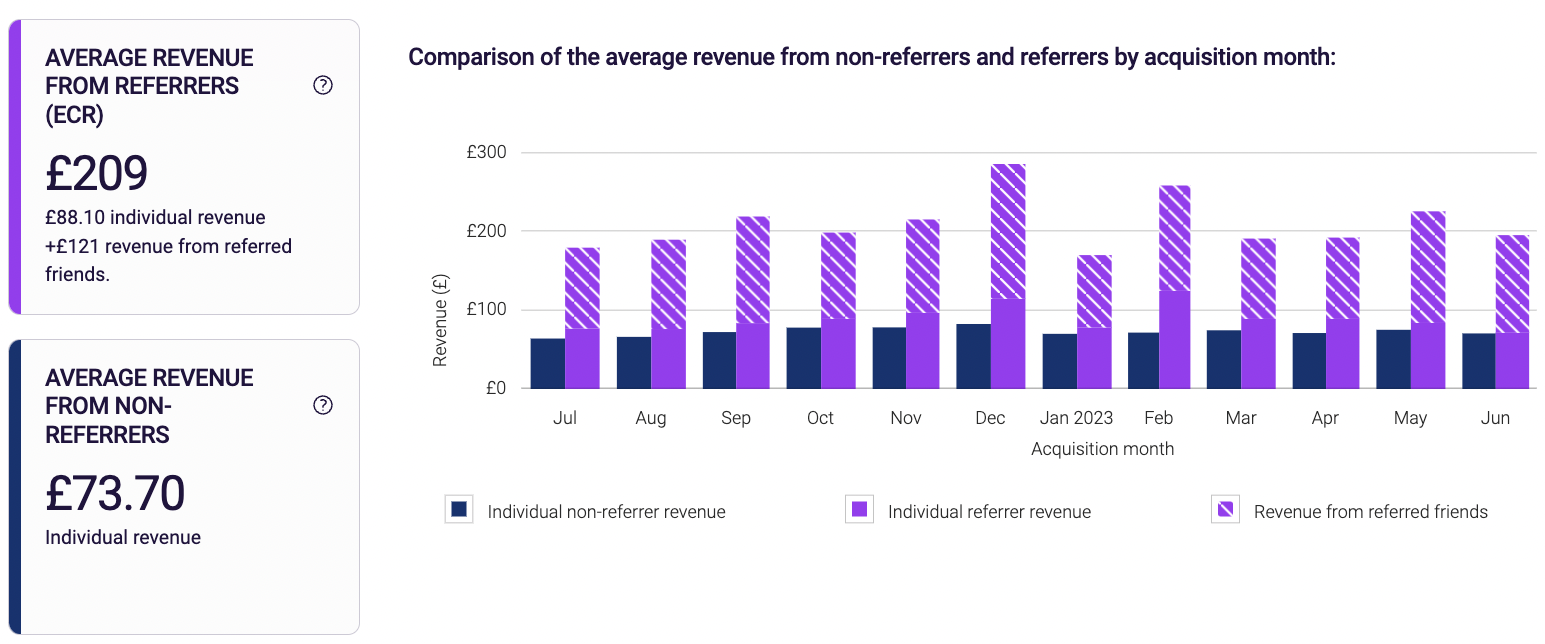 This has significant real world implications for how you treat your customers.
Let's assume you have a VIP programme and, like many brands, you invite customers in based on their spending. What if you had a large group of customers who didn't spend enough themselves to get into the programme but whose extended revenue, brought in through referrals, was 10x the qualifying amount? The risk of neglecting these highly valuable customers could be significant, while the benefits of treating them like the VIPs they are could be huge. Or, like PUMA, you could reimagine your lapsed segment by not just disregarding customers who haven't spent in a while by recognising when they have been strongly advocating for your brand.
You can even use predictive ECR segments to forecast which of your customers are most likely to become advocates in the next 12 months so you can start to nurture and activate your next generation of super fans today.
Costly discounting strategies damaging your profitability?
If you're still relying heavily on blanket discounting tactics and special promotions to engage and retain your customers, you're not alone. So too are your competitors, dragging you into a race to the bottom to constantly deliver the best price. These strategies risk leading to diminished marketing efficiency, reduced retention and ultimately damage your profitability.
But what if instead of trying to grow unsustainably through discounting, you could grow organically and sustainably through advocacy?
Introducing Network Insights
Network Insights reveals extraordinary groups of fans growing in your base for the first time by adding the lens of referral data.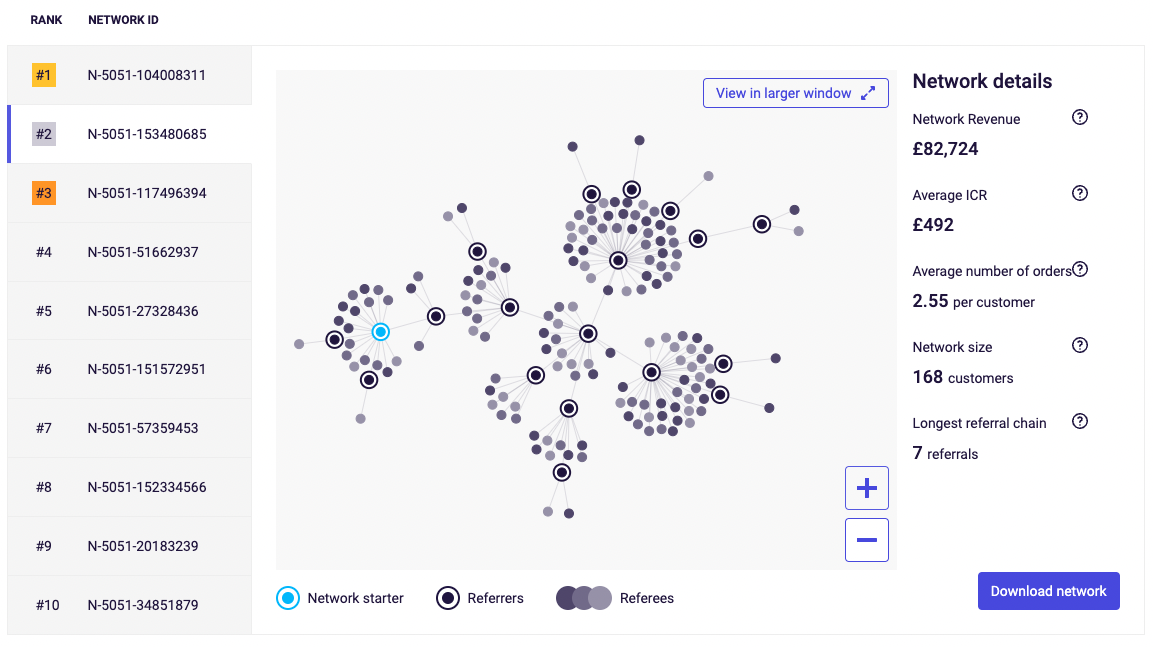 This lets you see and engage with your customers in a totally different way, enabling you to create differentiation through great experiences rather than price. For example, you could look at a particular advocacy network and use Mention Me's insights to understand what links those members, so you can engage these customers in a more personalised way. Then you could start driving advocacy at scale by identifying what specific characteristics typically make up your most valuable networks and then replicate more of them across your base.
With Network Insights, you will deliver more value from your base by identifying and nurturing profitable groups of fans who will help grow your brand in a more sustainable way.
Struggling to prove the value of CX to your business?
No serious business would argue that treating their customers well isn't a good idea. But when it comes to proving the value of customer experience to their superiors, many CX leaders struggle to build a compelling business case. This is largely because, up until now, it has been extremely difficult to put a monetary value behind delighting your customers and getting them to fall in love with your brand. As a result, you're probably struggling to secure the investment you need to deliver exceptional experiences to your customers.
But what if there was finally a stone cold metric that could clearly demonstrate the business value of great CX?
Introducing: Earned Growth℠
As Fred Reichheld, creator of NPS, told the Advocacy Live audience, "the best way to grow a business is to get your customers coming back for more and bringing their friends". And for the very first time, you can measure the impact that focusing on driving customer advocacy is having on your business through Earned Growth. Put simply, Earned Growth measures how fast your business would grow each year if you didn't spend a penny on sales and marketing.
This groundbreaking new metric is designed to measure the organic growth of your business by calculating revenue attributed to retention or advocacy. In other words, it excludes revenue from customers acquired through paid channels.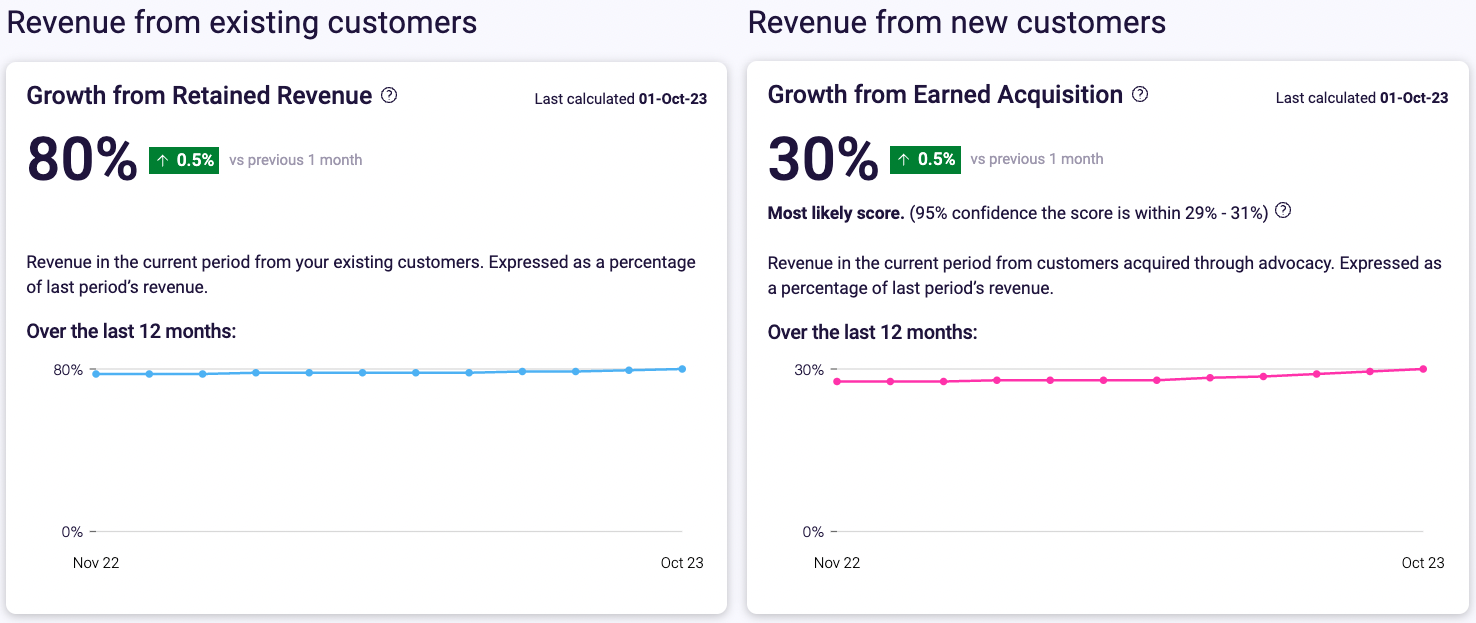 Earned Growth is a service mark of Bain & Company, Inc.
Fred, who created the Earned Growth framework, put it like this. "Earned Growth provides a clear, data-driven connection between customer satisfaction, repeat and expanded purchases, word-of-mouth recommendations, a positive company culture and business results.
It reveals the real-world impact of customer loyalty and can help brands validate investments in customer experience. Think of Earned Growth as Net Promoter 3.0. It will enable brands to measure and track their real success leading to sustainable, organic business growth."
Earned Growth, like NPS before it, will soon become an essential measure of how successfully a business is growing. And Mention Me is the only place you can reveal your Earned Growth score.
Ready to see the world's first Customer Advocacy Intelligence Platform in action?
The new capabilities highlighted here are just a flavour of what's under the hood of our revolutionary new platform. To truly understand its capabilities and how it can specifically help grow your business in a more sustainable way, book a full platform demo with one of our advocacy experts.
Welcome to the Customer Advocacy Era!

The Power of Successful Brand Communities: 7 Inspiring Examples to Explore
Never miss another update
Subscribe to our blog and get monthly emails packed full of the latest marketing trends and tips