Mention Me updates
Drive sustainable growth through your fans with the world's first Customer Advocacy Intelligence Platform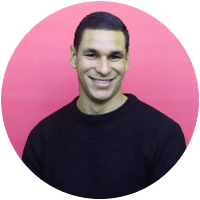 By Simeon Atkins — August 23, 2023 -
Read time: 2 mins
Your CRM and CX teams are pivotal to your business's success
If you're responsible for engaging and growing your existing customer base, chances are there's a glaring spotlight being placed on you right now. With the explosion of new customer growth during the pandemic well and truly behind us, businesses are now shifting their focus to delivering more value from their best customers. This means it's time for the customer retention and experience teams to shine as they're now expected to be one of their company's key revenue generators.
Exciting? Yes. Daunting? Probably! Because this, of course, is easier said than done. If you're like the many customer leaders we speak to daily, you're probably relying on the same tired RFM segments and discount tactics you've used for years to engage your customers. The problem is, every one of your competitors has the same strategy, so you're caught in a race to the bottom to constantly deliver the best price. And chances are, these strategies are leading to diminished marketing efficiency, reduced retention and ultimately damaging your profitability. Sound familiar?
But what if there was a fresh, new way to drive meaningful value from your customer base? One that meant you could create true differentiation through great experiences, rather than product and price? And one that didn't require you to completely change course, but that slotted right in and enhanced your current strategy? The good news is, that solution is closer than you think!
---
"We've always known that word-of-mouth is an important marketing channel for building trust among our target consumers, but we hadn't found a way to track and measure its impact – until now"
Diane Larramendy, COO, Linxea
---
The future of profitability and growth lies with your customer advocates
---
"During this tough economic period, we're spending way less on sales and marketing than our competitors. Why? Because there is such a loyalty effect that our customers have with us and their willingness to refer. When your customers are continuing to come back and spend even in a difficult environment, there's no better proof you should be focusing on customer love."
Nate Henderson, CEO, BILT Intelligence Instructions
---
By delighting your happiest customers and biggest advocates in such a way that they can't help but come back and bring their friends, you start to change the game entirely. These customers already exist in your base today, and we're here to help you to harness the exponential power they possess to grow your brand.
That's why at Advocacy Live, Mention Me is launching the world's first Customer Advocacy Intelligence Platform. Powered by sophisticated AI modelling, our platform unlocks a range of advocacy marketing tactics that enhance your current customer engagement strategy by helping you to identify and activate your fans in the right way.
This will allow you to:
Get your customers to recruit their friends
Activate your customer base
Build customer love
And in time, you will transform your marketing economics by building a loyal community that loves your brand and helps grow it exponentially. The proof? In his book Winning on Purpose, Fred Reichheld revealed that for his own personal investment strategy he backed those companies with the highest NPS in their sector. That portfolio beat the median return in North American public companies by 500%, putting it in the top 95 percentile of all private equity funds over the last 15 years!
---
"By integrating customer advocacy data into our existing strategy, we've changed how we segment and communicate to our customer base. It's helped us identify who our biggest advocates and most loyal customers are, helping us to overcome rising paid media and acquisition costs."
David Witts, Senior CRM Manager eCommerce, PUMA
---
Future-proof your growth by building your brand on customer love
In a time where businesses need their CX and retention teams to deliver, you have the chance to drive real impact in your role and lead a vital change in strategy within your organisation.
By harnessing customer advocacy, you'll be equipped to get the maximum value from your existing customer base by driving sustainable, profitable growth and incremental revenue through your fans.
---
"Through our brand advocates we've created an organic, scalable revenue stream. Customer advocacy has quickly proven to be a high-performing growth channel that acquires quality customers who spend more and share our brand with others."
Ellis Hennebry, Senior Marketing Manager, COAT Paints
---
Ready to be the changemaker in your business and turn your brand fans into a long-term, sustainable growth engine? Join us in London at Advocacy Live 2023 on the 19th September to find out how.

Here's how to reach your ideal consumers this Black Friday
Never miss another update
Subscribe to our blog and get monthly emails packed full of the latest marketing trends and tips