Brand advocacy
4 ways to drive brand recommendations without a single discount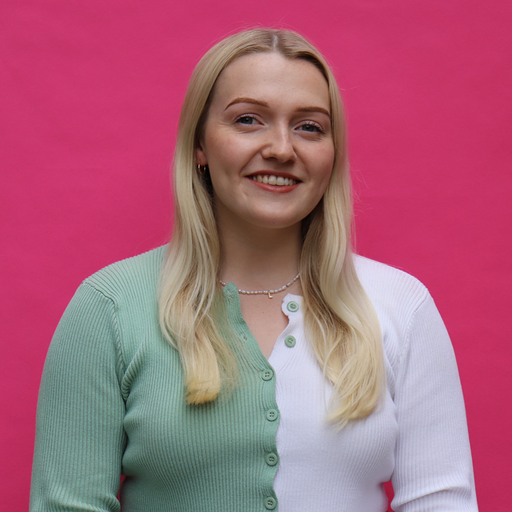 By Olivia Cox — March 20, 2023 -
Read time: 3 mins
Any marketer worth their weight in spreadsheets knows that word-of-mouth is an extremely powerful marketing channel. In fact, it's by far the channel most trusted by consumers.
What you might still be scratching your head over, however, is how you can drive more of these growth-exploding brand recommendations without a discount.
Because while a good deal is sure to go down a treat with consumers, it might not sit so well within your profit margins.
Fortunately, there are plenty of ways to encourage referrals and drive brand advocacy within your customer base without taking off a penny.
Read on to discover four of the most effective.
An eco-friendly incentive or charity donation
Instead of tapping into consumers' desire to score a bargain, try creating a deeper connection by promoting an incentive that reflects your brand's values.
For example, if your brand is all about sustainability, you could plant a tree or offset your carbon footprint for every successful referral.
Or, if you'd like to show your commitment to a particular cause, choose a charity that aligns with your values and make one donation for every referral.
A key psychological driver (or blocker) of brand recommendations is how consumers think their friends will perceive them for sharing your offer.
By sharing an incentive that supports a positive cause, your customers will get the fuzzy feeling that comes from doing a good deed, they'll look great to their friends, and you'll score major points for putting your values into practice.
It's a win-win-win.
Co-op's referral incentive highlights their commitment to being eco-friendly
A gift card
Rewarding referrals with gift cards is an easy way to incentivise brand advocates without sacrificing profit margins.
They're a particularly popular alternative to discounts for several reasons.
Firstly, if you're selling products or services that consumers are unlikely to repurchase soon, they might not jump at the chance to get a discount on their next spend. Instead, offering a gift card for a third-party retailer means you can reward brand advocates instantly with an incentive they'll love.
Gift cards are also very simple to manage. For example, we partner with providers WeGift and GiftCloud to deliver rewards in real-time, without needing to upload any gift cards manually.

People's Postcode Lottery offer gift cards for a variety of retailers to customers who introduce their friends
Free gift
Well, who can resist a freebie?
Giving consumers the chance to share a free gift with others (and bag one for themselves) is an easy way to drive engagement, as it plays on their desire to look good to their friends.
Make sure it's something that will appeal to both existing and future customers — bonus points if it's an exclusive item they can't get anywhere else.
Free gifts also have the added appeal of letting new customers try out something extra with their first purchase, while nurturing even more brand advocacy from the original referrer.
Your customers may even discover their new favourite product of yours.
Le Col give referrers and their friends a free pair of winter gloves
Bloom & Wild treat their customers to free flowers for themselves and their loved ones

Competition entry
When you want your referral offer to make a bigger splash than usual, such as during seasonal promotions or when you're launching a new product line, competition entries are a powerful incentive.
Whether you're giving away an experience, a year's supply of product, or a mega cash prize, give both referrers and their friends the chance to win to drive maximum engagement.
And if you're doing tiered rewards, where customers get extra entries for a certain number of referrals, you'll soon see recommendations skyrocket as referrers get competitive.
Boux Avenue ran an irresistible competition to win a £500 gift card
As you can see, the key to any successful referral incentive is delivering genuine value to your customers.
Give them an offer they'll be genuinely excited to share with their friends and family, and you'll soon accelerate acquisition and engagement through the power of brand advocacy.
Driving referrals is only the tip of the brand advocacy iceberg. Ready to see how else you can use advocacy to transform your marketing strategy?

The A-Z of Customer Advocacy: L is for Loyalty
Never miss another update
Subscribe to our blog and get monthly emails packed full of the latest marketing trends and tips