Mention Me updates
Do more with less through the power of customer advocacy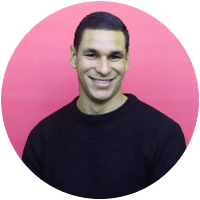 By Simeon Atkins — March 20, 2023 -
Read time: 4 mins
If you're a marketer in 2023, you're no doubt being pushed to drive maximum value from your budget in the face of declining resources and rising expectations.
Whether you're responsible for growing your existing customer base or acquiring new ones, the current economic climate is making it harder than ever before to win and retain high-quality customers.
And the customers you do acquire are likely to be spending less and lapsing quicker, meaning you have to keep spending more on acquiring new customers instead of nurturing those you already have.
So, what's the secret to achieving more with less as we head into Q2 and beyond? Keep reading to find out.
Unlock the power of your fans to drive sustainable, organic growth
At Mention Me, we're helping you to transform your marketing engine (while saving you precious budget and resources) by gathering and activating first-party advocacy data across your entire martech stack.
During our Spring Product Launch earlier this month, we revealed four steps to help you do more with less this year through the power of the brand advocacy platform. Read on to catch the highlights, or you can watch the full recording here.
Identify and nurture your best customers
This may surprise you, but your most valuable customers aren't actually those who spend the most. Your true VIPs are those advocating for your brand by introducing them to their friends and family.
At Mention Me, we identify the brand advocates in your base by looking at the Extended Customer Revenue metric (ECR), which values your customers by their own spend plus the spend of their friends.
You can then export out-of-the-box customer segments and see Mention Me's recommendations for planning your next engagement campaigns, helping you retain and grow your most valuable customer segments. If you're using the Optimise package, you can also take these insights to create high-converting lookalike audiences in Facebook and Google based on the advocacy DNA of your biggest fans.
Catch the highlights of the session here.
Put advocacy data at the centre of your marketing stack
By putting advocacy data to work within your Marketing Automation Platforms, you can support sustainable growth in two key ways. Firstly, you can increase your number of net new customers by using advocacy data to create seamless experiences across multiple channels.
Then, you can drive stronger retention and revenue from existing customers by leveraging advocacy data to unlock smarter segmentation within your fanbase. By delivering more personalised experiences, you'll nurture further advocacy and build sustainable growth.
At the end of Q1 this year, we're also launching two brand-new integrations. In collaboration with our friends at Emarsys, we will be enabling Emarsys Tactics within the Mention Me platform. This will make it even faster and easier for you to use advocacy data to drive activities targeted at your brand fans.
We'll also be integrating with Salesforce Marketing Cloud, meaning you can create powerful customer segments and deliver personalised customer journeys using your advocacy data. We are also actively exploring opportunities to integrate with Bloomreach later this year.
Catch the highlights of the session here.
Make referral more immediate with text messaging
The speed, simplicity and personalisation offered by SMS makes it a hugely powerful way to engage with your customers — particularly at a time where it's never been harder to grab their attention.
Text messaging can be used to acquire and retain brand advocates by driving key actions in your referral campaigns, such as coupon reminders, reminders to share an offer, and segmentation using advocacy data.
To unlock these capabilities, we are partnering with Attentive: the experts in SMS marketing and personalisation. Customers of Attentive and Mention Me can start taking advantage of this integration today.
Catch the highlights of the session here.
Optimise your referral campaigns to acquire higher-quality customers
Regular, strategic A/B testing is key to driving the most value from your referral campaigns. But you might not be sure how to turn these tests into an optimised strategy.
To make split testing quicker and easier, we have launched a series of enhancements to help you accelerate your referral performance.
A new-look campaigns page will give even the most time-poor marketer a clear insight into how your campaigns are performing, helping you to identify any actions you need to take. You'll also get an A/B testing roadmap, so you know which test to run (and when) to drive maximum impact.
To help further improve your performance, in the next few months we'll introduce key referral email metrics, so you can identify what's working well with elements such as subject lines and CTAs.
Catch the highlights of the session here.
Achieve more with less in 2023 and beyond
By building a deeper understanding of your customers and activating these insights across your martech stack, you can feel safe in the knowledge you're getting the most out of every interaction and delivering sustainable, organic growth — even in the toughest of times.
Ready to transform your customer economics through the power of brand advocacy?

4 ways to drive brand recommendations without a single discount
Never miss another update
Subscribe to our blog and get monthly emails packed full of the latest marketing trends and tips