Mention Me updates
Discover 5 new ways to optimise your referral programme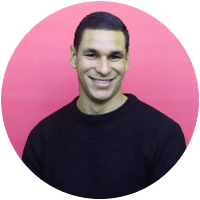 By Simeon Atkins — July 6, 2023 -
Read time: 2 mins
By harnessing customer advocacy through referral, you're building a fast-growing base of loyal superfans who spend more, return often, and bring their friends. But we understand you need the right product and expertise for your programme to thrive.
At Mention Me, we're here to support you in driving the most value from customer advocacy so you can build your brand in a more sustainable and profitable way.
Here are 5 ways our new features will help you optimise your referral programme's performance:
Drive more referrals by simplifying the sharing experience with Native Share
Creating a flexible, seamless process for your advocates to refer their friends is vital to drive up conversion rates. Native Share helps to improve the experience for your fans by allowing them to share their referral link using any app on their phone. To help increase engagement further, you now also have the option to enable your customers to leave a personalised message for their friend when they come to share.

As a result of using Native Share, we've already seen customers increase referral conversion by up to 15%. To find out more and to get Native Share activated, read this article.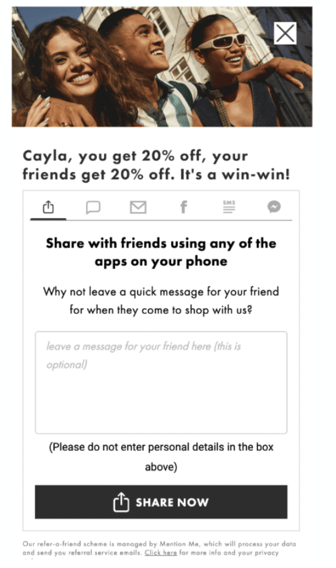 Take control of your vouchers and maximise revenue
We've enhanced our voucher management process to give you the ability to upload and manage vouchers and reward codes at anytime, without delay. To ensure you don't miss a beat, you can now get notified when your vouchers are running low and monitor voucher health in the new rewards hub.
We've also revamped the Customer management section which allows you to respond to customer service tasks without having to raise a request with our support team.
To start taking control of your voucher management, read this article to find out more.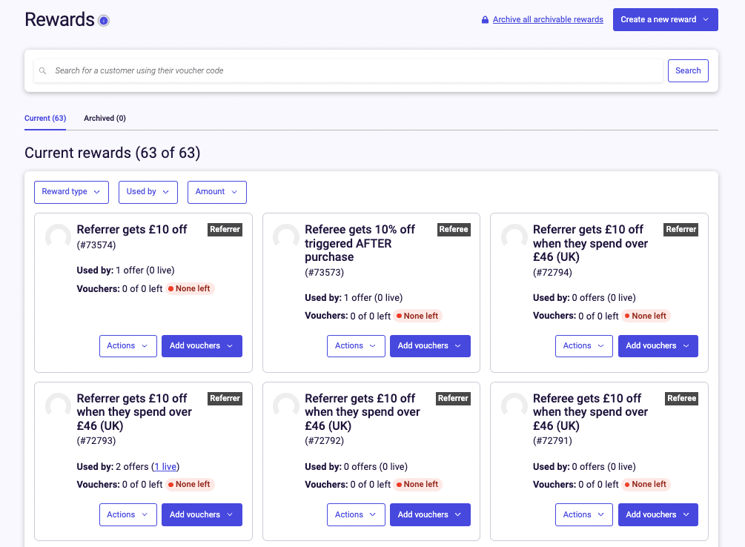 Get faster and better results with the revamped Campaigns page and A/B testing roadmap
Regular, strategic A/B testing is key to running a successful referral campaign. That's why in Q1, we released a new-look Campaigns page and A/B testing roadmap.
This gives even the most time-poor marketer clearer insights into how your campaigns are performing, helping you identify actions you can take to drive even better results.
To help get familiar with your campaigns page and A/B testing roadmap, read this article to find out more.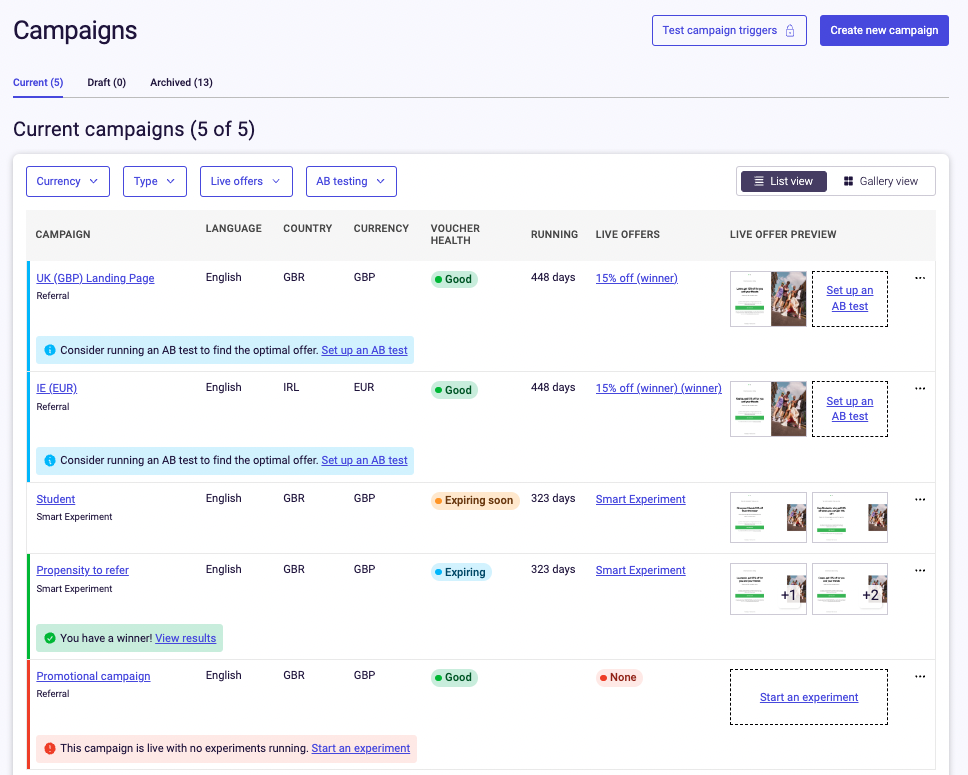 Deliver more engaging experiences with personalised sharing images
The images your customers see play a vital role in how they engage with your brand.
Our latest release lets you use dynamic copy on referrers' sharing images to capture their friends' attention. As a result, we've already seen clients increase their purchase rate and overall conversion by 17% and 14%, respectively.
For help personalising your own sharing images, read this article to find out more.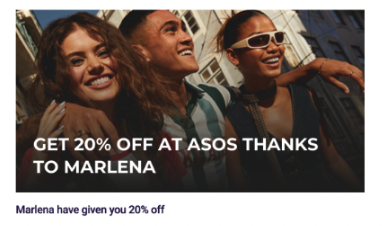 Understand what customers really think of your brand with Sentiment Analysis
To help drive long-term success for your advocacy programme, you need to know how customers feel about your brand so you can improve their experience.
Our new Sentiment Analysis page uses sophisticated AI technology to provide real feedback from real customers. Not only does this help you improve your referral campaigns, but it will ultimately nurture further advocacy across your customer base.
To find out more and get set up with Sentiment Analysis read this article to find out more.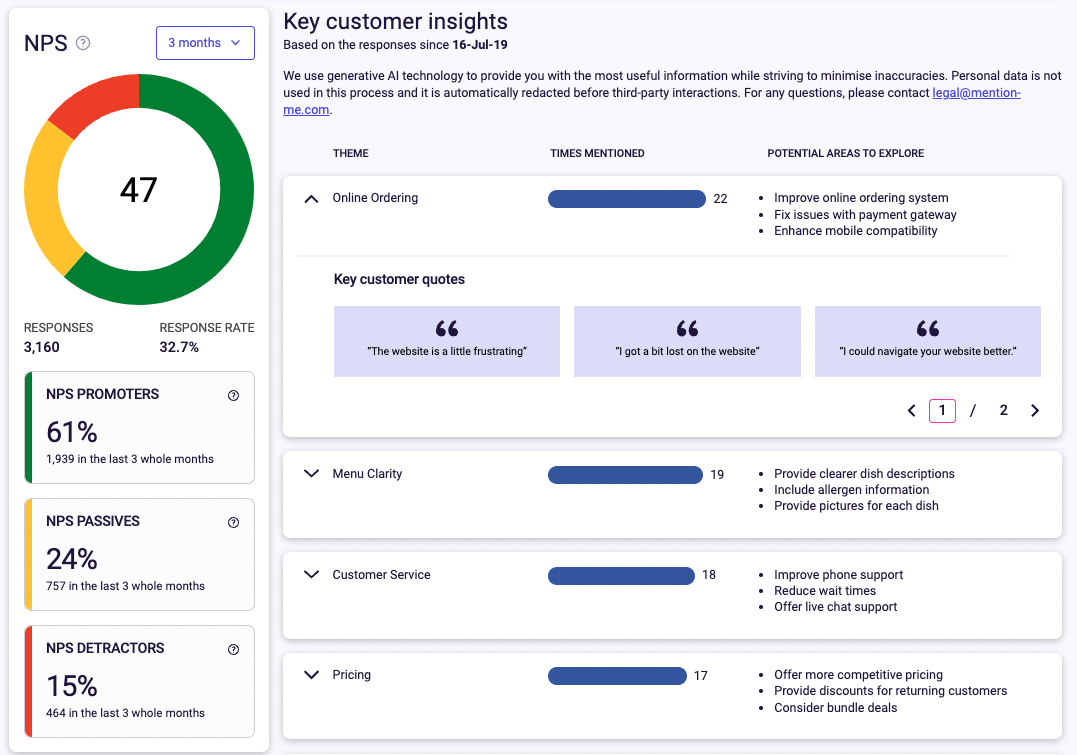 Want to help us shape the future of the product? We're actively recruiting for several exciting beta programmes. Contact the Product team today to find out more.

Beyond transactions: why customer love is key to success for financial services
Never miss another update
Subscribe to our blog and get monthly emails packed full of the latest marketing trends and tips