Case studies
Referrals take the biscuit for customer acquisition for this gift retailer
By Angela Southall — August 7, 2017 -
Biscuiteers produce beautiful and witty biscuits which taste as good as they look. In fact, biscuits that people want to talk about. Wanting to harness this customer enthusiasm for the brand, Biscuiteers turned to Mention Me to power their refer-a-friend programme.
The AB testing available on the Mention Me platform enabled Biscuiteers to test every aspect of their referral program to find the mixture of offer, copy and creative that really responated with their customer.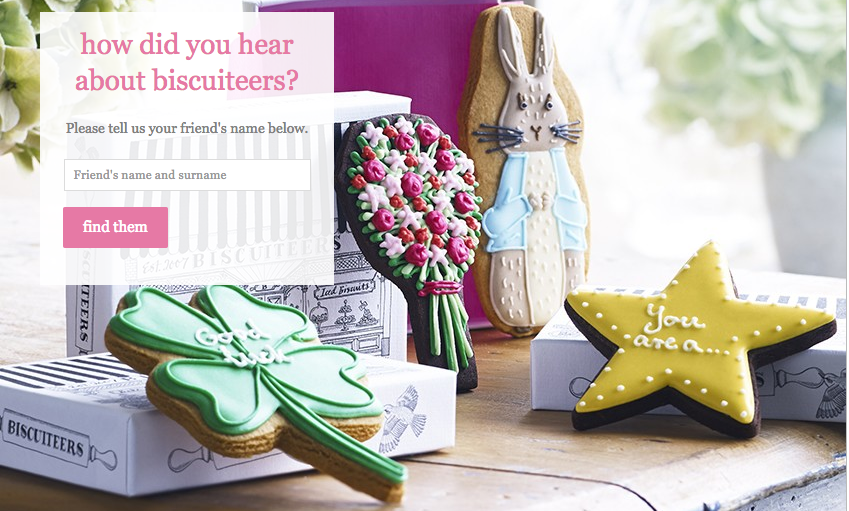 Our case study looks at some of the key findings from their programme, including
The Return on Investment (ROI) from referred customers
How % discounts can generate significantly different results than £ discounts
How the Mention Me "share by name" functionality drives significantly more referral orders
You can download the Biscuiteers case study here.
We also have a host of other case studies from other sectors, including fashion, homewares and the energy market.
Why referral is a perfect fit for menswear retailer SPOKE
Never miss another update
Subscribe to our blog and get monthly emails packed full of the latest marketing trends and tips