Mention Me updates
The Advocacy Awards: February's shortlist and winners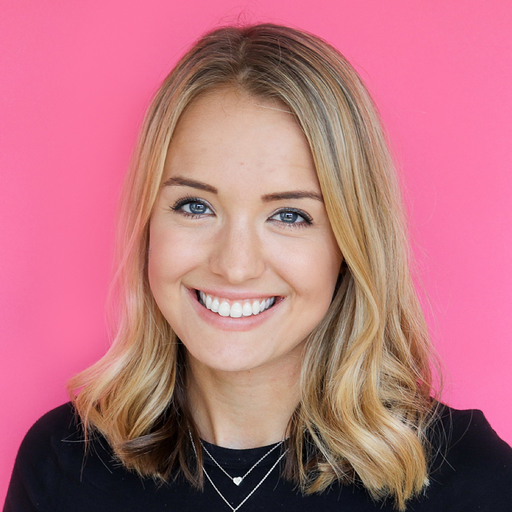 By Sophia King — February 28, 2023 -
Read time: 3 mins
Earlier this year, we unveiled our shiny new Advocacy Awards: our accolade for those marketers and brands realising the true value of customer advocacy for their businesses.
February saw us open nominations for two hotly contested categories:
Best Campaign Pivot:

for a brand that's acted fast to react to changing circumstances, adapting their campaign for success

Mention Me Advocate of the Month

:

for an individual going above and beyond to promote an advocacy-first approach
Following a rush of nominations from our Mentioneers, we batted back and forth with our contenders to agree our well-deserving shortlist and winners.
Drum roll please… it's our Advocacy Awards finalists and winners for February 2023.
Best Campaign Pivot
WINNER: Matt Phillips, Healthspan
With the cost-of-living crisis prompting consumers to cut down spending, the UK's leading direct supplements supplier knew it had to think outside the box to maintain a steady stream of revenue. It subsequently launched Mention Me's advanced product package Optimise in September, serving customers better, more targeted experiences while making it easier to manage and report on campaigns.
By experimenting with serving customers different call to actions based on their stage of advocacy, Healthspan are now converting a staggering 98% more referrals into new customers, taking them well above the industry benchmark and driving significantly more revenue.
Healthspan offers customers the choice between a 3 for 2 deal or a £5 discount for them and a friend


Lauren Percival, EGO
Armed with Extended Customer Revenue insights showing that their referred customers were spending more, returning often and referring more friends than those acquired through other channels, the womenswear retailer acted fast to make their referral discount the best onsite.
The agile response paid off. Within just seven days of increasing their referral discount from 21% to 30%, EGO was acquiring 95% more new customers and driving 80% more revenue through referral.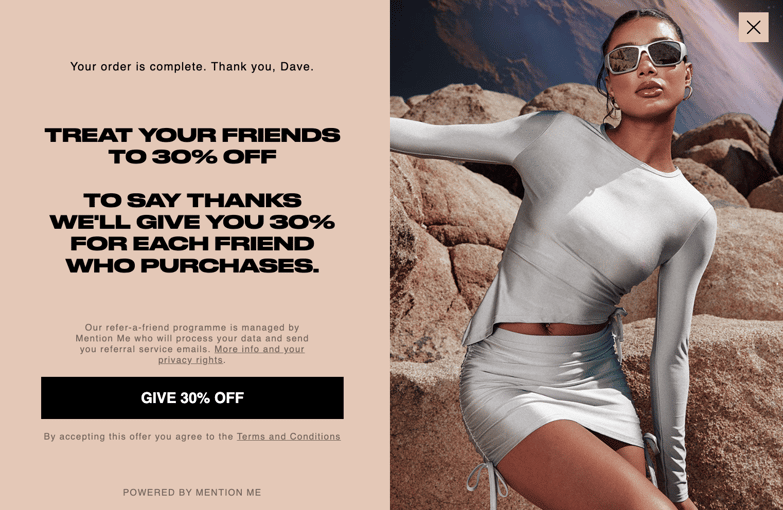 EGO increased their referral discount to 30%


Mention Me Advocate of the Month
WINNER: David Witts, PUMA
Since 2021, David has been championing the power of advocacy-first thinking to his colleagues at PUMA, using first-party referral data to serve better customer experiences.
As well as being one of our most pioneering users – integrating Extended Customer Revenue (ECR) into PUMA's marketing automation within days of it being available – last month, David travelled from Berlin to New York to discuss all things customer advocacy at NRF.
After speaking on stage and to fellow like-minded marketers on the floor, David introduced more of the PUMA team to Mention Me, helping to further unlock the potential of brand fans. He even sat down with Women's Wear Daily, alongside SAP and Mention Me, to reveal more insights into how other brands can turn customers into their best marketers.
A true champion for advocacy-first thinking and our undisputed advocate of the month for February.
Want to learn more about how PUMA is rethinking its targeting and segmentation strategy with first-party customer advocacy data? Check out the PUMA case study.
David at PUMA speaking on stage at NRF with Mention Me
Amanda Foster, Kenwood
After switching off referral during the pandemic, Amanda made a watertight business case for relaunching Mention Me to drive sustainable growth for the kitchen appliances manufacturer. It wasn't long before their referral programme was back up and running, acquiring highly valuable new customers and gathering rich first-party data as a result.
Now, Amanda's looking to build on this success by championing advocacy-first thinking across the Kenwood and De'Longhi brands and markets.

Kenwood offer referrers £20 off for themselves and a friend

Matt Young and Glenn Cookson, Underground Ecom
The team at our partner agency Underground Ecom are true champions for an advocacy-first approach, helping to educate more marketers on its potential and how to harness it with Mention Me.
In February, Underground Ecom invited us to host a workshop at their event on unlocking customer lifetime value, giving us the opportunity to discuss the benefits of advocacy-first thinking with ambitious direct-to-consumer brands. The team at Underground Ecom have also proactively introduced clients who could benefit from Mention Me, resulting in a leading CBD retailer launching a customer advocacy programme to drive sustainable, organic growth this month.
Highlights from Underground Ecom's workshop event
Congratulations to this month's shortlist and winners — keep your eyes peeled to find out who'll pick up our next set of awards in March... 👀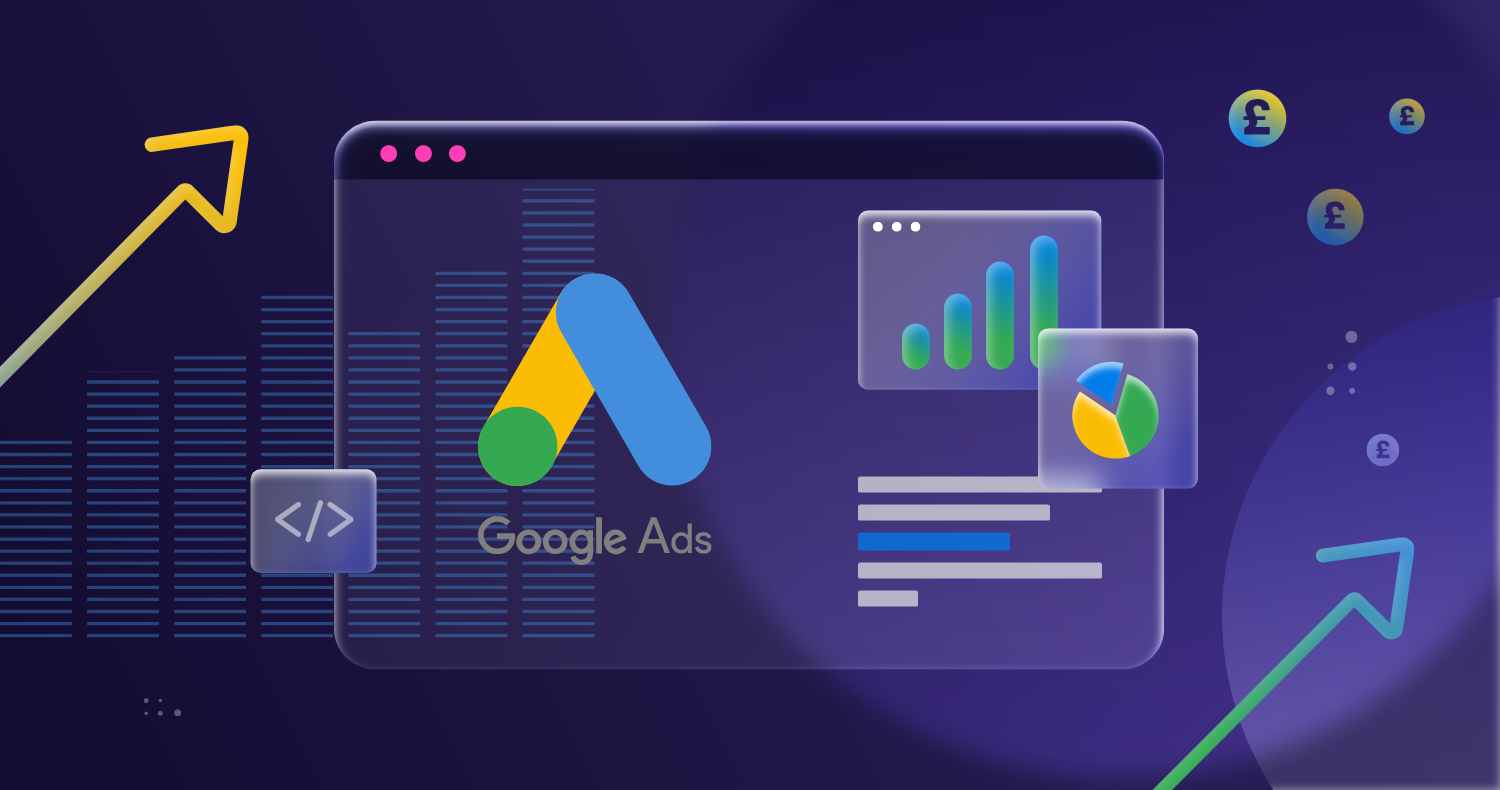 How to increase ROI on Google Ads and scale revenue in 2023
Never miss another update
Subscribe to our blog and get monthly emails packed full of the latest marketing trends and tips