Brand advocacy
The A-Z of Customer Advocacy: L is for Loyalty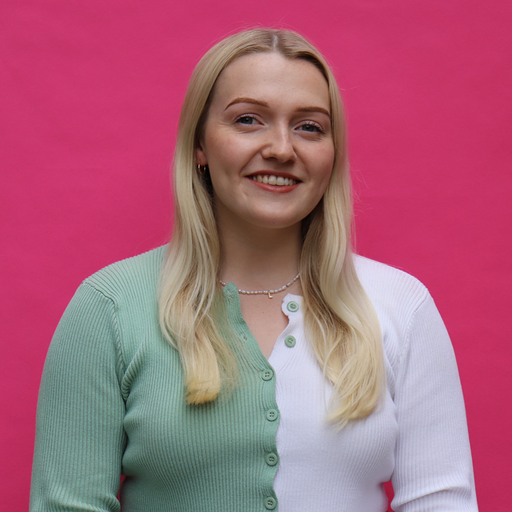 By Olivia Cox — March 7, 2023 -
Read time: 2 mins
If you're in the 90% of companies currently running some sort of loyalty programme, you might think you've done everything you need to acquire and retain loyal customers.
But before you sit back and wait for the revenue to flood in, here's a question:
How loyal are your customers beyond the checkout?
If you don't know, you're probably only getting half the story about who your most loyal customers really are.
In our A-Z of Customer Advocacy, L is for Loyalty. Read on to discover why.
The missing piece of the loyalty puzzle
Sure, your loyalty programme shows you which of your customers are big enough fans of your brand to return and shop again (and encourages them to keep doing so).
But it entirely glosses over the impact of your customers showing their loyalty in a different, even more significant way:
By introducing your brand to their friends.
These customers might not be spending as frequently as those racking up points through your loyalty scheme, but they're driving powerful growth for your brand through their advocacy.
Without tracking and nurturing this advocacy, you're missing out on encouraging (and rewarding) these loyal customers to keep bringing along their friends.
And with referred customers spending 11% more on their first order and being 5x more likely to introduce your brand to their friends, that's a powerful growth channel you're overlooking.
How loyalty and advocacy go hand in hand
We're not telling you to ditch your loyalty programme.
In fact, loyalty and customer advocacy programmes are an unstoppable duo when they're running in tandem.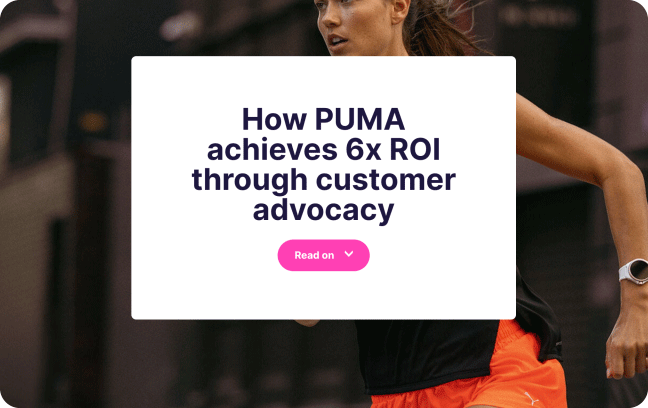 PUMA use their advocacy data to amplify performance across other channels
Once you've identified regular spenders through your loyalty programme, you can use this data to create a segment of loyal customers to promote referral to. To really win them over, offer an exclusive incentive they can't get anywhere else.
This also works in reverse.
For customers you know are frequently referring their friends (or those you've identified with a high propensity to refer), you can tempt them with extra loyalty points to sweeten the deal.
You can also use your first-party advocacy data alongside the data you're gathering through your loyalty programme to make your other marketing activities even more targeted. Just look at PUMA, who are feeding their advocacy data into Emarsys, their CRM platform, to inform and optimise their entire contact strategy.
All this gives you a 360-degree view of who your best VIPs truly are — and twice as many opportunities to make them even bigger advocates for your brand.
Discover even more ways you can amplify your marketing efforts through the power of brand advocacy in our A-Z of Customer Advocacy ebook.

The Golden Quarter: what Q4 2022 means for retailers in 2023
Never miss another update
Subscribe to our blog and get monthly emails packed full of the latest marketing trends and tips