The A-Z of Customer Advocacy
The A-Z of Customer Advocacy: A is for Acquisition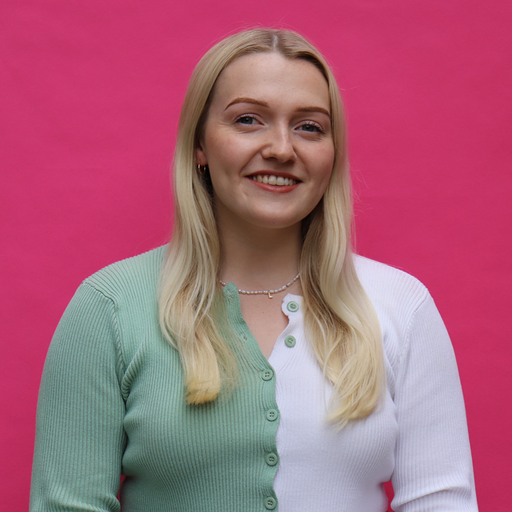 By Olivia Cox — January 31, 2023 -
Read time: 3 mins
Recently, we published our A-Z of Customer Advocacy ebook: the ultimate guide to transforming your business by turning customers into your biggest growth driver.
Now, we're putting some of these letters under the microscope to take a deeper dive into exactly what they mean for your business.
And where better to start than A?
In the advocacy alphabet, A stands for Acquisition. Read on to find out why (and how to apply it to your business).
The customer conundrum
You don't need us to remind you how hard it is to acquire high-value customers in 2023.
While the rising costs of digital advertising channels like paid search and social are beginning to slow down, they're still too costly to be considered truly sustainable growth drivers.
And these expensive channels aren't paying off like you need them to, as consumers become increasingly distrusting of digital ads.
In fact, research from Hubspot shows a mammoth 75% of consumers don't trust paid advertisements.
So, you're spending more, but seeing fewer new customers coming through the door.
Clearly, something's got to give.
Fortunately, there is a way to market to your target consumers in a way that builds trust without busting your budget…
The channel most trusted by 40% of consumers
Picture this. You fancy brightening up your smile, so you're on the lookout for a brilliant whitening treatment.
Who are you most likely to trust: the first paid ad you see on Google, or your work friend Shannon, who's got the pearliest whites you've ever seen?
The truth of the matter is, we'll never trust an ad as much as we trust someone we know who can tell us (or show us) the fantastic experience they've had with a brand.
Fortunately, you can build this all-important trust in a startlingly simple way: encouraging your customers to recommend your brand to others.
An optimised customer advocacy platform can increase new customer acquisition by up to 30%
Unlock a treasure trove of new consumers
By encouraging your customer advocates to shout about your brand to others, your brand's message will reach customers who might never have seen your paid ads otherwise.
And thanks to the high levels of trust associated with these recommendations (our Customer Advocacy Gap report found that referrals are the most trusted channel for 40% of consumers), they make a major impact.
When a consumer hears about you from someone they trust, they're predisposed to liking your brand themselves — and heading to the checkout.
If you're leveraging and tracking this trust through a strategic customer advocacy platform, you'll soon start to welcome a steady stream of customers itching to refer you onwards.
That's right. The customers who act on their friend's recommendation are 5x more likely to recommend you to others. And with each of these customers spending an average of 11% more on their first order, that's a seriously powerful network of high-value customers you'll grow through advocacy.
A referral chain in action
But when it comes to the transformative power of customer advocacy for your business, acquisition is just the start (in the case of our ebook, literally).
Ready to see the full picture and turn your brand fans into your biggest growth driver?

The Advocacy Awards: January's shortlist and winners
Never miss another update
Subscribe to our blog and get monthly emails packed full of the latest marketing trends and tips