Your 7 biggest misconceptions about referral marketing — debunked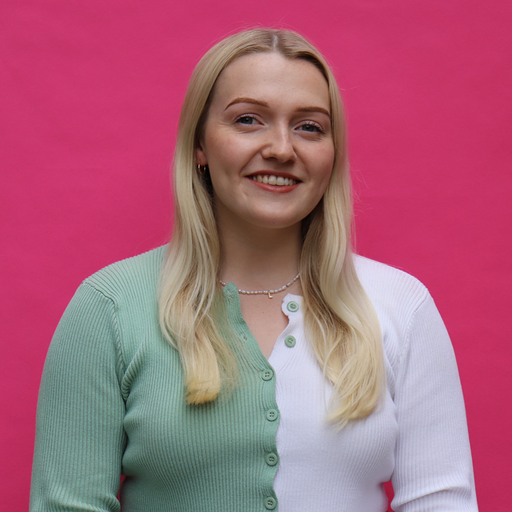 By Olivia Cox — March 16, 2022 -
Read time: 8 mins
What comes to mind when you hear the words 'referral marketing'?
Maybe you imagine a basic refer-a-friend widget. Perhaps you think back to a less-than-successful in-house referral programme. Or maybe not a lot comes to mind at all. We're not here to judge.
But we're going to put ourselves out there and say it. Whatever you think you know (or don't know) about referral, there's a good chance you're wrong.
It's not your fault. Years of haphazard in-house programmes, 'quick fix' add-ons and overly simplified approaches have put referral in the shadows.
And that's a real shame. Because a precision-engineered referral channel may well be the missing link that sets off an unstoppable chain of growth for your brand.
So, let's throw all those misconceptions out the window once and for all.
Here are the most common referral marketing myths – and the truth that lies behind them.

Myth #1: referral = discounts
If you've already dismissed referral on the basis that you're not a brand that discounts, hold up. Discounts are a high-performing referral incentive – but they're by no means the only option. There are plenty of other incentives you can offer customers as a reward for sharing your brand.
Free gifts, competition entries, third-party vouchers and charity donations are just some of the other ways you can motivate your customers to refer.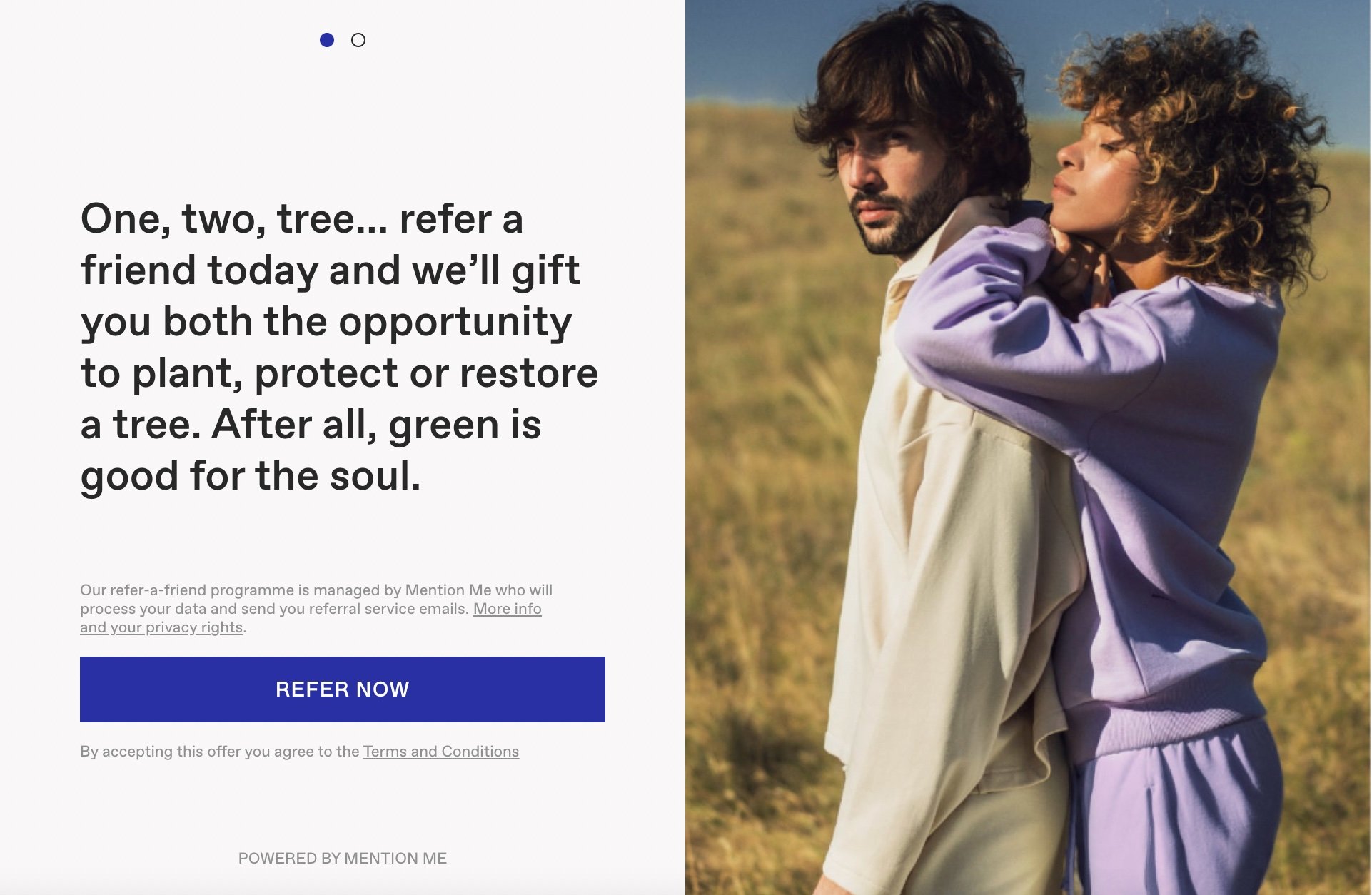 Pangaia offers a tree-planting incentive as an eco-friendly referral reward.

Our recommendation? A/B test referral incentives by cohort. That will soon tell you what most effectively encourages your customers to share your brand with friends.
And who knows — the results may surprise you. Pet insurer Animal Friends, for example, discovered that its customers are most incentivised to refer when offered a charity donation.
Myth #2: referral and luxury brands don't mix
With so many people viewing referral as nothing more than a machine pumping out discounts, we can't blame high-end brands for assuming it's not a good fit for them.
In reality, many luxury brands use referral to create a strong sense of exclusivity and community among its aspirational shoppers.
When a customer decides to refer a brand to a friend, they're making a statement: "I want to be associated with this brand".
The powerful social capital that comes from aligning oneself with a high-end brand is a great incentive to get customers sharing — without a discount.
Build up the air of exclusivity around your community of referrers by offering early access to new product launches, VIP events, and anything else that makes them feel special.
"With fewer premium brands offering a referral scheme, there's a great opportunity to stand out," according to Vervaunt. "Building a sense of community and exclusivity is essential for brands, especially those positioned in the premium sphere. By providing special offers through referral, these brands can create a culture for customers that makes them feel valued."
Before long, your network of referrers will be a sought-after club that all your customers want to be on the guestlist for.
Myth #3: referral only works for small companies… or big ones
Here's some two-for-the-price-of-one myth-busting for you.
Some brands are led to believe that referral can't work for them because of their size. And in many instances, that's not the case. At all.
You may think a referral channel is only an option for mega brands with a mega marketing team.
But referral shouldn't require all hands on deck. Our precision-engineered referral programmes are designed so you don't need to do any of the heavy lifting — our Referral Experts are here to do it for you.
On the other hand, if you're a big brand with an established name, you may not see what value you could get from referral.
The truth is that every brand with long-standing name recognition can benefit from a referral channel, as it engages your consumers in a personal way. That's why we work with retail juggernauts like ASOS, Puma and PrettyLittleThing.
Instead of seeing your name splashed across a billboard, referred customers buy from your brand because they trust their friend's recommendation. This makes them far more likely to engage with your brand (and five times more likely to go on and refer someone else).
Don't assume your brand is the wrong size for referral to work – speak with our team to find out for sure. We'll soon tell you if referral could be your new biggest growth-driver.
Myth #4: referral only suits retail brands
Referral may be a marketing channel most commonly used by retailers, but that doesn't mean you should count it out if you're in a different industry.
Many non-retail brands rely on personal recommendations, such as banks, insurance providers and travel companies. This makes them naturally referable.
Think about it: would you rather put your money into the bank you've seen advertised a million times on the tube, or the one your best friend tells you is saving them a fortune?
Yep, you'll probably trust your best friend. And by the looks of it, so would most people: finance and insurance brands had the highest conversion rate for referrals of any sector last year.
If you're not capitalising on your customers' regular recommendations, you're wasting a major opportunity to turn best brand advocacy software providers into growth.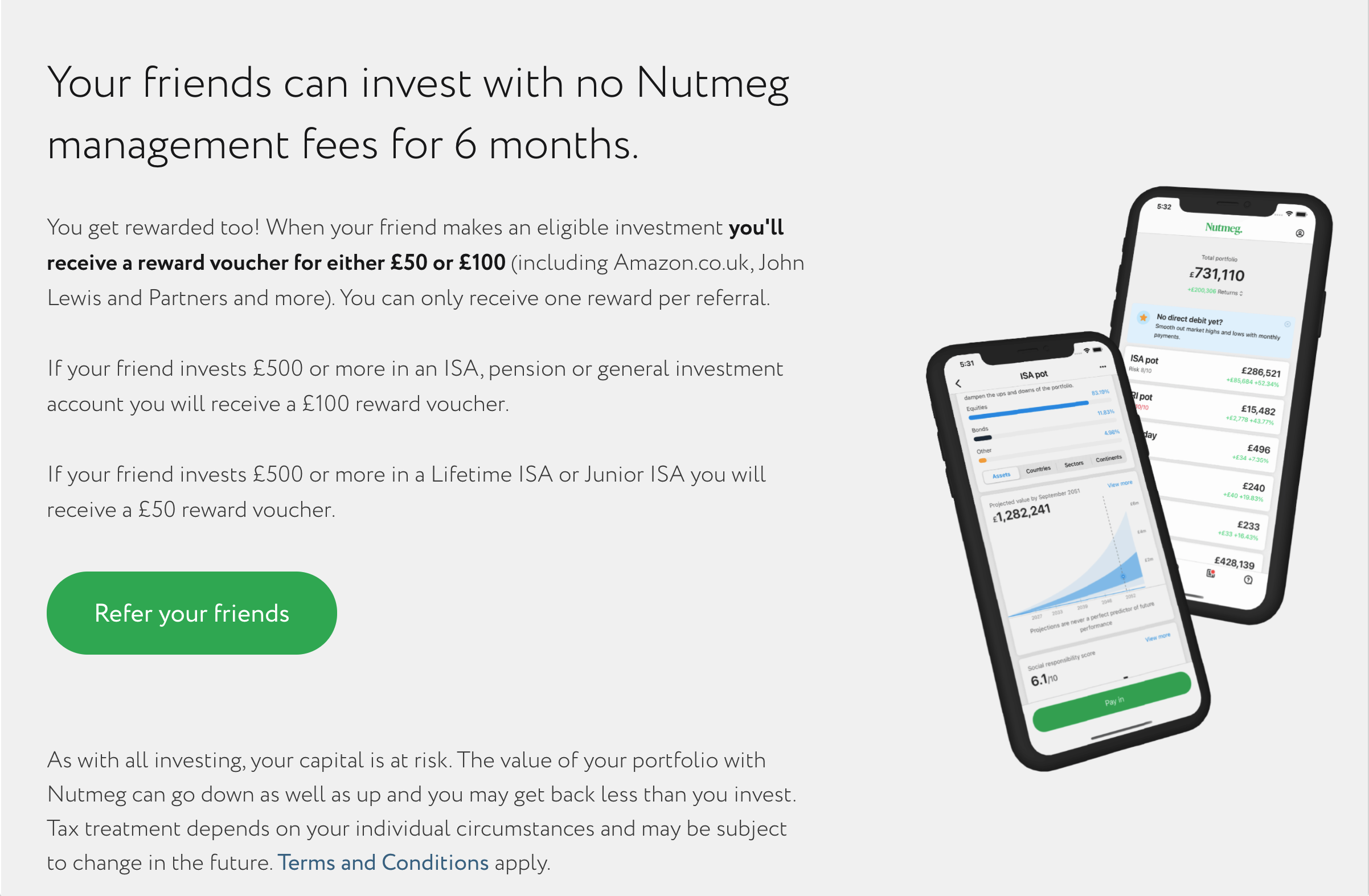 Nutmeg encourages brand recommendations from its happy customers through referral.
Myth #5: referral is a powerful acquisition channel … but that's it
Customer acquisition is a primary goal for most brands who set up a referral channel. But while it is an extremely effective acquisition channel, it can also do so much more.
Alongside bringing in heaps of new customers, referral encourages loyalty from your existing customer base, re-engages disengaged shoppers, strengthens your branding…
Actually, there are too many uses for referral to include in this blog post. Luckily, we've laid out 19 ways you can use referral in our Big Book of Referral Engineering® Applications.
And the benefits of referral extend far beyond the channel itself. By feeding your first-party referral data into your other marketing channels (like SPOKE did with paid social), you'll feel the seismic impact across your entire strategy.
Far beyond being a simple tool for customer acquisition, the list of things your brand can achieve with referral is almost as endless as the growth it can drive for your brand.
Myth #6: referral is easier to do in-house (and gets the same results)
Ever tried to set up your own referral channel in-house, only to find your results left a lot to be desired? You wouldn't be the only one.
Many brands interested in referral try their hand at setting it up themselves. What they don't know, however, is that running a referral channel in-house takes time, money, and risk.
Of course, this would all be worth it if your channel guaranteed exceptional results. Unfortunately, that's not quite how it works.
In reality, Marketing will probably rope in poor Bob the engineer to oversee a referral channel he knows nothing about, leading to underwhelming results and a rather miffed team. By outsourcing referral instead, Bob can focus on his day job while Marketing report their glowing results to the (very happy) board.
An in-house referral programme won't let you optimise your channel through A/B testing, which is critical for referral success. Not to mention, you won't have an on-hand Referral Expert to provide valuable insights that take your programme to the next level.
(Our precision-engineered referral programmes give you both of these… just saying).
Don't believe us? Find out how Oddbox acquired 4x more customers after switching from its in-house referral programme.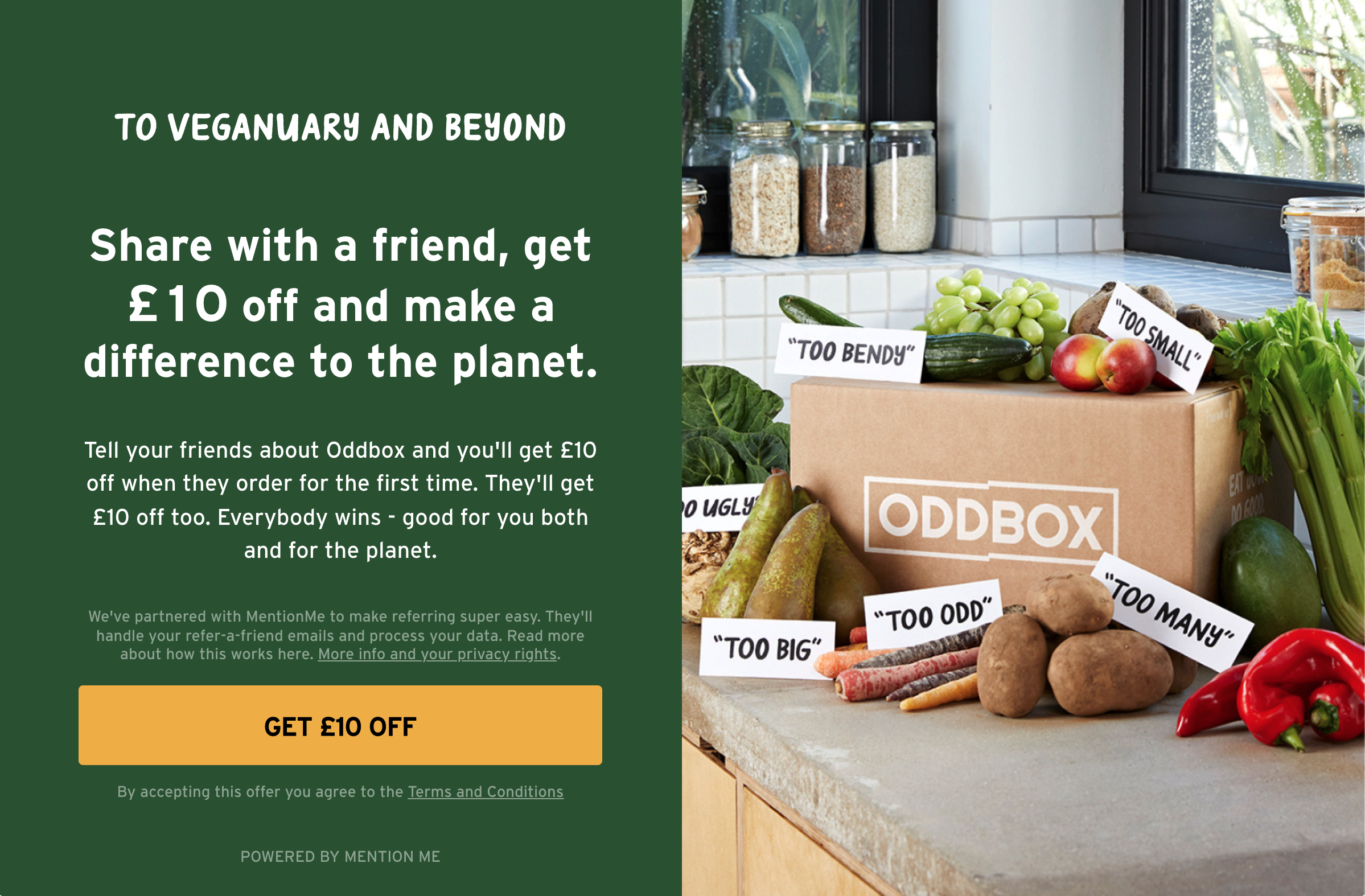 Oddbox accelerated referral performance after switching from an in-house referral programme.
Myth #7: referral does the same as a loyalty programme
While referral drives loyalty, it's not interchangeable with a loyalty programme. Honestly.
At their core, referral and loyalty programmes have two different missions. Referral wants to bring you new customers by engaging existing ones; loyalty wants to motivate your customers to keep spending their money with you (rather than your competitors).
Their core objectives may differ, but did you know that a loyalty programme and referral can actually work together to drive even better results?
That's right. Forget the idea that loyalty and referral are two marketing heavyweights fighting for a single spot in your strategy.
The two channels can actually be used side by side to show off your customer-centric approach loud and proud, which is essential for growth in 2022.
"Being a mission-driven brand is more important than ever before with the inevitable increase of competition in the ecommerce space today", according to Hain, Marketing Director at Woolman, Europe's leading Shopify Plus Partner.
"Referrals and loyalty contribute to your brand's mission to promote customer lifetime value and brand advocacy for sustainable growth."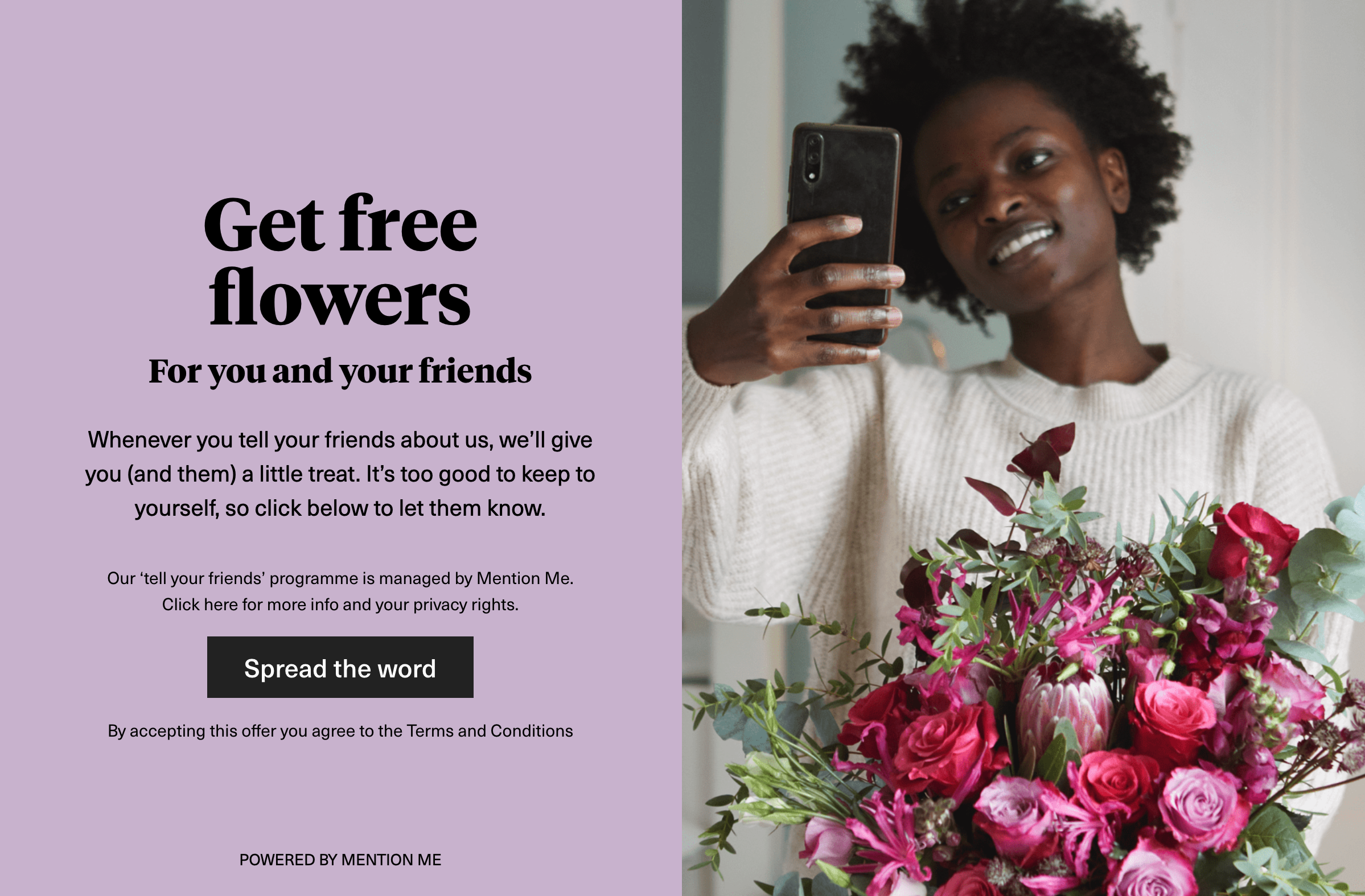 Bloom & Wild highlights its customer focus by offering free flowers to referrers and their friends.
Discover what referral can really do for your business
Hopefully, your misconceptions about referral have now been well and truly blown out of the water.
Perhaps you're even reconsidering your previous assumption that referral couldn't work for your brand.
You've probably still got questions (in which case, here are 12 you should be asking any potential referral provider).
But it's important to remember that not all referral programmes are created equal.
These myths may well ring true for some referral providers, but we're confident that our precision-engineered programmes firmly put these rumours to bed.
Want to find out for yourself how referral can drive 10x ROI? Get in touch. We'd love to show you what makes Referral Engineering® different from the rest.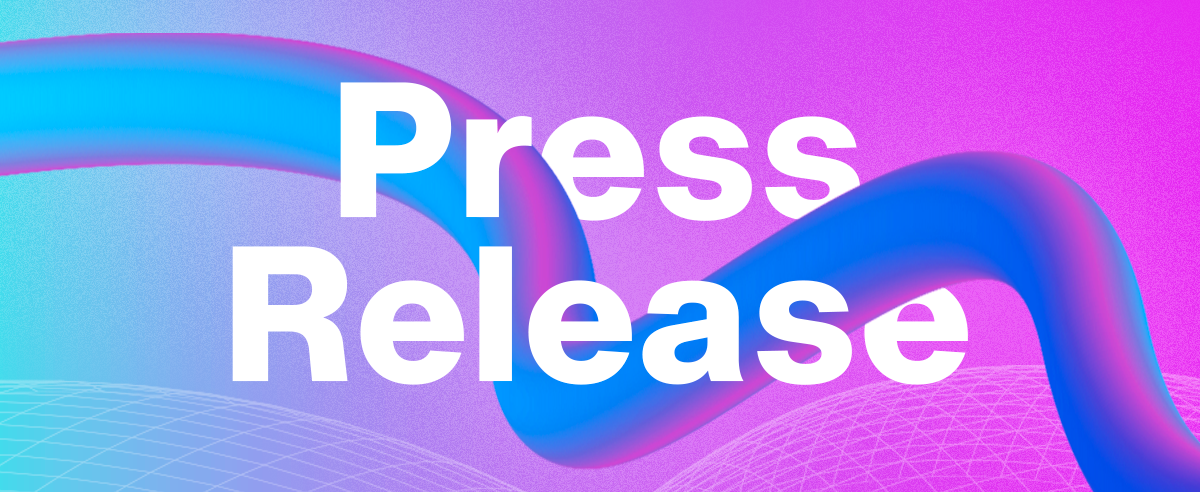 Kencko Fuels Rapid Growth with Mention Me Referral Platform
Never miss another update
Subscribe to our blog and get monthly emails packed full of the latest marketing trends and tips