How referral is driving success at Zipcar
Zipcar have a loyal customer base, who love the ease and convenience offered by the car club.
Wanting a referral programme to encourage, reward and track this advocacy, they turned to Mention Me. Read how their refer-a-friend scheme has become a key marketing channel to drive new customer acquisition.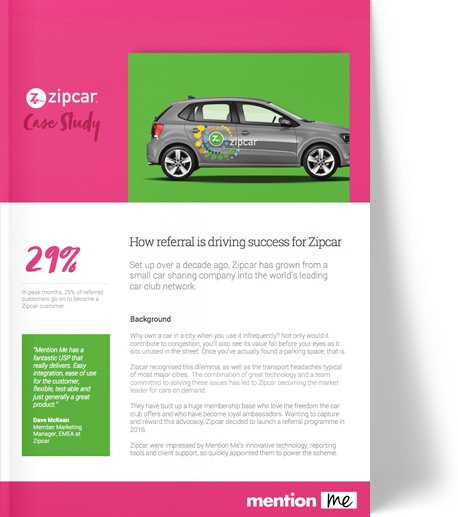 "Fantastic USP that really delivers, easy integration, ease of use for the customer, flexible, test-able and just generally a great product."
Member Marketing Manager EMEA, Zipcar