Maternity fashion brand Seraphine drives new client acquisition with referral.
Specialising in fashion-forward clothes for style conscious mums-to-be, Seraphine partnered with Mention Me in 2018 to support its ambitious growth plans.
Since then, the award-winning British brand has transformed referral into a key acquisition channel and gained interesting insight into the nature of sharing among soon-to-be and new mums.
To find out more and download our case study, please complete the form below.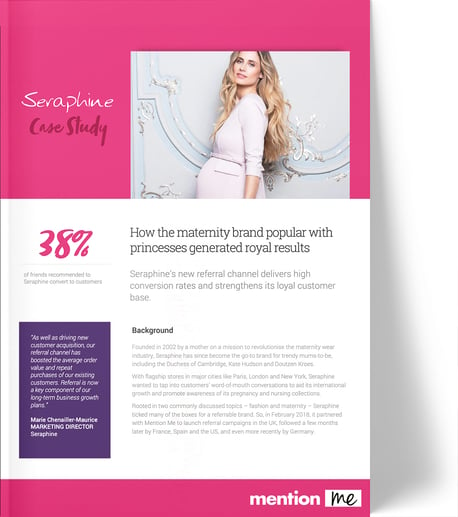 "As well as driving new customer acquisition, our
referral channel has boosted the average order
value and repeat purchases of our existing
customers. Referral is now a key component of our
long-term business growth plans."
Marketing Director, Seraphine