Marketing trends
What can High Street retailers learn from digital brands?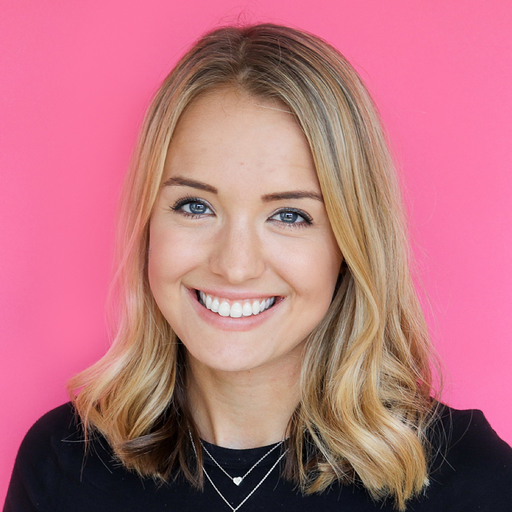 By Sophia King — May 28, 2021 -
This blog is part of our Life on the Digital High Street series. Join the conversation on social with #LifeontheDigitalHighStreet.
A couple of decades ago, a flagship store on a prestigious High Street was the ultimate status symbol for a retail brand. Shoppers would flock to marvel at extravagant window displays and spend whole afternoons browsing what the retail giants had to offer. The way we shop now, online, was a concept on par with humanlike robots and flying cars.
We may not yet have flying cars today, but many of the world's fastest growing brands are entirely online. Amazon alone clocks up more than 400 million visits every month. In contrast, shoppers reject once iconic flagship stores, backed by clunky websites, as relics of the past.
If High Street retailers were steadily jogging along the treadmill of change before the pandemic, Covid-19 cranked it up to an all-out sprint. Andrew Goodacre, CEO at the British Independent Retailers Association, believes we have witnessed "five years' worth of internet sales growth and five years of high-street decline" in a single year. Subsequently, High Street stores are now spinning their legs trying to adapt to the new pace of retail, knowing a painful fall is inevitable if they can't.
Despite the UK inching ever closer to the end of Covid-19 restrictions, the High Street may never regain its former status. Instead of a bustling hub of activity, many are now near-deserted, populated by more pigeons than people. Covid has changed more than our shopping habits; it's completely revamped our lifestyles. More than one million people never intend to return to the office full-time. Instead of popping in-store during lunch breaks, they're browsing online while working from home.
That's not to say, however, that it's all over for the High Street. When non-essential shops reopened on 12th April, pent up consumer demand was evident in the snaking queues outside shops like Selfridges, JD Sports and Primark. Ecommerce sales dropped by 6%.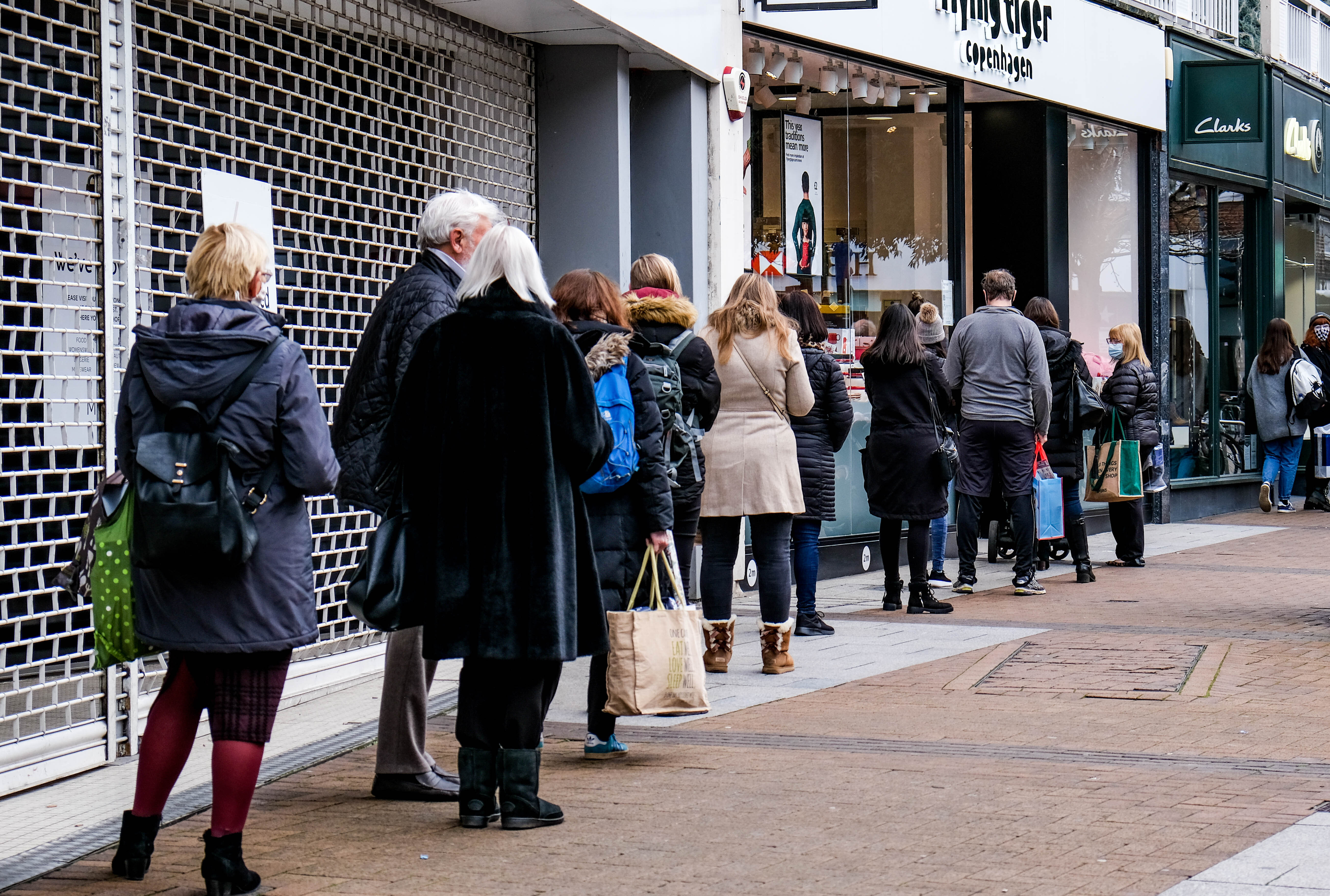 Shoppers queue outside recently reopened High Street stores
Despite the economic hardship Covid-19 has caused for many, it's clear consumer appetite remains. The challenge for multichannel retailers now is to capture – and satisfy – this appetite in a way that keeps customers coming back.
To investigate how they might do this, we've looked to the online brands rapidly scooping up market share as legacy retailers plan their next move.
Here are 5 learnings High Street retailers can take from digital brands.
Improve your online customer journey
If you were one of the few people left on the planet in denial about the future being online, the pandemic likely changed your mind, fast. Overnight, the alarm bells of relying on a physical presence became deafening. The brands that ignored them saw sales and market share plummet.
Reeling from the past 16 months, these stricken brands are trying to figure out how they can recover quickly and compete with digitally native businesses. The good news is, they can. If you fall within this category, there's reason to be hopeful.
For many marketers, the pandemic eased tight internal restrictions on implementing new technologies and strategies. According to global affiliate marketing network Awin, 57% of retailers claim they had 'unusual freedom' to innovate their approaches to customer acquisition last year. There's never been a better time to finally implement that referral marketing platform or customer-led growth strategy.
But acting quickly is crucial to recovery. Put your money where your mouth is and invest in the right resources. Get tools that speak to one another to create slick user experiences and automate processes that free up your teams to focus on the tasks robots can't. Hire talented professionals with the knowledge and vigour to lead your digital transformation. Siloed digital teams are a thing of the past; for a successful future, digital must be fully integrated with your business strategy.
Don't be fooled by the queues outside recently reopened brick-and-mortar stores. Pent up demand from consumers desperate to get out of the house is not the same as sustained demand, which is unlikely to ever match pre-Covid levels. Consumer behaviour has changed for good – adapting to this is essential to surviving the coming year and beyond.
Provide seamless multichannel experiences
Despite what the endless headlines might have you believe, a physical presence on the High Street is often an advantage. If it wasn't, online retailers like MADE.com and MATCHESFASHION wouldn't have opened physical spaces, while many others regularly host pop-ups.
These businesses recognise that physical stores provide a powerful touchpoint for engaging target consumers. As well as building brand awareness and affinity that converts into long-term revenue, these spaces generate profit over the short term. Forrester has found 30% to 40% of consumers using click and collect buy additional items once in-store.
While ordering something with a couple of taps on a phone might seem like the ultimate in convenience, this isn't always the case. There are some products that will always be better tried and bought in person. Perfume, for example, and more considered purchases. Spending thousands on a sofa based purely on photos and reviews, no matter how glowing, feels a risky move.
The danger comes when retailers rely purely on these physical experiences. Not everyone wants to go in-store, especially now it involves masks, one-way systems and queues. Offering alternative options is crucial to keeping customers browsing and buying from you, not your competitors. Can your customers try on products virtually, like Mister Spex? Can they visit a sister store in person, like Snug Sofa?
And master basic expectations when bridging the gap between on and offline. As anyone who has lugged a bulky online purchase through town only to be told it can't be returned in-store knows, failing to do so can significantly damage the customer experience.
Once you've done this, consider how you can unite on and offline experiences to delight your customers. After piloting it in Spanish cities last year, fashion retailer Zara launched in-store mode. The integrated stock management system lets customers order then collect clothes within 30 minutes; in-store, they can use the app to find products viewed online, then reserve fitting rooms to try them on.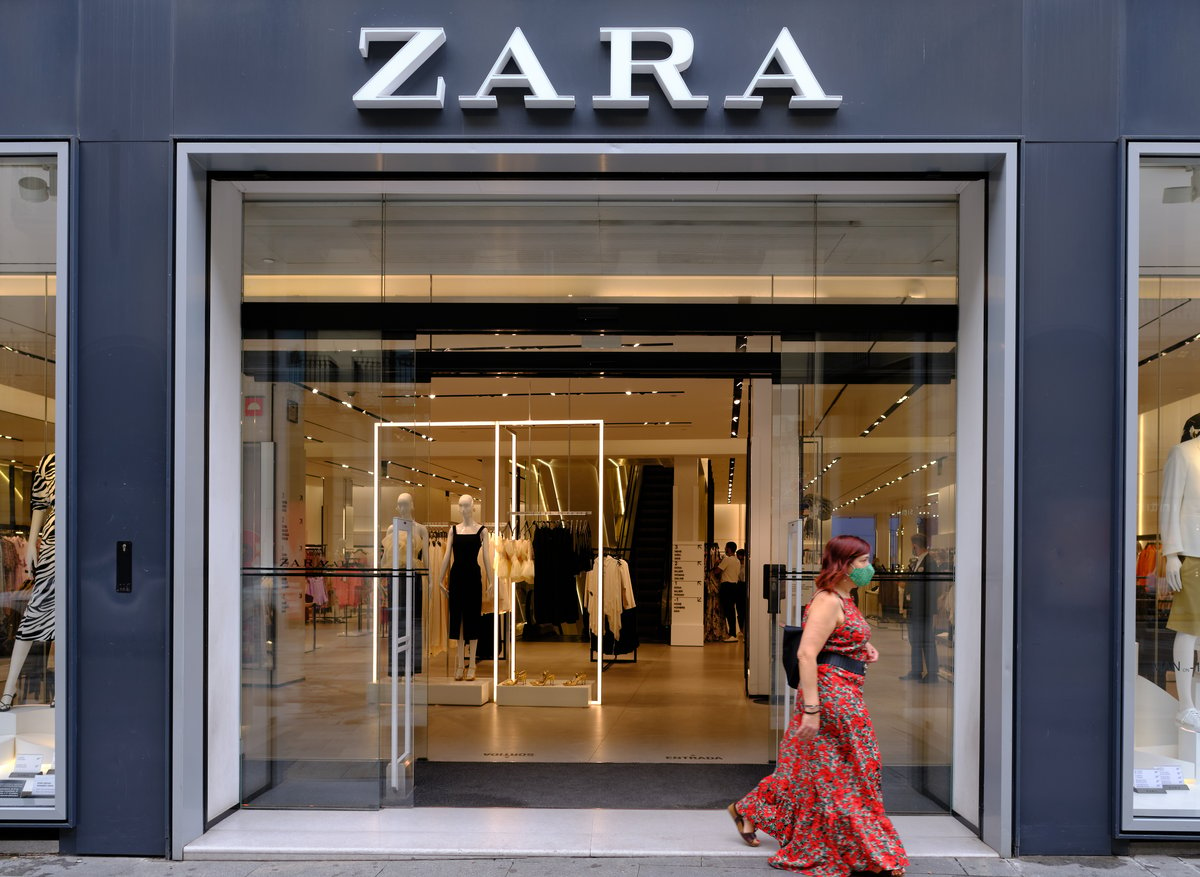 High street retailer Zara has introduced in-store mode for customers
As well as driving repeat purchases, these tools equip you to learn about your customers and tailor their experiences. Zara's app invites in-store customers to checkout online, meaning the fashion giant can track customer purchases, whether they're shopping in store or from the comfort of their sofa.
And don't think the multichannel experience ends once your customer places their order. Physically receiving the order is one of the happiest points in the customer journey. Tap into this by including inserts that surprise and delight, such as handwritten notes or incentives to buy again. Our partner Retain.me, for example, lets retailers include physical inserts that can track customers usage, whether they're online or in-store.
Get personal
Being customer-centric is about more than putting it in your mission statement. A truly customer-centric business makes every decision based on their customers, continuously engaging with them to understand their changing needs. Ideally, you want to identify what your customers want before they even know it themselves, like the pure play online brands offering at-home meal kits in the early days of the pandemic.
Of course, this is easier said than done – especially if you're a legacy retailer with thousands of employees. But it's the job of those at the top to instil that market-oriented approach and embed it at every level of the business.
Once you get to know your customers – and we're talking really getting to know them through focus groups, surveys and ethnographic research – create segments of similar customers.
Many High Street retailers are perceived differently by groups of customers. Rather than trying to please everyone, identify your most important target customers and hone in on them. Why should Barbara, 55 year old receptionist from Bromley buy from your ladies' fashion range? What can you offer her beyond your competitors? How can you make her life better? Effective segmentation and targeting is as much in what you do as what you don't do. Focus on Barbara and her walking club friends; forget 25 year old high-earning Carl and his drinking buddies.
Identify exactly what it is about your business that should attract your target customers, then refine your marketing to effectively target each segment. Rather than, for example, sending out a monthly newsletter to every subscriber promoting the same goods, use dynamic content to promote products most likely to resonate with shoppers based on previous purchases. Make it feel personal, whether that shopper is online or in-store (or both).
Keep adapting and experimenting
Much of the success of digital-first brands is their agility – a strength that became particularly prominent when lockdown hit. Almost right away, these brands connected with their customers to find out what they wanted, then doubled down to fulfil those wants. Look at Grind, a London coffee shop that pivoted to offer online coffee subscriptions, complete with compostable, millennial pink packaging.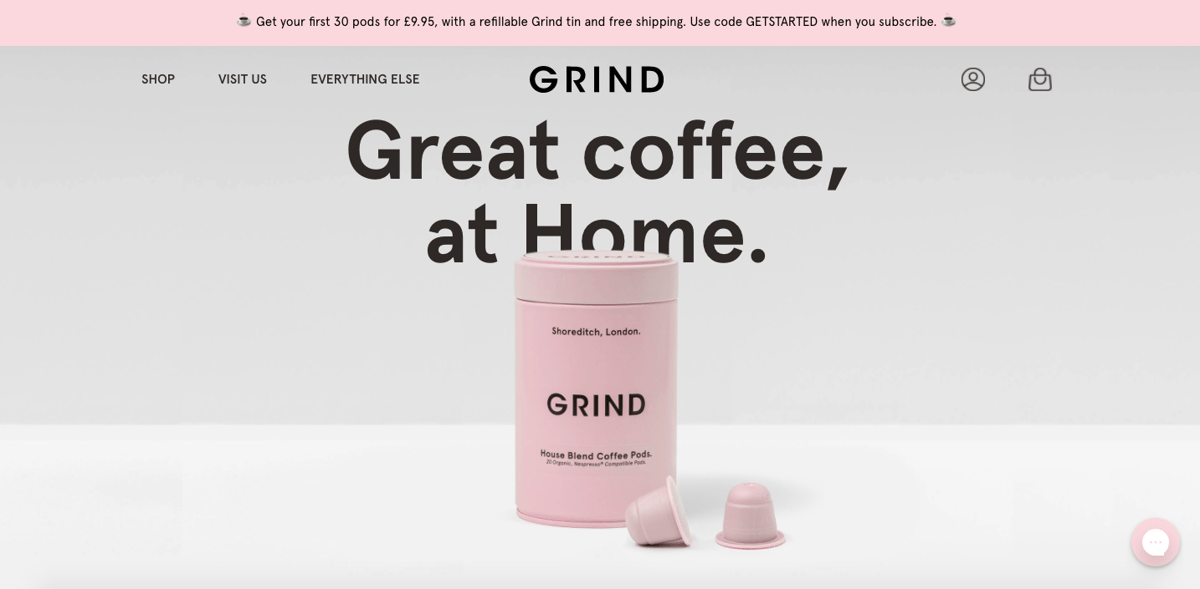 Coffee shop chain Grind now sells products online
Long-term strategy planning undoubtedly has its place, but it can't underpin every campaign. Don't be afraid to test quick and dirty tactics, such as time-limited incentives or one-off product bundles. Invest with minimal overheads, so you have little to lose if the risk doesn't pay off.
The worst of the lockdown may be behind us (we hope), but consumer behaviour will continue to change. And their expectations are even higher. If 30 year old Kate can enjoy a Michelin-starred meal twenty minutes after ordering it from her bed, why should she wait 5 to 7 working days and pay for the delivery of a t-shirt?
Like a scientist in the lab searching for the latest magic pill, experiment. Keep trying new approaches with your customers. Not every one will be a success; that's okay. Learn from them and try again. You'll be amazed by how much you've learnt and achieved when you look back at the end of the year.
It might feel risky but in reality, the biggest risk of all is doing nothing. Wait too long to implement that new strategy, and your online competitors may well have backed you into a corner beyond recovery.
Build a community
Human connection is one of the most powerful influences on our behaviour. Tap into this by turning your customers into a community. One rooted in living and proudly sharing your brand purpose with the rest of the world.
Not every member of your community will buy from you, and not everyone who buys from you will be part of your community. That doesn't matter. What does matter is you're nurturing a group of people who care about your business beyond what you're selling. If they haven't bought it yet, there's a strong chance they will one day.
Sweaty Betty is a great example of a brand getting this right. As well as selling high-quality products, the British retailer offers workout sessions, wellness tips, motivational stories, nourishing recipes and more, all underpinned by its mission to empower women.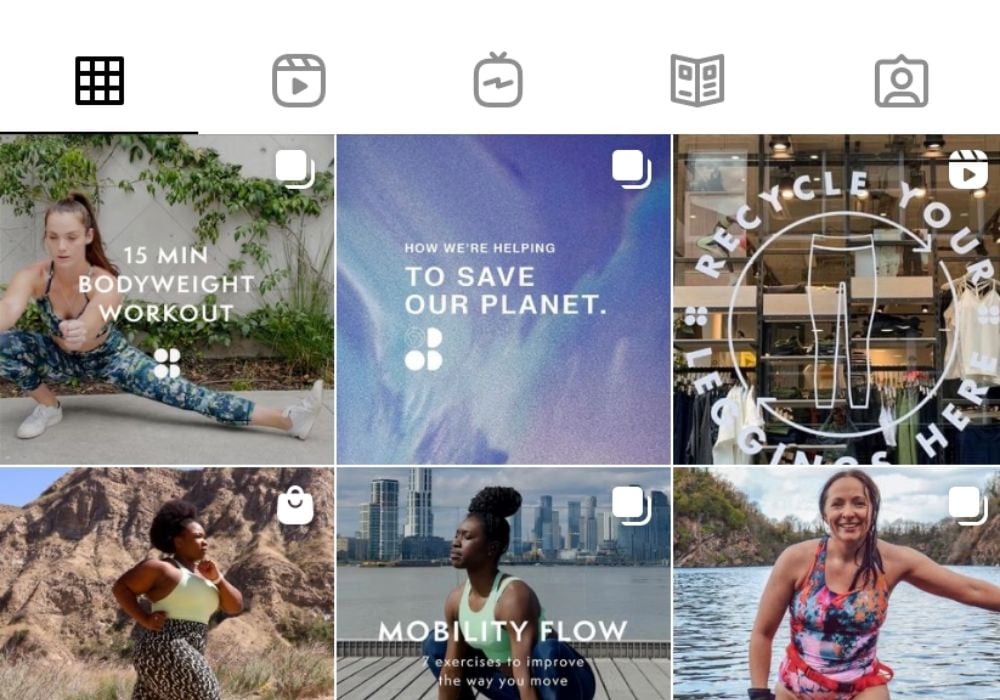 Sweaty Betty's Instagram grid reflects its mission to empower women
Everything Sweaty Betty does is rooted in its community. In the words of Matilda Egere-Cooper, its Head of Content and Social: "It's about listening to what they've got to say, sharing their stories, and showing that we care". It's an approach that's obviously working: the British retailer currently counts more than 600,000 followers on Instagram.
Think about how you can bring your community to life on and offline. Promote your values with unmissable posters in-store; invite customers to real-life meet-ups and group events; bring your values to life in your actions, such as H&M promoting sustainability through its clothes recycling bins.
Your best marketer isn't the person sat beavering away at their laptop. It isn't the person giving the impressive presentation at your company meeting. Your company's best marketers are – or, rather, should be – your customers.
51% of consumers trust a recommendation from their friend more than any other advertising. Offer products and services your customers love, and they'll tell others about it. People who will listen and may well become customers themselves.
The High Street isn't dead; it's different
As the collapse of the once iconic Topshop shows, an established physical presence is no longer enough to guarantee your place on the digital High Street.
In 2021, shops are more than somewhere to try on clothes and complete transactions. They're experiential spaces where consumers can connect with brands that share their values and beliefs. And they're centred on the customer. This is retail on customer terms: experiences rooted in functionality, use and value.
Rather than see digital and physical channels as competing, take advantage of having both. Bridge the gap to create seamless customer experiences that stand out. Experiment with how to attract your target customers, constantly testing and learning what gets their attention.
In the words of Justin Pearse, editor of Ecommerce Age, in this video: 'Don't stop. Don't stop the move to providing a fully integrated experience across all your channels. Make sure your brand is seamless and frictionless across every channel. Give every customer an amazing experience, no matter where they are".
The High Street isn't dead; it's different. The businesses that embrace this will thrive.
What else can High Street retailers learn from digital brands? How do you believe the future looks for Life on the Digital Street? Let us know by joining the conversation on social #LifeontheDigitalHighStreet.

Loyalty vs referral: real brand love happens in public, not private
Never miss another update
Subscribe to our blog and get monthly emails packed full of the latest marketing trends and tips