With a mission to make homes remarkable though distinctive design, beautiful craft and fair prices, Swoon Editions have built up a loyal customer base. Keen to harness this advocacy they decided to launch a referral programme, and selected the Mention Me platform to power it.
Their approach of launching products in limited edition batches means that their products are highly coveted - the ideal environment for driving referrals and increasing customer acquisition. Referrals can be particularly successful when linked to products which are seen as unique or scarce.
Through a programme of AB testing of all elements of the referral scheme, Swoon are already seeing great results!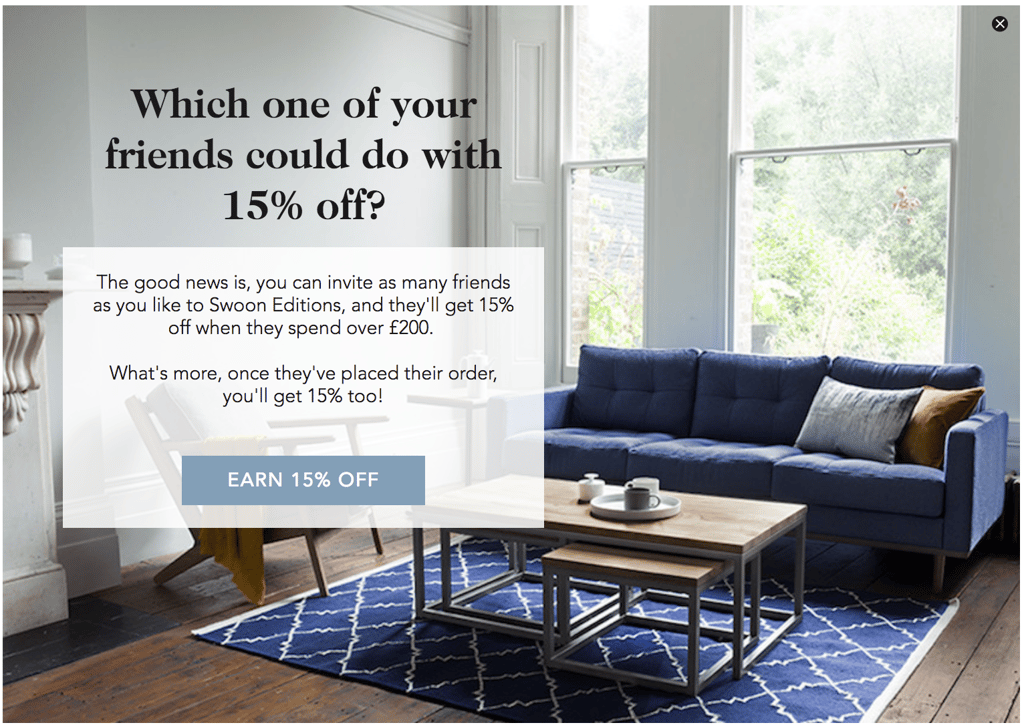 Download the Swoon case study to find out:
How refer-a-friend can increase the average order value (AOV) compared to non-referred customers
How simply testing a % discount Vs a £ discount can have dramatic results
Which points in the customer journey are ideally suited for referral messages