Swoon Editions, the online retailer of beautifully handcrafted furniture has appointed Mention Me to power a new referral programme. Established in 2012, Swoon is on a mission to make homes remarkable through distinctive design, beautiful craft and fair prices. The business model uses real-time sales data to test demand quickly on limited edition batches and then scale production on the most popular pieces. It is backed by Octopus Investments and Index Ventures and is one of the UK's fastest growing furniture brands.
Chief Marketing Officer Noel Eves explained: "This demand based feedback loop is key to the success of Swoon, and harnessing this engagement via referral is an obvious next step in building our customer base. The AB testing functionality provided by the Mention Me platform reflects our customer centric approach and enables us to identify the rewards and messaging which resonate with our customers".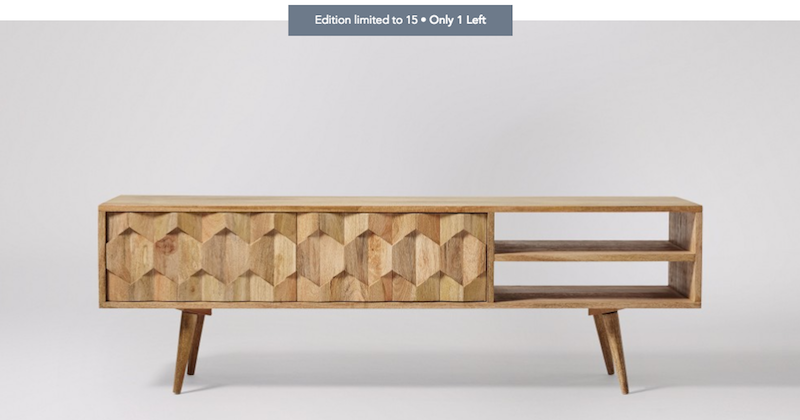 Andy Cockburn, co-founder and CEO of Mention Me said: Referrals can be particularly successful when linked to products and services which are seen as unique or scarce. The Swoon approach of launching products in limited edition batches provides the ideal environment to capture brand advocacy and drive new customer acquisition. We are delighted to be working with them to help reward their brand champions for sharing their love of the Swoon Editions concept".