Mention Me has been selected to power the referral programme for onefinestay, the hospitality company that offers unprecedented levels of service for stays in the finest homes.
Founded in London in 2009, onefinestay was last year acquired by Accor Hotels. Currently offering high end accommodation in 6 cities, it has plans to expand to 40 cities over the next 5 years. With a focus on providing accommodation with "space, character and comfort", backed up by a vetting process and guest services, onefinestay offers something different to the basic home rental company.
It combines the space and flexibility of a home with the services of a hotel, something its customers love. So the company wanted to provide these customers with a platform where they could share their great experiences.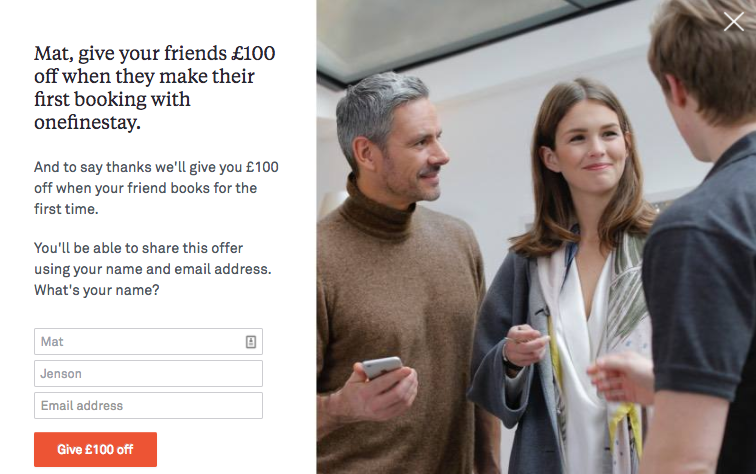 Joe Tinston, Director of Ecommerce explained; "We are aiming to expand the business over the next few years, and know that the positive sentiment of our customers, demonstrated by our high NPS scores, will be a great tool for growth through referrals.
We chose the Mention Me platform as they offered superior technology combined with excellent customer support. This enabled us to get our referral campaign live with a matter of days."
Onefinestay joins a growing number of companies that have partnered with Mention Me to harness positive word of mouth to drive new customer acquisition. Andy Cockburn, co-founder and CEO of Mention Me said "Refer-a-friend is the ideal marketing channel for the travel sector. Customers are heavily invested in the experience and are keen to share great service with friends. We look forward to working with onefinestay to reward their happy customers."