People
'I've had an amazing experience': onboarding at Mention Me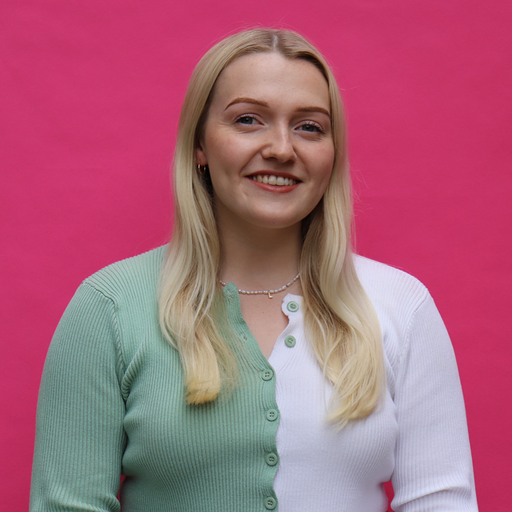 By Olivia Cox — July 27, 2022 -
Read time: 4 mins
Fancy a glimpse into what life is like for a new Mentioneer? We know just the person to ask...
Can you give us a quick introduction?
I'm Dom, a Talent Partner here at Mention Me. I work with our Sales, Client, Data, Marketing, People, Finance and Operations teams (basically, with every team besides Product and Engineering).
I've been here for just over 3 months, which has absolutely flown by. I'm already feeling very welcomed and settled as a Mentioneer!
Why did you choose to join Mention Me?
Martech wasn't a sector I'd considered before, but it felt like the perfect space for me to use my ecommerce and digital experiences — and learn more. Funnily enough, both of the previous companies I've worked for are now clients of Mention Me. Tech, in general, is fast, and fun, and there's lots of innovation, which I find super exciting and interesting.
For me, one of the most important factors to consider when deciding which company to join is the people. I visited the offices during the process and got a very welcoming feeling from everyone I met. Everyone spoke very highly of Mention Me, and I could see myself learning from and growing a lot with those around me.
Also, joining a fast-growing company (like Mention Me) is always exciting from a Talent Partner's perspective. The People team was already working on some great initiatives in areas such as ED&I and employer branding, so it felt like we really aligned on what we all wanted to achieve.
What have been the highlights so far?
We've done so much as a team in a short space of time, which makes me really excited for what's to come in the future.
June was a crazy month onboarding-wise, which was a great achievement for our team. We had 11 new joiners — when the company is made up of 130 people, that's a pretty significant increase! We're also seeing more diversity and representation in our applicants and new joiners, so it's great to see the initiatives we're working on are already making an impact.
There've been loads of other wins, including launching Celebration Days, countless ways we've improved the candidate experience, launching a new Careers page, and lots of employer branding initiatives.
I've still got my eyes on a "Wheel of Wow" spin, which is the ultimate Mentioneer's reward for doing a great job — but receiving a comment from Andy (our CEO and co-founder) was also a big win for me.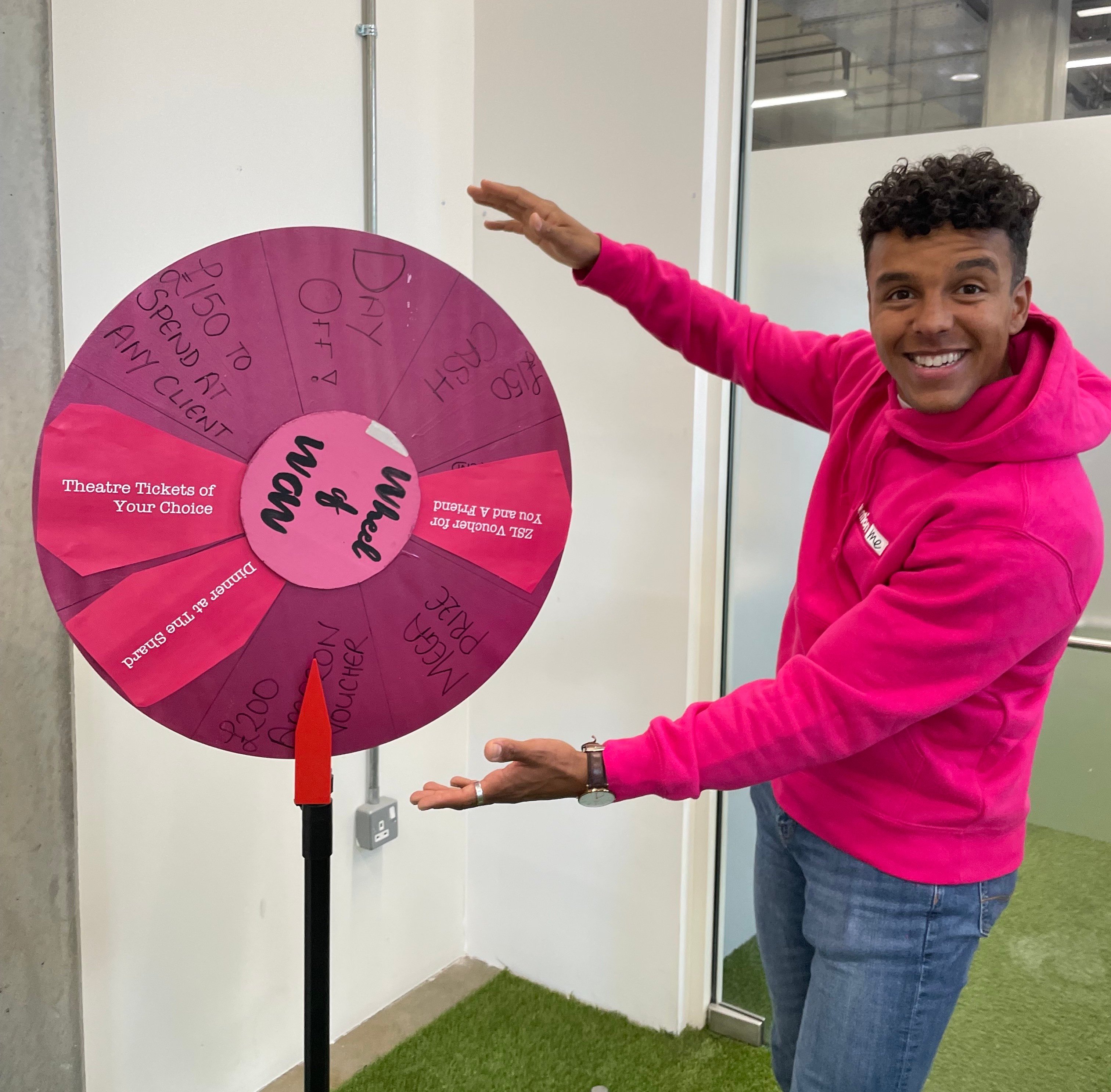 First stop: a compliment from our CEO. Next stop: a spin on the "Wheel of Wow"?
What was your onboarding experience like?
The onboarding experience at Mention Me has genuinely been the best I've ever experienced. A lot of thought had gone into making sure I felt welcomed and could learn about the other teams, company journey and product without being too overwhelmed by bags of information.
On my first day, I had so many people coming up to me to introduce themselves and show a genuine interest in meeting me. I was asked to give a short introduction at the weekly all-hands meeting and also had an off-site lunch with Ash, who I report to.
As part of the onboarding process, in the first few weeks, I spent time with both of our co-founders and each department manager to better understand Mention Me and what each team does. This was a great introduction to the people I'd be partnering with to support their hiring, and it helped me learn more about how all our teams interlink.
Fast-forward a few weeks, and I'd been allocated my house (come on team Lioness!) by Mention Me's equivalent of the Hogwarts sorting hat. We compete in our teams in events such as the Bake Off, or our recent summer sports day.
I also shared my "fun fact" at my first monthly meeting, and joined a few of the social activities including the 6-a-side team. There's loads to get involved with — such as football, running, book club, or board games — so whatever you're into, there's something for everyone. It's a great way to meet people in a less formal environment.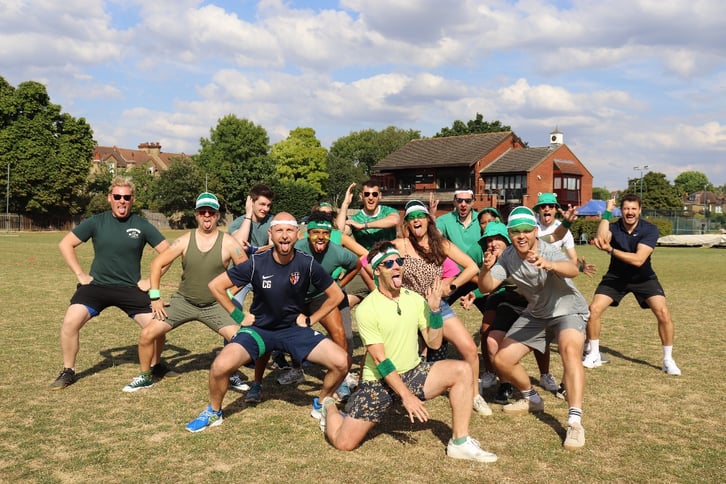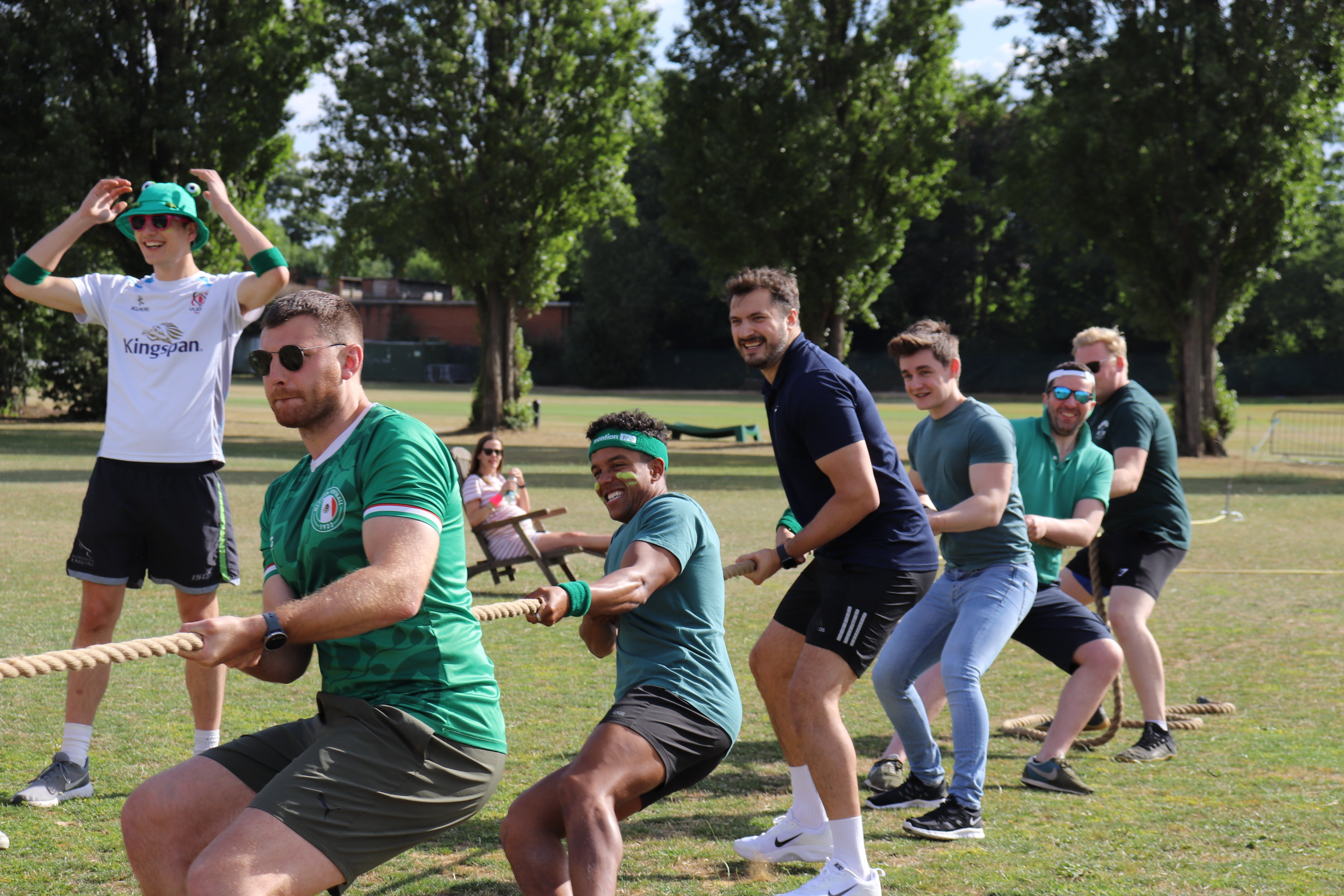 Dom gets competitive with Team Lioness at the Mention Me summer sports day.
What would you say to someone thinking of joining Mention Me?
I'd say that I've had an amazing experience so far. The company is full of intelligent people that bring brilliant ideas to the table. One of the company's biggest strengths is that we have a very open culture, acknowledge where we can do better, and get together to discuss how we can improve. I'm excited to see what the company can achieve in the next few years, and you should be too!

If you're interested in joining Dom and becoming a Mentioneer, check out our Careers page to check out our open roles, or drop Dom a message on LinkedIn to have a chat.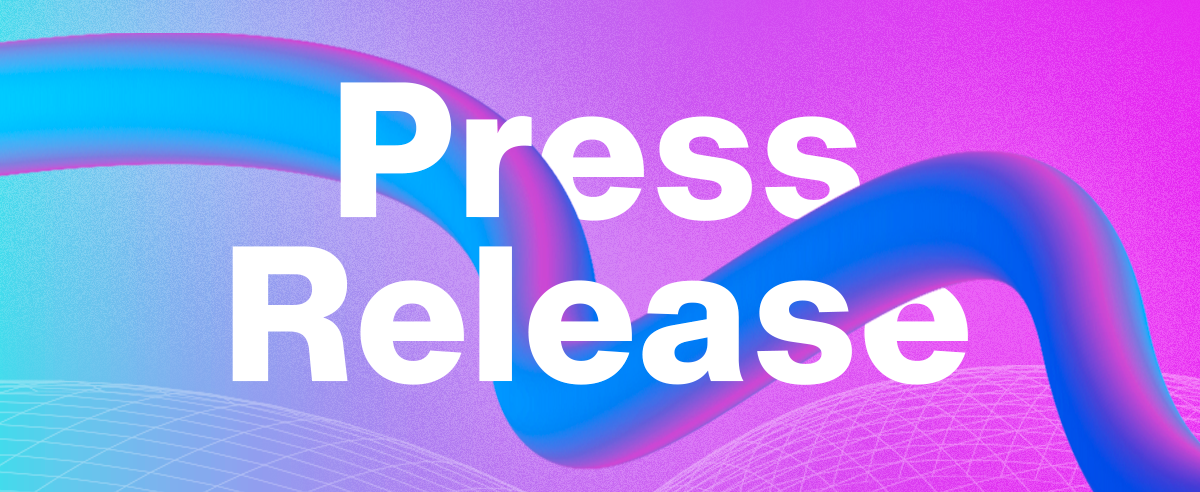 Press Release: Summer sales of home and garden products climb despite cost-of-living crisis, yet fall short of Covid boom
Never miss another update
Subscribe to our blog and get monthly emails packed full of the latest marketing trends and tips