Ribble Cycles have built up a loyal following of brand advocates. Many of these customers have a network of fellow cycle enthusiasts, so are well placed to share the love of the brand.
Wanting to encourage, incentivise and track these recommendations, Ribble turned to Mention Me to power their referral scheme. The Mention Me platform is helping them achieve great results:
"We've tested different reward structures that have driven referred AOV significantly higher than our other channels" - Matthew Lawson. CDO Ribble Cycles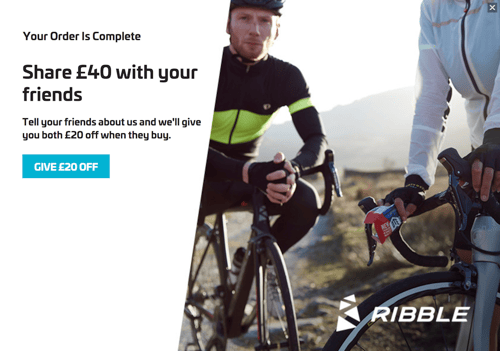 The platform has enabled Ribble to test a variety of offers, creative and copy to find out what resonates best with their customers.
Read the Ribble case study to read more about how they have turned refer-a-friend into a key marketing channel.