People
A day in the life of... John, our Head of Client Onboarding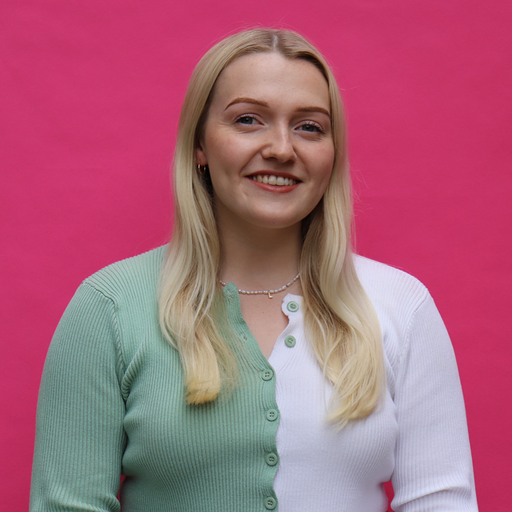 By Olivia Cox — October 22, 2021 -
In our monthly 'A day in the life of...' blog series, we'll talk to someone from the Mention Me team to find out what they get up to in their job, what makes their work rewarding, and how they like to unwind at the end of the day.
This month we chatted to John, Head of Client Onboarding, to learn how the onboarding process has evolved since he joined Mention Me.
What does a typical working day look like?
It's very mixed! I spend a lot of time catching up on what's going on with the clients that are currently onboarding, so I'm looking through these updates for most of the day.
We're constantly trying to make the onboarding process better and easier for clients, so there's always time allocated for these ongoing projects.
Sometimes tasks are planned, and sometimes things pop up which we'll have to review. Lately, I've also been spending a lot of time working on my own projects.
What's the best thing about your job?
The best thing is definitely getting to work with so many different people, both internally and externally. We're probably one of the departments at Mention Me that has the most contact with other teams, including Operations, Design, Product, Engineering, and even Finance.
It's also great working with clients, as we deal with all types of people: developers, marketing managers, ecommerce managers, UX designers — you name it!
Which teams do you work closest with?
We work with our Operations and Design teams mostly, because they're part of our process for onboarding. We also work side by side with Client Managers and Strategy Managers when we're launching clients.
How do you measure success in your job?
There are a couple of things we measure success on. There's the time it takes to launch a project; we typically aim to launch everybody within a 30 day period.
The other criteria is not just launching clients as quickly as possible, but also making sure that their programmes are successful, that we've launched with as many promotion points as possible, and that the programme has a lot of visibility.
You have to find that balance between launching quickly, and launching something that really stands out and works well.
What sort of company is Mention Me to work for?
It's the type of company that gives you space to expand beyond your role. One of the things that I've always liked about Mention Me is that if you see something that's broken, or something that could be better, there's a lot of encouragement to go and improve it.
There's also a great company culture — we try to make things as fun as possible!
What were you doing before you joined Mention Me?
I was doing a similar role in the tech travel sector. I've always been working within the project implementation and onboarding space.
What is your proudest work achievement?
When I joined Mention Me, we didn't really have an Onboarding Project Manager role. There was a Client Success Management role, which kind of did everything, so I essentially built a new team and process from scratch.
With that new process came new tools that we use for onboarding, and we've also worked to provide better instructions for clients, so they clearly understand what they need to do.
We get a lot of good feedback about the tools we use and the process we follow, so that's definitely what I'm proudest of.
What's your most memorable Mention Me moment?
I've been here for more than three and a half years, so there have been a few!
A lot of memories have been from our different social events — I'm never going to forget the first one we went to as a team. We went to a theme park, and I'm not the rollercoaster type at all, but I was convinced to go on a big one. It was actually quite fun!
Launching clients is also always exciting, particularly when I've been involved with big brands such as ASOS.
What's your favourite way to unwind?
I used to play a bit of guitar when I was at university, and then I started playing again when the pandemic hit. It's becoming an expensive hobby, because I'm on my third guitar now! At the end of the day, even if I just play for five or ten minutes, it allows me to switch off.
There's that, and playing with my daughter. She's 19 months old now, and she's super cute, so that makes the end of the day a lot of fun.
We're currently hiring at Mention Me – and you could be exactly who we're looking for. Take a look below at all our available job roles and find out how to apply.
Introducing Referral Engineering®: the science of turning disengaged customers into your brand's biggest cheerleaders
Never miss another update
Subscribe to our blog and get monthly emails packed full of the latest marketing trends and tips