People
A Day in the Life of VP Product & Marketing
By Valerie Mann — December 10, 2019 -
Welcome to our 'A Day in the Life' series. Each month, we chat with a Mention Me employee to find out more about their role and what it entails, (as well as potentially unearth a fun fact or two!).
This month's interviewee is Courtney, VP Product & Marketing.
Tell us about your typical day.
I start the day early so I can organise my family before getting to the office for 8.30am to catch up with the team.
I spend most of my workdays in meetings, sometimes as many as 7 or 8 hours each day. These mostly involve working through the strategy and execution of various projects involving my areas of the business. That could be anything from planning marketing events to product design, bringing a new product to market or working on a new piece of creative work.
I like spending time with people and working through problems in innovative ways that inspire everyone to contribute.
What's the best thing about your job?
There are a number of great things about my job.
I love making an impact across lots of different parts of Mention Me.
I love working in a team (in any discipline) and ironing out details of how we're going to execute an idea we all believe in.
I love watching my colleagues learn, succeed and conquer new challenges.
I love the rush of beating my targets.
And I love when a relatively inexperienced member of the team comes up with a great idea that no one expected!
Which teams do you work most closely with?
I directly look after Product, Product Marketing, Marketing and Design, but work with pretty much every team in the business.
I work closely with Sales and Market Development as we're jointly responsible for keeping new prospective customers interested in Mention Me.
Product Marketing works in lock-step with our Client Success team to roll out products and encourage adoption in our clientbase.
My Product role means I also spend lots of time with our Engineers and QA team. Their perspective always refreshes me; it's quite different to how other people in the business see things.
How do you measure success in your job?
Of course, I love achieving my targets. Each team works to a different set of KPIs and we also run a system of OKRs (objectives and key results) for each team and some projects.
Ultimately, I measure my personal success by the feedback of my direct reports and their teams. We do a 360 review every term and take a team motivation reading weekly. That's how I know how well I'm doing as a manager.
What sort of company is Mention Me to work for?
Mention Me is friendly but hard-working. We value intelligence, experimentation, compassion, problem-solving and teamwork. And we're a bit goofy.
Which client is your favourite brand to work with and why?
I'm always on the lookout for clients who'd like to speak about working with Mention Me at one of our many events! I'm always so grateful when clients offer to do that. Lately we've had speakers from MATCHESFASHION, Kurt Geiger, Ted Baker and GLL (Better Gyms) - thanks guys!
I'm also always asking for feedback from clients and (again) I am so grateful when they're forthcoming. Lately we've worked with Woolandthegang, Ocado and eon to help inform some upcoming product launches.
In terms of my favourite brand personally… I'm a big fan of Wolf & Badger. Use my name at checkout for a discount!
What were you doing before you joined Mention Me?
I joined Mention Me back in January 2016. Before that, I worked for 10 years growing HomeAway (the holiday rentals website) from bootstrapped £8m annual revenue in the UK to a global business in 19 countries. We IPO'd in 2012 and were acquired by Expedia in 2015.
What's your most memorable Mention Me moment?
We have some really silly traditions. The sorting hat is one of my personal favourites. Our annual client event Me Time is also right up there. We've done four of these, each one more amazing than the last.
What's your guilty pleasure?
There are so many! A lunchtime run on a perspective day; a flapjack from our office cafe; eating all four cakes during the office bake-offs; lunch with my direct reports Anna, Anca, Arbie or Angela (or preferably all four!); dogs visiting us in the office.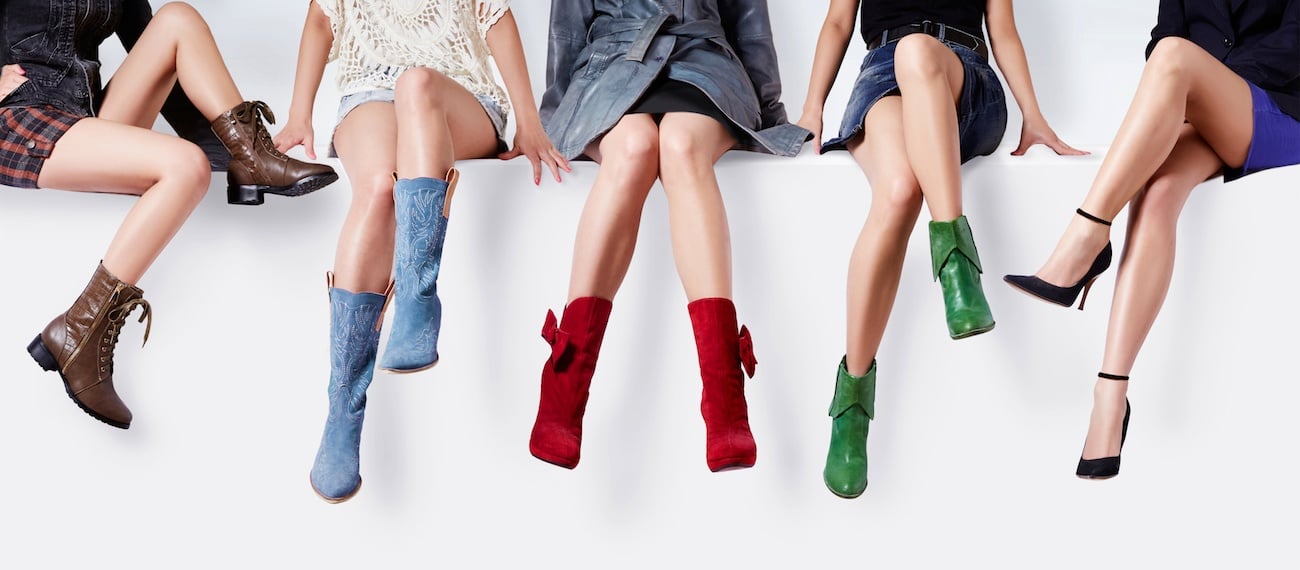 How referral works for fashion brands like PLT, Farfetch & Seraphine
Never miss another update
Subscribe to our blog and get monthly emails packed full of the latest marketing trends and tips